Juventus Forays into Crypto, Joins Forces with Blockchain Company Socios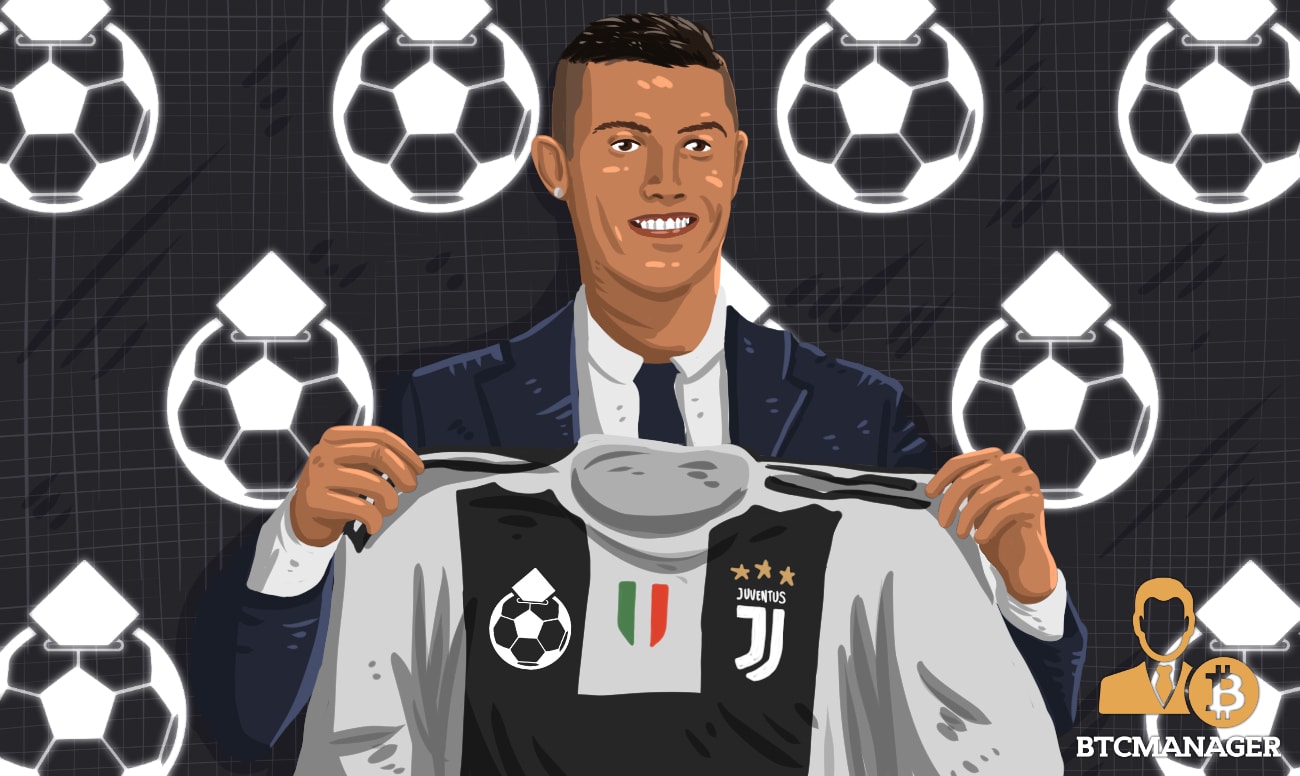 Premier Italian football club Juventus F.C. is set to kick-off its journey in the cryptosphere, as the current Serie A champions seek to launch the "Juventus Official Fan Token" to its fans all over the world. According to a press release, published on September 24, 2018, the Turin-based football club has entered into a multi-year strategic global partnership with the fan engagement platform Socios.com.
Bringing the Fans Closer to Real Club Experience
The "Juventus Official Fan Token" will be distributed initially via a "Fan Token Offering" or an FTO. This relatively new and unorthodox method of issuing digital tokens is expected to see the light as early as Q1 of 2019.
The star-studded football club, boasting of players like Cristiano Ronaldo, and Mario Madzukic, among others, has a digital fan base of more than 60 million people across all the social media platforms.
The press release states that the launch of the fan token will act as a catalyst to take the club's global fan engagement strategy to the next level – bringing millions of fans that reside out of Europe one step closer to the real fan experience.
The Italian football club aims to bring a sense of "emotional connection" between the Club and its fans, as the Juventus Fan Token will allow its holders to actively participate through a mobile voting and polling platform, allowing the global fan-club to have its "voice heard."
Alexandre Dreyfus, CEO and Founder of Socios.com shared his excitement regarding the collaboration with Juventus F.C., stating that the blockchain-based company is delighted to partner with one of the biggest and most successful football clubs in the world.
Giorgio Ricci, Co-Chief Revenue Officer, Head of Global Partnerships and Corporate Revenues of Juventus said:
"Juventus is glad to welcome Socios.com to our partners. At the Club we are always very careful and pro-active towards innovation and new technologies. Together with Socios.com we believe we can offer new opportunities to our worldwide fan base to engage in cutting-edge way with their favorite club."
Crypto Making its Presence Felt on the Football Field
Notably, Socios.com has made considerable inroads in the football world in the recent past.
BTCManager reported on September 12, about French club PSG's partnership with the company to make use of the DLT to revolutionize fan engagement. Similarly, Brazil's Serie B Club, Avai FC recently collaborated with the company to organize its ICO.