Italian Motorcycle Company Becomes First To Accept Worldwide Crypto Payments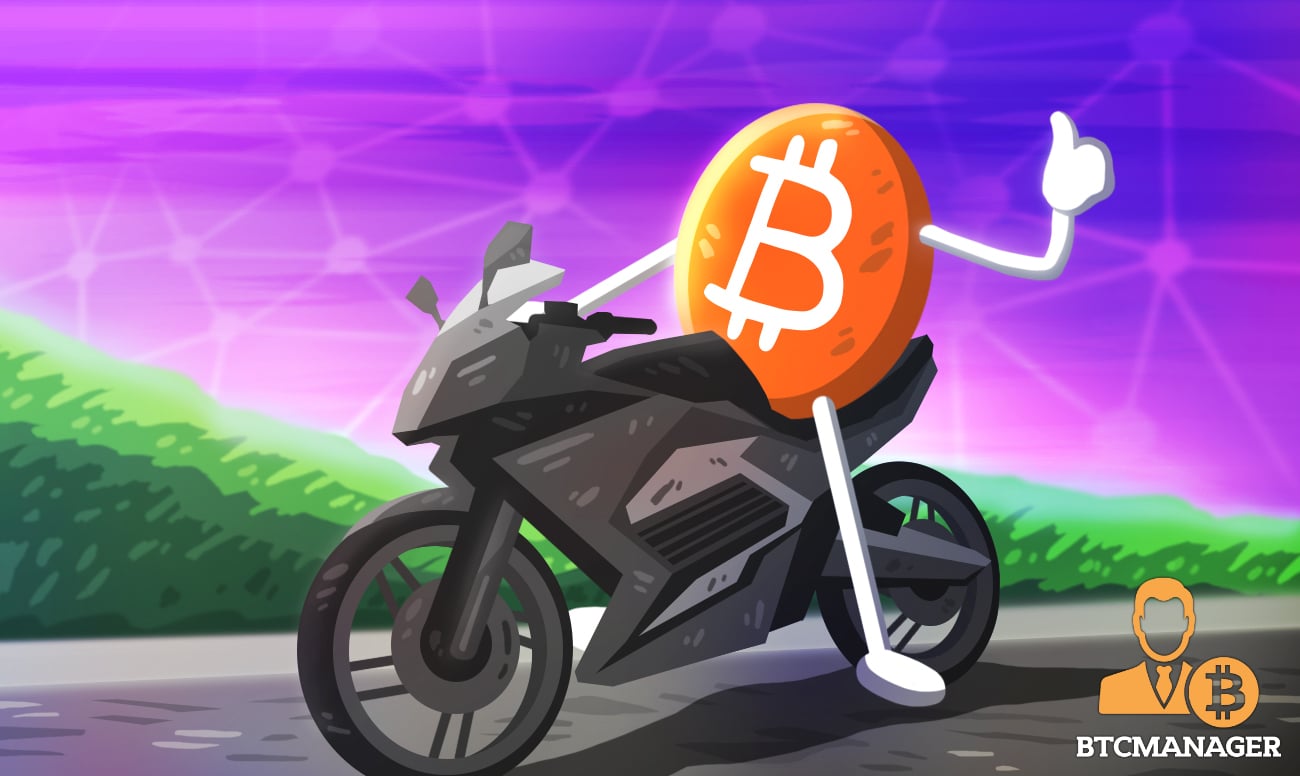 Italian motorcycle manufacturer Soriano Motori has become the first motorcycle manufacturer to accept cryptocurrencies as a payment method worldwide. This is a major milestone in blockchain adoption in the automobile industry within the European scene.
Four Cryptocurrencies Supported
The Italian motorcycle brand revealed it would accept a wide range of cryptocurrencies including Bitcoin (BTC), Ethereum (ETH), Bitcoin Cash, and Litecoin.  Customers will be able to make purchases with the supported currencies regardless of their country of origin.
The motorcycle giant revealed that its three new electric models can now be purchased using cryptocurrencies. The brands include V1-R, VI-S and V1-Gara at starting prices of € 25,500, € 30,500, and € 32,500, respectively.
Soriano Motori eCommerce store is integrated with Coinbase cryptocurrency trading platform and uses an advanced blockchain system to guarantee the security of transactions.
With this development, Soriano continues to lead the motorcycle sector with its commitment towards accepting cryptocurrencies. The automobile firm believes that Bitcoin represents the future of transactions and does not want to miss out on the current crypto hype train.
Speaking about the development, founder of Soriano Motori, M. Soriano believes that potential customers can benefit from the ease of blockchain payments.
"All our clients will be able to benefit from the great advantages that cryptocurrencies offer. Thanks to digital currencies such as Bitcoin, we can carry out international transactions without commissions or without attending to exchange rate fluctuations, among others," he said.
Blockchain Technology and the Automobile Industry
The automobile industry is one that has been largely receptive to blockchain technology. This is due to the potentials that blockchain solutions offer to supply management and the prospect of improving existing automobile apps.
Earlier in September, Ontology revealed a partnership with Daimler Mobility to develop a blockchain based-mobility platform. The platform called MoveX would include user roaming, sharing, and bundling of data and information.
Automobile giant Renault has also been leveraging blockchain technology and recently tested its blockchain project Xceed. The blockchain platform was developed in conjunction with Hyperledger and IBM. The blockchain solution has the capacity to archive more than a million documents.
Nevertheless, there has been little push towards integrating cryptocurrencies by these major automobile firms. The adoption of cryptocurrencies by Soriano Motori bodes well for the company and provides the bedrock for similar companies to follow suit.