Italy's Coldiretti and Princes Tap VeChain (VET) for Farm Produce Tracking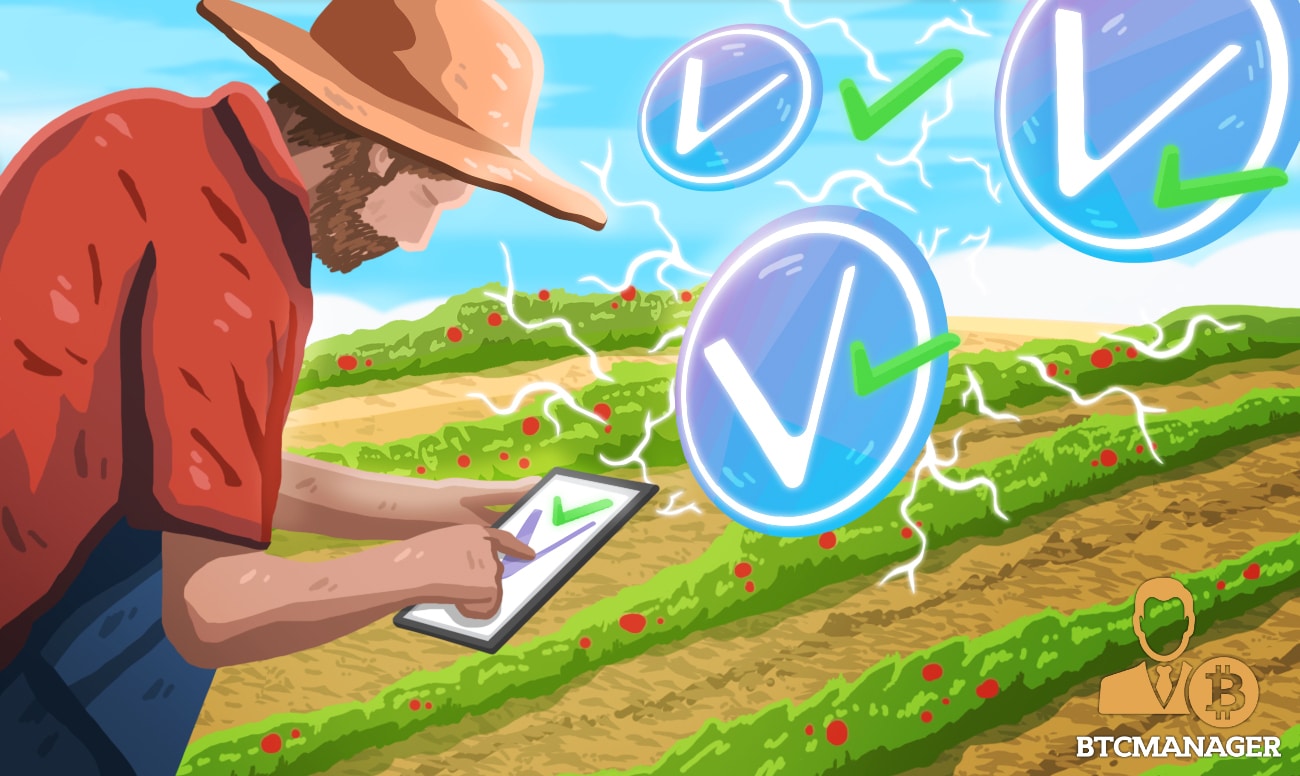 Coldiretti, Italy's leading organization of farmers at both the national and European levels, is joining forces with Princes, a multinational food company that reportedly processes more than three million tons of tomatoes annually, to organize a blockchain pilot powered by VeChain (VET) ToolChain.
The distributed ledger technology (DLT) pilot which seeks to bring more transparency to the nation's tomatoes and vegetable supply chains, will involve a massive 300 companies, 17 consortiums, and six agriculture associations, reports la Repubblica on July 20, 2020.
Italy Puts Tomatoes on the Blockchain 
According to World Health Organization statistics, an estimated 44 people fall sick every minute by eating contaminated foods and at least 4,700 die every year. 
In a bid to promote transparency in their tomato supply chain and guarantee consumers of the safety of the vegetables, Coldiretti and Princes, a multinational firm that's in charge of the largest tomato processing plant in Europe,  are conducting a blockchain pilot.
Per sources close to the matter, the team has adopted VeChain (VET) ToolChain for the pilot which seeks to foster trust and transparency in the supply chains of Italian agricultural products and boost consumer confidence by making it possible for consumers to view the entire history of the purchased farm product right from the farm, down to when it hits the shelf.
A Multi-Year Deal Involving over 300 Participants 
Notably, the team has made it clear that the initiative is expected to last for several years, kicking off with the blockchain pilot that involves 300 companies, 17 consortiums, and six agriculture-related associations. 
The team says TokenFarm, an innovative startup incorporated by Coldiretti will use VeChain ToolChain for internal and external product tracking.
Commenting on the development, Pier Luigi Romiti, executive director of Tokenfarm and head of the economic area at Coldiretti said:
"It will obviously be an experiment open for several years, since we will have to perfect the blockchain solution with our partner, VeChain. However, in the meantime, the first experiment has convinced us that it is a forward-thinking project: we pay more for the tomato and we guarantee its quality."
It's worth noting that VeChain has been in the news for all the excellent reasons of late, as the project's supply chain-focused blockchain offering keeps gaining traction across industries.
https://twitter.com/nick168fng/status/1285193715753947136
Earlier in June 2020, Walmart China subsidiary, Sam's Club China integrated VeChain into its operations to enhance supply chain traceability. 
More recently, as reported by BTCManager on July 16, 2020, Color Line AS, Norway's largest cruise ferry line adopted the VeChain-powered My Care COVID-19 infection risk management solution.