Itaú Unibanco and Standard Chartered Launch Latin America's First Blockchain Platform for Loans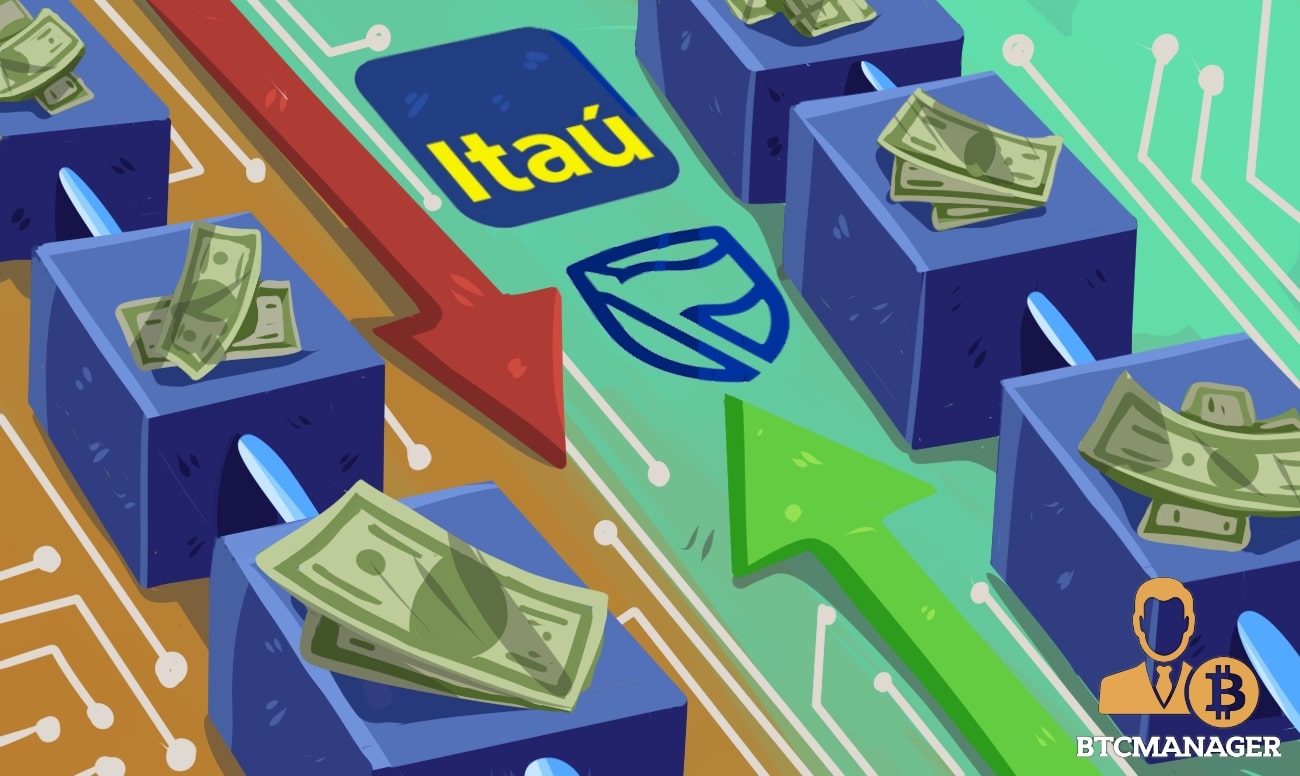 Brazil's Itaú Unibanco Holding bank and Standard Chartered have successfully concluded the development and testing of Latin America's first blockchain-based proof of concept for loans, ZDNet reported on December 11, 2018.
Latin America Gets Its First Blockchain-Based Loan Platform
It seems that the bear market that has persisted in the crypto industry since the November 2018 has not affected the broader blockchain industry, as companies across the world are racing to implement the revolutionary technology to their business.
Brazil's largest private bank, Itaú Unibanco Holding, is one of those companies. The bank has partnered with U.K.-based Standard Chartered bank to create a blockchain-based platform that will be used to issue small loans.
The banks announced the joint venture on December 4, 2018, and joined Wells Fargo to issue a club loan of $100 million to test the platform. Ricardo Nuno, Itaú's treasury managing director, told Reuters that banks negotiated all the loan terms through the blockchain-based platform, but did not transfer the money.
And now, the banks have announced the completion of development and testing of the platform, which could see the first loans issued as soon as 2019.
According to ZDNet, proof of concept was carried out using R3's Corda Connect open source platform and aimed at simplifying the process underpinning syndicated loans. Commerzbank, a German banking and financial services company, Natixis, a French corporate investment bank, and Netherland's Rabobank all participated in the transaction, Finextra reported.

(Source: Fortune)
New Platform Could Revolutionize the Way Banks Issue Loans
All participants of the project were able to monitor loan agreement revisions, comments, and sequence approvals in a secure and transparent format, completely free of paper, ZDNet said. Nuno, who said Itaú was also considering using the platform for client loans, told Reuters that the platform helped the banks cut legal costs and reduced the number of messages exchanged between the parties, which often amounts to over 2,000 emails.
As the entire process is conducted on a blockchain, the sequences of all the changes are preserved, which enables participants of the transactions to track and audit the changes that could lead to deal closure.
Marnix Bruning, head of money market & central bank sales at ING, one of the banks that participated in the test, told Finextra that the project marks the start of building an improved DLT platform that enables direct settlement and reduces operational risk and costs at the same time, which could revolutionize the way banks operate.
This is also not the first time international banking groups have looked into blockchain to improve the process of loan issuance. Back in October 2017, seven major global banks partnered with Finestra and R3 to test out a blockchain-based marketplace for syndicated loans. The banks included BNP Paribas, BNY Mellon, HSBC, and ING.