Jack Dorsey's Bitcoin Demystification Event to Feature Elon Musk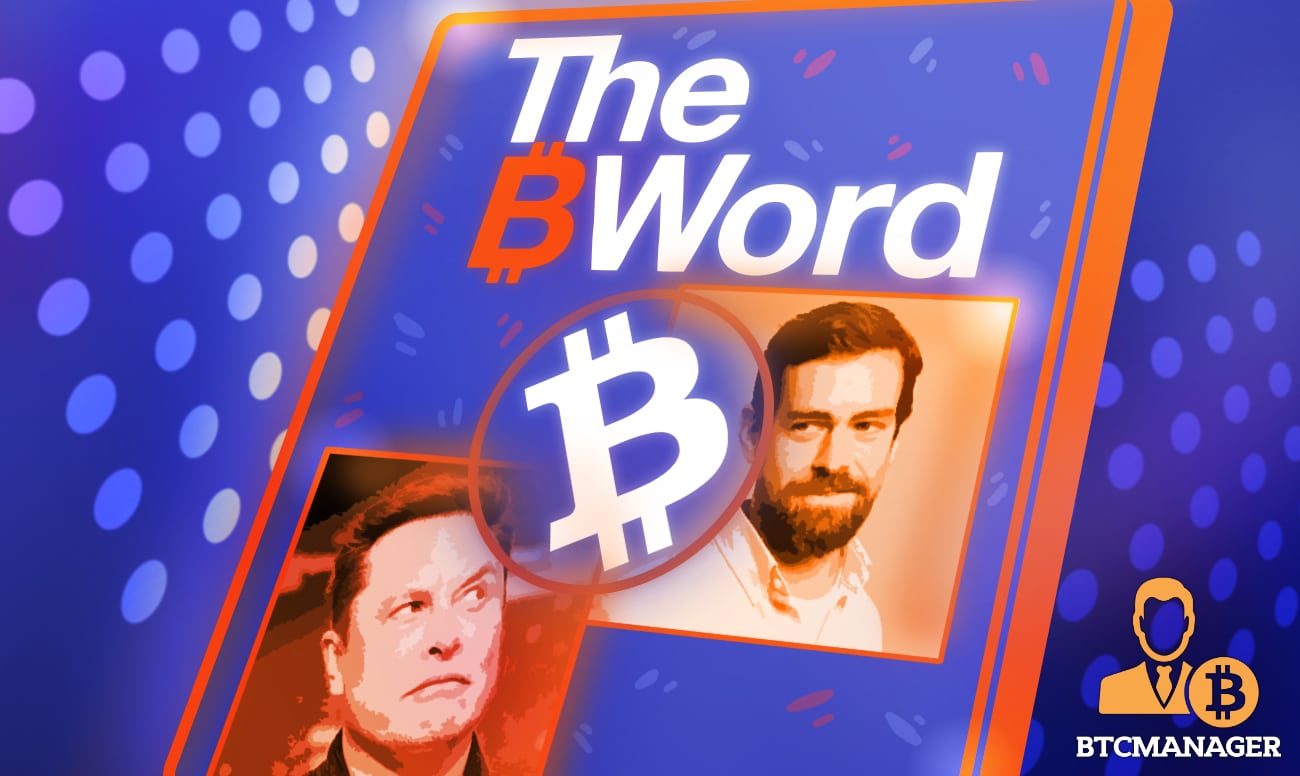 A spokesperson for July 21, 2021, Bitcoin demystification event dubbed "The B Word," which is being organized by the Crypto Council for Innovation (CCI), and other industry leaders have confirmed that Elon Musk will hold a debate with Twitter's Jack Dorsey as part of the online event, according to reports on June 28, 2021.
Musk Aiming to Crash Bitcoin Again?
Elon Musk, the CEO of Tesla, who doubles as a highly controversial cryptocurrency icon and diehard dogecoin (DOGE) supporter, will be one of the participants at "The B Word" event, an initiative powered by the Crypto Council for Innovation (CCI), Square and others, to destigmatize and demystify bitcoin (BTC).
It will be recalled that Square and Twitter creator, Jack Dorsey took to his verified Twitter handle to announce the BWord initiative on June 24, however, Musk added a reply to the former's post on June 25, asking  "Bicurious?" and Dorsey replied by tweeting:
"Bizarre! Let you and I have a conversation at the event. You can share all your curiosities." After initially replying with "LMFAO omg,"  Musk finally accepted Jack's bitcoin talk request by saying "For the Bitcurious? Very well then, let's do it."
Bicurious?

— Elon Musk (@elonmusk) June 25, 2021
Musk's playful attitude and cryptic tweets, especially about bitcoin often make it hard to know when he's being serious. However, a spokesperson for the upcoming event has made it clear that the Dogefather has confirmed he'll be present at the online event.
Demystifying & Destigmatizing Bitcoin
While Elon Musk brought much excitement to cryptocurrency enthusiasts earlier in February 2021, when he announced the purchase of $1.5 billion worth of bitcoin (BTC) via Tesla, the multi-billionaire has since become one of the most controversial personalities in the bitcoin ecosystem, no thanks to his unending bashing and bearish tweets about the flagship crypto on social media.
In contrast, The B Word initiative is aiming to enlighten the world on bitcoin, thereby accelerating global adoption of the revolutionary digital currency. 
"The B Word is a Bitcoin-focused initiative that aims to demystify and destigmatize mainstream narratives about Bitcoin, explain how institutions can and should embrace it, and raise awareness around key areas of the network that need support," reads a section of the B Word website.
While no one really knows what to expect from Musk at the B Word event next month, the fact remains that Bitcoin has come to stay and the industry will continue to expand, despite all odds.
In related news, Robert Kiyosaki, a renowned American Businessman and the author has urged the world to stack their portfolios up with more deflationary assets such as bitcoin, as the biggest economic meltdown in world history is imminent.