Jack the Ripple: XRP Technical Analysis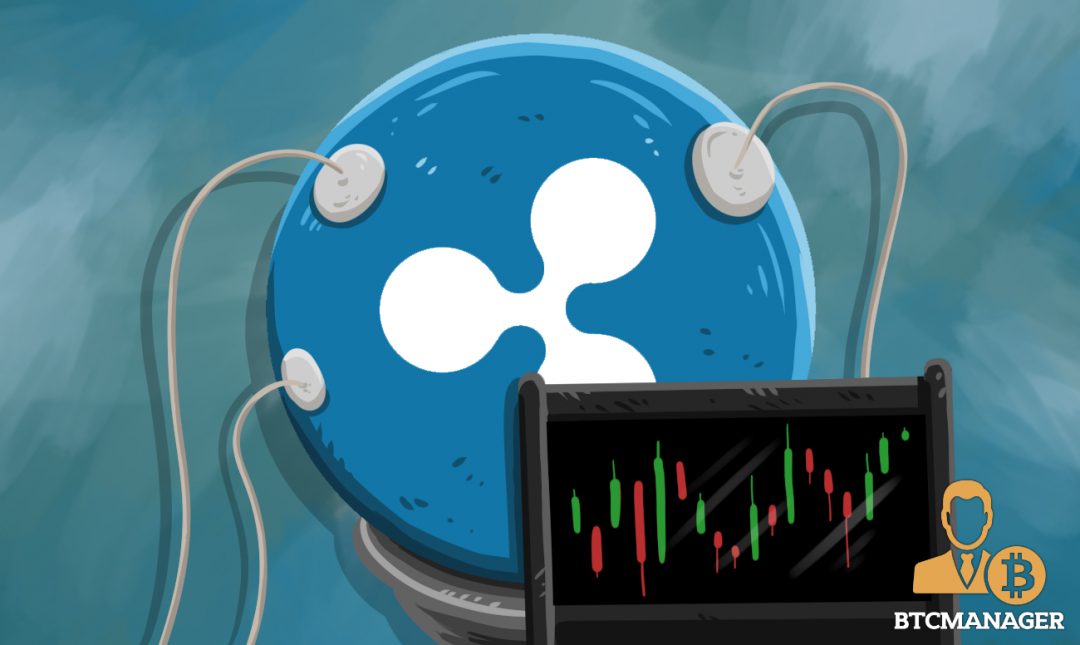 Ripple (XRP) has a great use-case story. Transaction speed, cost and overall scalability make it superior to bitcoin, as per the graphs provided by the Ripple twitter feed.  Many believe that Ripple's superior use-case and good news regarding the Moneygram test pilot have propelled the recent rise in the coin's price.
On December 12 and 13, 2018, the chart gave two buy signals when XPR broke out and exceeded resistance shown by the purple line. In this handy chart, the white line is bitcoin and the yellow line is ethereum. XPR rose in five waves from about 25 cents to over $3.00 in just 24 days, a 1,200 percent move!
(Source: Trading View)
This December 12 break out started before the Moneygram news was released and since then, there hasn't been any bad news about XPR, so why did the price fall by nearly 50 percent and what will happen next?
2.78 was the weekly close for the week of the all time high and the open for the following week, which closed at 1.83, which was also the open for the week after, i.e. January 15.  
2.78 – 38% is *exactly* 1.83
2.78 – 50% = 1.39
3.27 was the all time high and 0.5 x 3.27 = 1.635. As of this writing, XPR is trading at 1.54 with the first support coming at 1.39.
Observe that XPR mooned in a nearly carbon copy chart pattern to bitcoin exactly 30 days earlier. Now observe in the following hourly chart, the almost one-to-one positive correlation as bitcoin, ethereum and cryptocurrency ripple plunge this very hour. Also note the plunge in volume since December 12.
(Source:Trading View)
Ripple and other cryptos are facing a liquidity bottleneck. In America, Bittrex, Poloniex, Kraken and Bitstamp have slowed or stopped accepting new clients. Korean exchanges Bithumb, Coinone and Korbit were removed from Coinmarketcap.com. The Korean exchanges had an average XPR price of 2.43 while the average elsewhere was 1,87.
The Chinese exchange Binance is not accepting new clients and Ripple is neither on Coinbase nor GDAX.
Bitfinex is accepting new clients but AML/KYC verification takes two months.
On January 5, 2018, VISA blocked nearly all bitcoin connected prepaid debit cards in Europe after making a similar move for non-EU countries last year.
This is why the volume fell on the XPR chart and this is why the XPR price collapsed.
Now what?  
In the following chart, the blue line represents XPR longs and the green/red candles are the XPR price.  
Note that longs peaked on December 18, 2018 and the price peaked on January 4, 2018. Observe that the price peaks and troughs nearly mirror the longs from 29 to 14 days prior. If this leading indicator is correct, then XPR has topped at 3.10 and is not moving higher until at least 14 days after the blue line rises again.
The current wave formation down into wave three of the meteoric five wave move starting December 12, 2018, buttresses this view and bitcoin's decline doesn't help either. Next XPR support is at 1.39.