JAMS Leads the Way in Arbitration Innovation by Introducing Blockchain and Cryptocurrencies Practice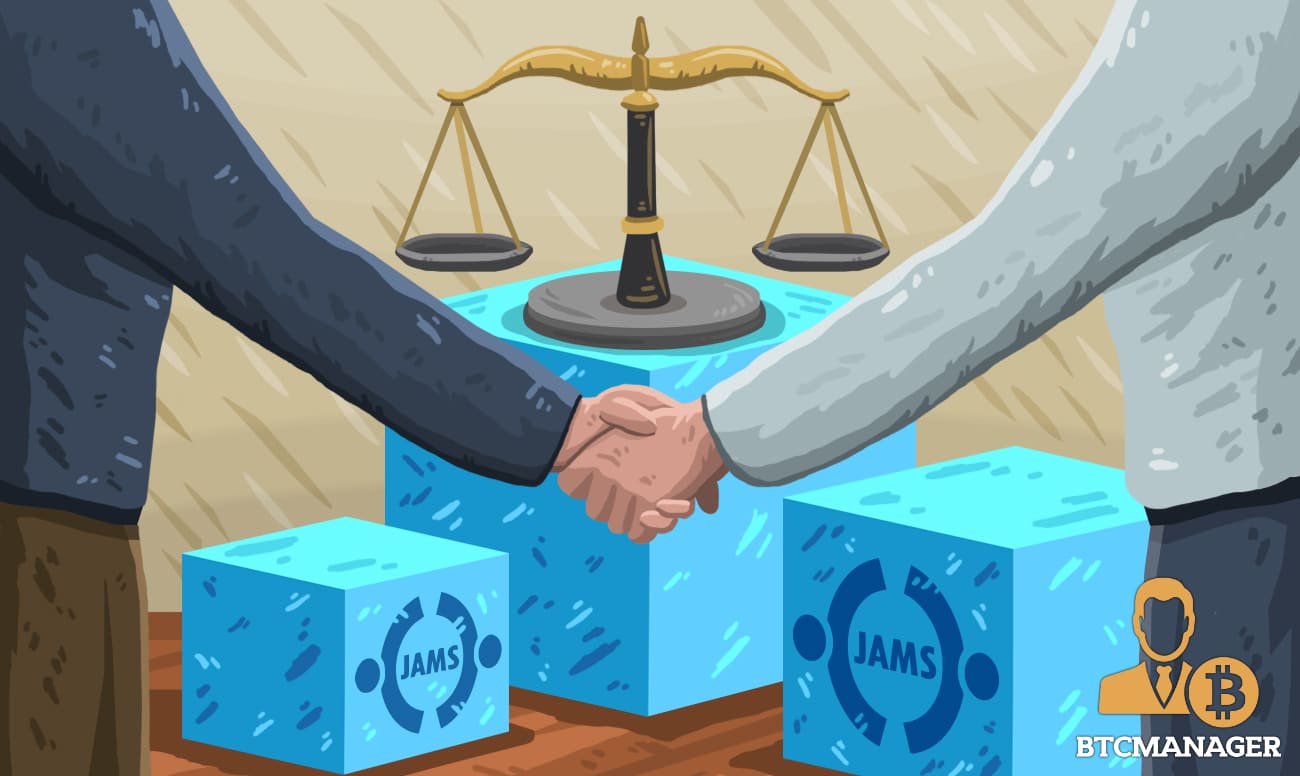 Alternative dispute resolution (ADR) group JAMS is trying to get ahead of the curve by launching a practice that specifically focuses on issues involving cryptocurrencies, blockchains, and smart contracts, the company announced in a press release on September 7, 2018.
Reshaping the Practice of Law
JAMS, the largest private provider of mediation and arbitration services worldwide, has announced the launch of its new "Smart Contracts, Blockchain and Cryptocurrencies" practice via a PRNewswire press release.
According to the company, the practice will be the first of its kind among institutional ADR providers and will focus on creating protocols that support the use of ADR in disputes arising from blockchain transactions, including smart contracts.
"Blockchain technology has created new opportunities for our clients, and with those opportunities, come new challenges and risks. Through this new offering, executives and attorneys will have the guidance and support they need as they explore the benefits of blockchain technology," said Chris Poole, JAMS president, and chief executive officer.
The company stated that their newly drafted protocols are a product of extensive collaboration with world-class certified blockchain engineers and industry-leading attorneys.
Daniel Garrie, a Certified Blockchain Professional from the EC-Council and Case Manager at JAMS, oversaw the project and called the protocols "a thoughtful and comprehensive" guide to ADR in blockchain-related disputes.
"JAMS saw the development of these rules and clauses as an absolute necessity to industries that are adopting blockchain technology and smart contracts," Garrie said according to the company's press release.
"This is a new means of conducting business, and the disputes that arise from smart contracts must be governed by protocols that are equally as advanced and able to address the complexities introduced."
Future of JAMS
The JAMS press release announcing the practice group, however, failed to provide any specifics on how these protocols would work or how they would be implemented.
However, Garrie told The Recorder the group is "having conversations with several corporate players and a new court project that are evaluating and looking at them."
JAMS senior vice president and chief legal and operating officer Kimberly Taylor also mentioned a few "behind-the-scenes" conversations that have already taken place for developing protocols applicable across industries.
Taylor said that the focus of JAMS' efforts around blockchain in arbitration is resolving issues with irrefutable data points that are captured on the blockchain. "The parties' expectations of timing are going to be much more rigorous than commercial arbitration," she added, noting that blockchain and the technologies toward which its applied could mean parties acting with less delay.
Although JAMS is likely the only established ADR group with a practice area focusing on blockchain-specific disputes, the technology itself has been leveraged in other platforms, too.
Jury.Online is currently working on a protocol for interaction between judges and the parties to deal, while the Juris Project already has a similar mechanism implemented on their platform.