Japan Central Bank Moving Forward With CBDC Research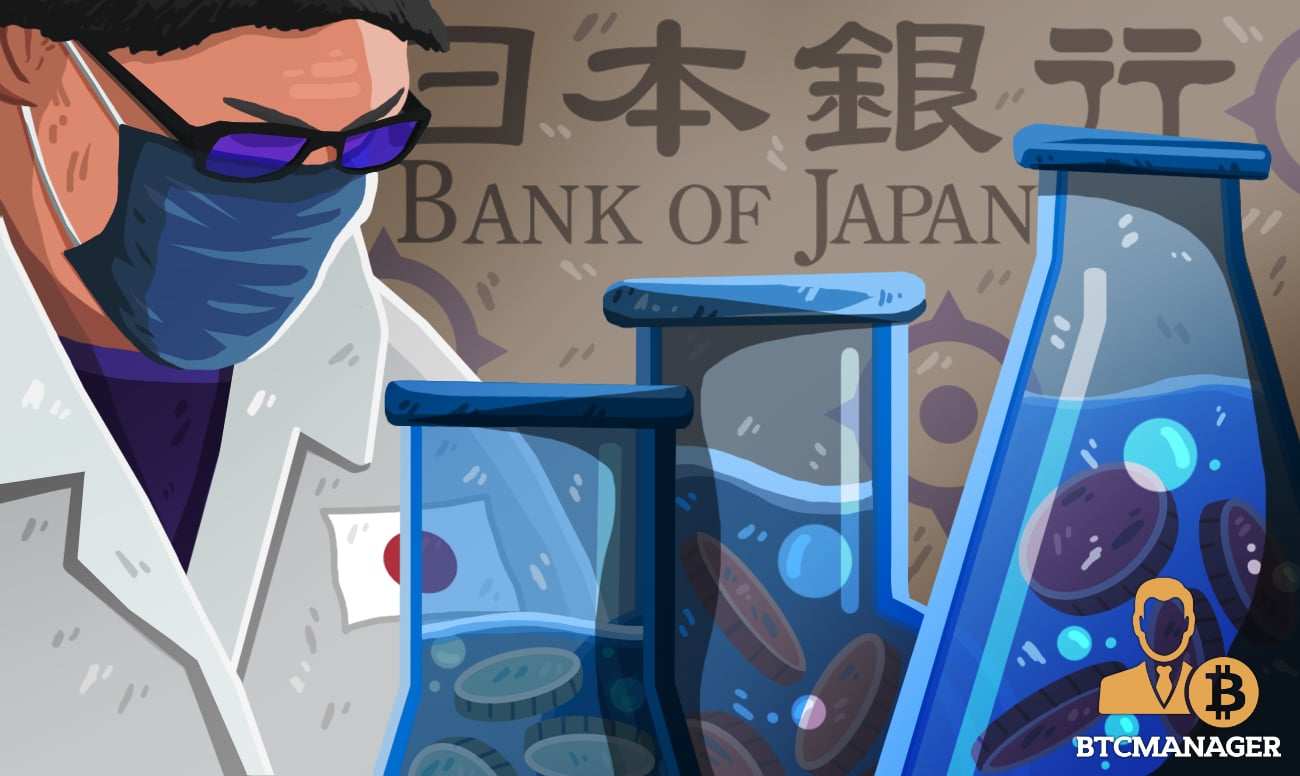 The Bank of Japan (BoJ) formed a new team to speed up research into the possibility of issuing a central bank digital currency (CBDC). However, the apex bank has no immediate plans to launch a digital yen.
BoJ Inaugurates New Committee For Digital Yen Research
According to The Mainichi on Monday (July 20, 2020), the new research group will be part of the BoJ's Payment and Settlement Systems department. The digital currency team will continue the research work conducted by a previous team formed early in 2020. 
Back in February 2019, the BoJ released a report which looked into the potentials of CBDCs as well as numerous use cases. In January 2020, the BoJ became part of a CBDC research group, along with central banks from Canada, the U.K., Switzerland, Sweden, as well as the European Central Bank (ECB) and the Bank for International Settlements (BIS). 
The deputy governor of the BoJ, Masayoshi Amamiya earlier stated that the bank needs to have a contingency plan in place if the need for a digital payment system arises. As part of its CBDC research, the BoJ studied the possibility of its proposed digital yen working offline. 
As reported by BTCManager this July, the Japanese government is considering including CBDC as part of its 2020 economic policy. Also, the country's Cabinet endorsed an annual economic policy guideline which confirmed the bank's CBDC study together with other central banks.
Three CBDCs to Rule them All
Although the BoJ has formed a new digital research team, there is no specific mention of a launch date for a digital yen. According to reports, the Japanese apex bank is not in a hurry to issue a CBDC. 
Apart from Japan, other APAC countries are examining the merits of creating their own sovereign digital currencies in response China's accelerated digital currency efforts. Thailand's CBDC project is at the third stage of development, which will see large corporations test the digital currency for financial transactions. South Korea has also set up a committee to review any regulatory embargo for its proposed CBDC. 
As different countries develop their own CBDCs, there is an argument that only CBDCs from major economies will have cross-border use cases. The U.S. Federal Reserve can leverage on the dollar hegemony status to ensure acceptance of a possible digital dollar. 
On the other hand, the ECB can take advantage of the European Union (EU) and the European Economic Community (EEC) for the cross-border utility of a likely digital euro. China's central bank can also leverage the $1T "Belt and Road" initiative for the digital currency electronic payment (DCEP) plus debt servicing for countries in Africa.