Japanese Banks turn to JPMorgan's Network to Fight Money Laundering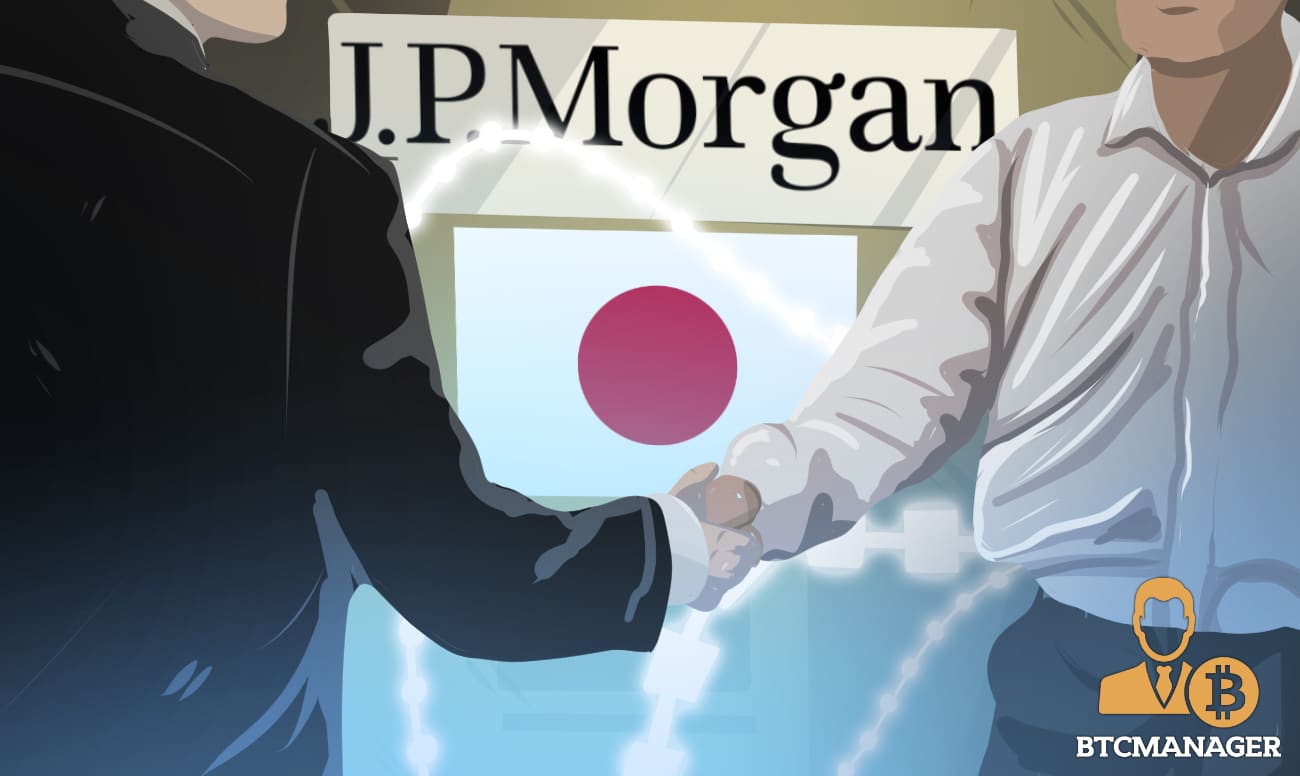 Japan is considering the option to use JPMorgan Chase & Co.'s blockchain-based information network in order to fight money laundering within the nation. According to the news published by Bloomberg, December 10, there would be more than 80 institutions interested in being part of the network.
Japan Leads Interbank Information Network (IIN)
The Japanese banking industry will strengthen efforts to prevent money laundering in participation with Interbank Information Network (IIN), a service offered by JPMorgan.
According to the report, over 80 Japanese banks expressed interest in joining JPMorgan's blockchain payment platform in order to strengthen their anti-money laundering measures. Japan wants to improve its reputation, so far the nation has been strongly criticized for having weak measures against money laundering.
Daizaburo Sanai, an executive director at the U.S. firm, revealed that Japan right now is the nation with the most members within the IIN Network. The project was launched initially in 2017 and aims to speed up global money transfers using digital technology. In Japan, it will be available starting in January 2020.
Quorum's Expansions
The blockchain used by IIN will be the native blockchain platform of JPMorgan, Quorum, an enterprise blockchain platform built on the Ethereum Platform. The platform was launched in 2018 and offers functions very similar to those of Ethereum such as the creation of smart contracts and decentralized applications.
Recently, JPMorgan has also implemented a function that amplifies transaction privacy levels. By using the Zether protocol, users will be able to mask both how many funds are sent and who is sending them. Zether is a specific protocol compatible with Ethereum and other smart contract platforms that allows you to increase the level of transaction anonymity. It uses zero-knowledge proofs (ZKP) for demonstrating knowledge of value or secret information without transmitting any details about that same information.
The New Vision of JPMorgan
It seems like an eternity since Jamie Dimon, CEO of JPMorgan Chase, said that Bitcoin was a fraud. Since that time, the opinion of Jamie and the bank has changed radically, as can be seen from the investments and projects based on Blockchain that the well-known American company is carrying out. Since JPMorgan decided to branch off the Quorum project and keep only a minority stake in order to increase network effect, Quorum seems to be gaining traction with traditional financial institutions and is sponsored as a platform with potential extremes when it comes to sending cross-border payments.