Japanese IT Giant GMO Quits Selling Crypto Mining Equipment after Market Slump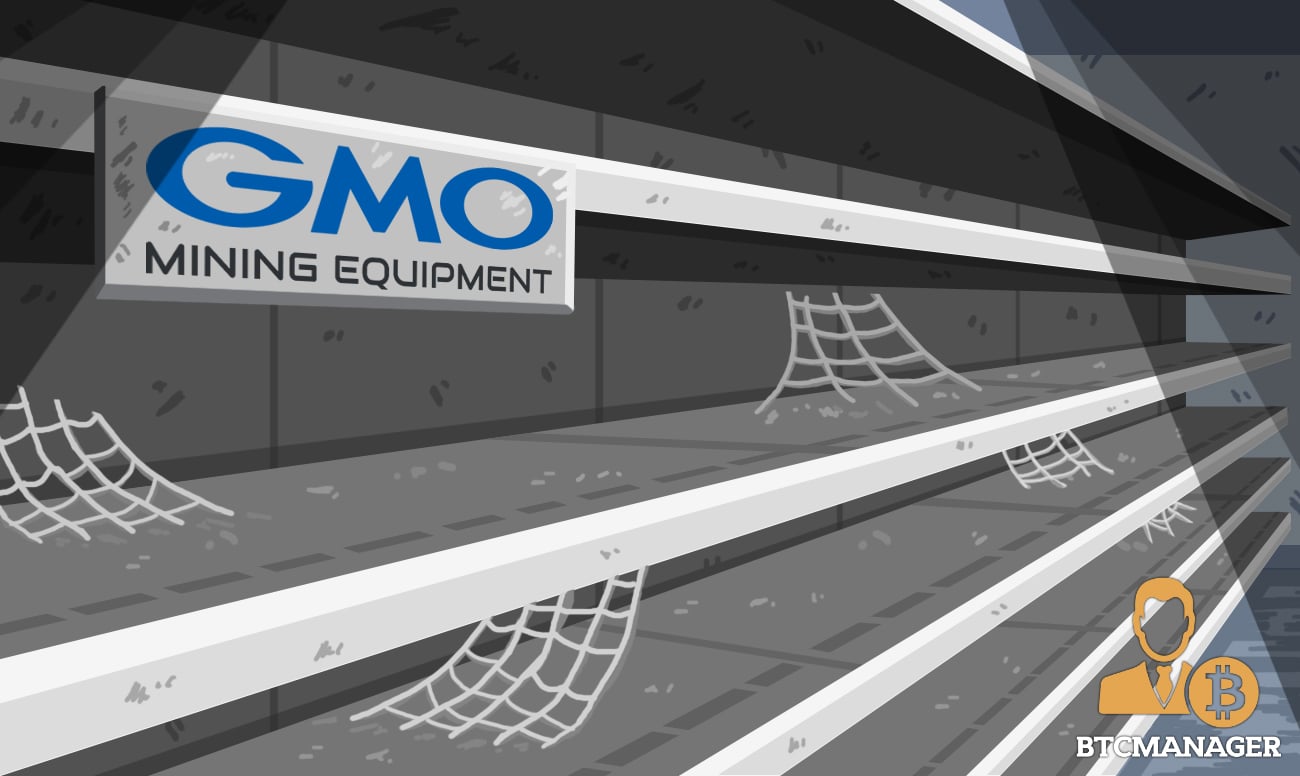 Per a report published on December 25, 2018, Japanese internet giant GMO has decided to call off their business of manufacturing and selling cryptocurrency mining machines.
Market Slump to Blame for Declining Profits
According to the report, GMO's in-house mining business profitability took a major beating due to the declining cryptocurrency prices. Further, the company's mining share did not increase as expected because of the rise of the global hash rate, which went well beyond GMO's initial estimates.

Seeing the current crypto business environment, the company has decided to record losses from the mining segment as an "extraordinary" $321.6 million on their balance sheet.

The report reads in part:

"After taking into consideration changes in the current business environment, the company expects that it is difficult to recover the carrying amounts of the in-house-mining-related business assets, and therefore, it has been decided to record an extraordinary loss."

The company also published a summary of questions pertaining to a conference call for institutional investors held on December 25, 2018.

Regarding the in-house mining business, the firm ensured that it will continue with their mining operations "while ensuring profit and cash flow." This will be done after reviewing the segment's revenue structure. It will also relocate its mining center to a new region with "cleaner and less expensive" power resources.
When asked about the future prospects of the cryptocurrency business, GMO chief financial officer (CFO), Masashi Yasuda, stated that the company intends to continue the business with risk minimization efforts. The firm still sees immense potential will continue to it as a growing sector.
Earlier this year, at the peak of the crypto bull run, a number of companies entered the industry in a bid to make quick money by selling mining machines. Unsurprisingly enough, the decision proved to be a beneficial one for the majority of the firms.
BTCManager reported on May 14, 2018, how Nvidia's Q1 revenue comprised of sales proceeds from its crypto mining division to the extent of $289 million.
However, in a recent report by the company, published on November 18, 2018, it came to public knowledge that the firm's GPU sales have plummeted alongside the drop in cryptocurrency prices.