Judge Orders Craig Wright to Produce $9.2 Billion Bitcoin Holdings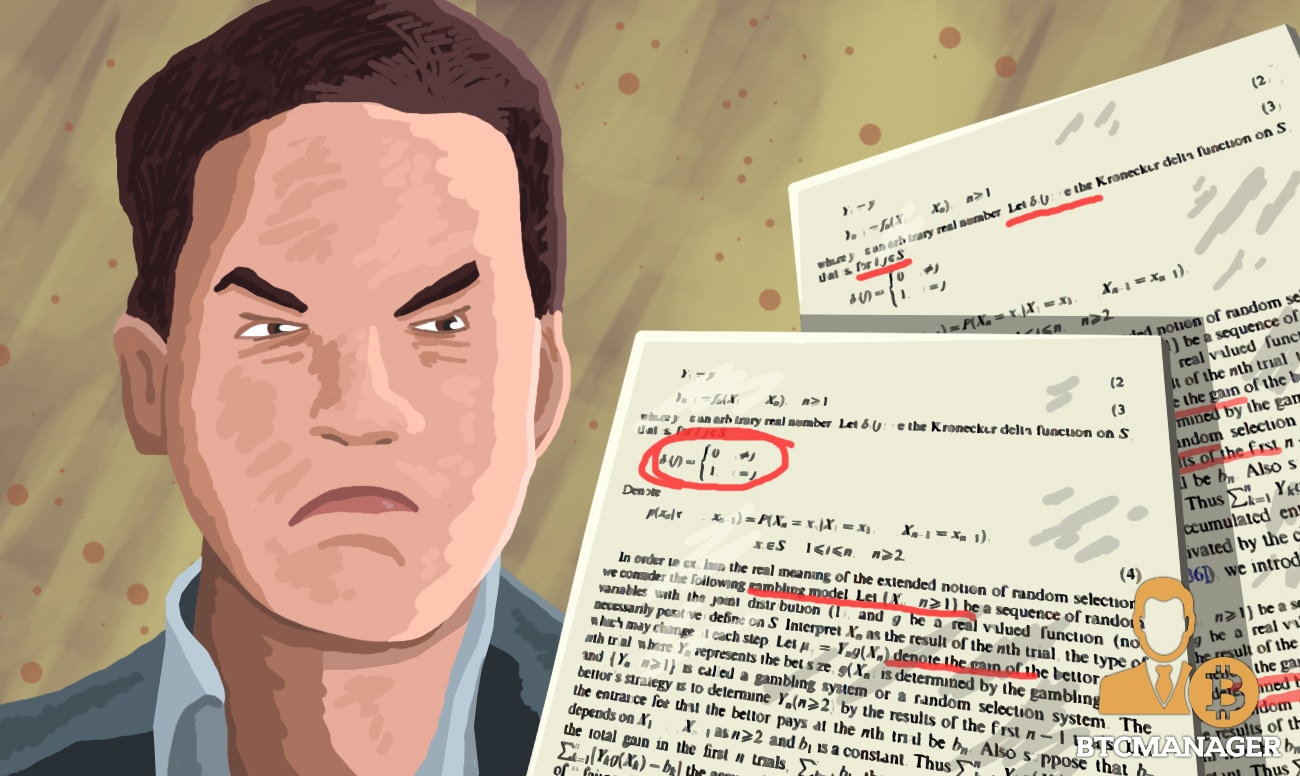 Self-proclaimed Bitcoin (BTC) creator Craig S. CSW (CSW) now has 20 days to prove his claims by producing the $9.2 billion in BTC held in the Tulip Trust. Meanwhile, Bitcoin SV (BSV), touted by CSW as being the true Bitcoin is currently on a roll, moving up the top 10 rankings by market capitalization.
Moment of Truth for CSW
In court's ruling delivered on Monday (January 13, 2019), Australian computer scientist and self-proclaimed BTC inventor Craig Wright now has until Monday (February 3, 2020) to declare his alleged large BTC holdings by accessing a Tulip Trust.
The order creating the deadline was given by District Judge Beth Bloom in the latest hearing of the Kleiman Vs CSW case.
CSW has so far claimed that the keys needed to access the trust were not in his possession. However, he also claimed that they will be arriving this month (January 2020) via a mysterious bonded courier.
According to the court ruling, Judge Bloom said:
"In light of the Defendant's representations that the bonded courier is scheduled to arrive in January 2020, the Court will permit the Defendant through and including February 3, 2020, to file a notice with the Court indicating whether or not this mysterious figure has appeared from the shadows and whether the Defendant now has access to the last key slice needed to unlock the encrypted file."
The Tulip Trust is an encrypted document that requires the cryptographic signatures of both CSW and Kleiman to unlock. The trust allegedly holds over 1 million BTC mined in the early days of BTC and blockchain technology.
The ruling is expected to force CSW to finally stick to one story as the Satoshi claimant earlier said he didn't have the bitcoin, as earlier reported by BTCManager.
Should CSW access the trust and declare a large amount of BTC it would strengthen his claims of being the mysterious BTC inventor Satoshi Nakamoto.
Judge Strikes Out Order for CSW to Forfeit Bitcoin Holdings
The latest hearing comes with a sigh of relief for CSW and his legal counsel as a previous court order had been given ordering CSW to forfeit 50 percent of the BTC he claimed not to have to the Dave Kleiman estate.
Back in August 2019, Judge Bruce Reinhart ordered CSW to pay $5 million in BTC for alleged intellectual property theft, as reported by BTCManager.
Meanwhile, BSV is currently one of the best performing altcoins, gaining more than 80 percent in the last four days. BSV has even flipped Binance Coin (BNB) and is now sixth-ranked crypto by market capitalization.