Judge Sides with Charlie Shrem, Orders Winklevoss Twins to Pay $45,000 in Legal Fees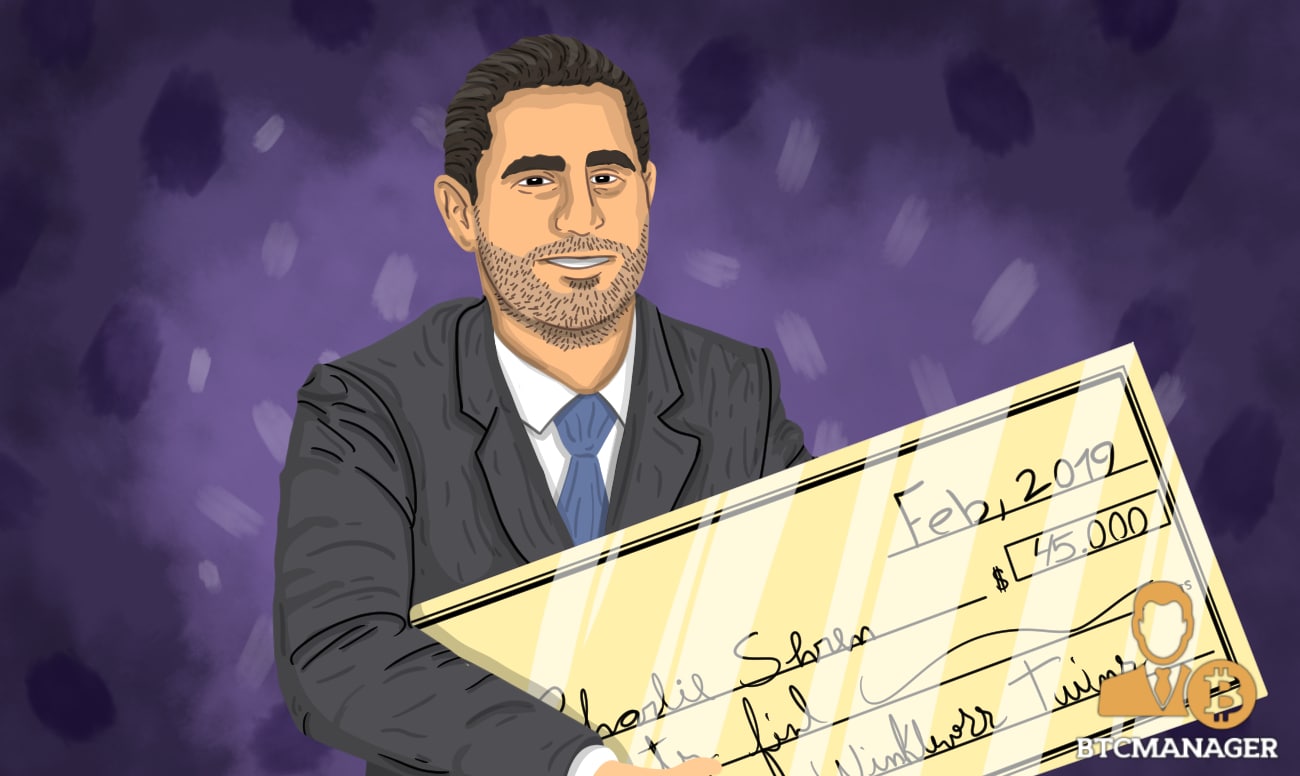 The Winklevoss twins have been ordered to pay Charlie Shrem, their former business partner and founder of the Bitcoin Foundation, $45,000 in legal fees, according to court documents published February 7, 2019.
Paying the Law
A new update has been given in the case of the Winklevoss twins and Charlie Shrem, in which the former business partners went to court over a bitcoin deal gone sour. In a court document filed on February 7, 2019, it was revealed that the twins have been ordered to pay Shrem $45,000 in legal fees.
The History of the Lawsuit
The twins had first sued Shrem, the founder of the Bitcoin Foundation, in November 2018 for allegedly stealing 5,000 bitcoins from the duo during a 2012 business deal, a claim Shrem's camp has adamantly denied.
"Either Shrem has been incredibly lucky and successful since leaving prison, or — more likely — he 'acquired' his six properties, two Maseratis, two powerboats and other holdings with the appreciated value of the 5,000 Bitcoin he stole," the lawsuit said, implying that Shrem was living large off the funds he stole before serving a one-year prison sentence for buying drugs using Bitcoin.
The judge at the time agreed to freeze some of Shrem's assets. The deal in question took place in 2012 when the twins and Shrem were investing in a project called BitInstant, of which Shrem was in charge.
The Winklevoss twins paid Shrem $250,000 and only received $189,000 worth of bitcoin in return at the time when a single bitcoin was trading for $12.50. The three men eventually fell out and the twins severed their business ties with Shrem. After Shrem's prison stint, a private investigator was hired who eventually tracked down the missing 5,000 BTC to Shrem.
Despite this, Shrem has maintained his innocence in the matter.
"The lawsuit erroneously alleges that about six years ago Charlie essentially misappropriated thousands of Bitcoins," Shrem's statement said:
 "Nothing could be further from the truth. Charlie plans to vigorously defend himself and quickly clear his name."

Since then, the twins have founded Gemini, a cryptocurrency exchange, and Shrem has been making a steady comeback in the cryptocurrency industry. The Winklevosses have now been ordered to pay Shrem to cover his legal fees. The next hearing is scheduled for June 2018.