Justin Sun Postpones Meeting with Warren Buffett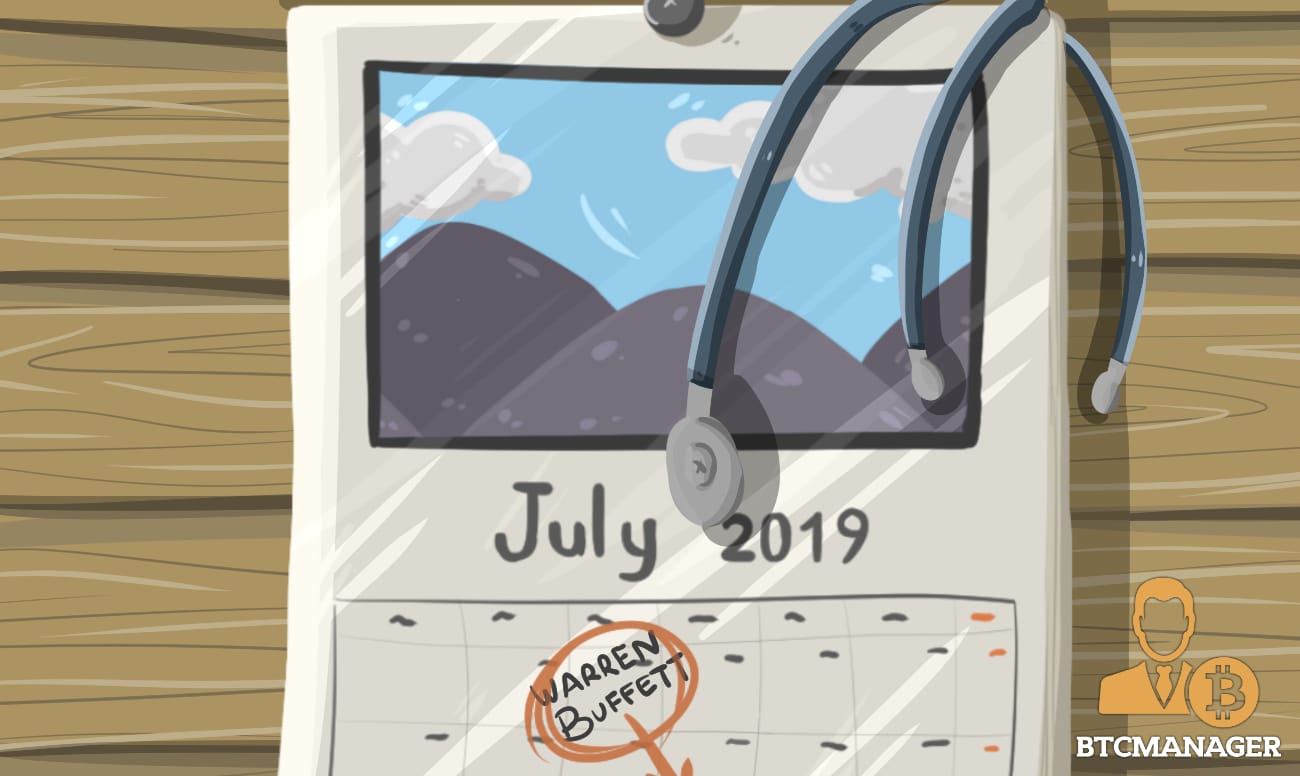 The TRON Foundation has announced that the meeting between Justin Sun and Warren Buffett has been postponed after the former fell ill and was diagnosed with kidney stones. The meeting between the two has been subject to widespread debate, with many questioning the point of a meeting with a crypto skeptic who made all of his money from businesses that blockchains and crypto tokens aim to dethrone, July 22, 2019.
Unexpected Circumstances
Most of the crypto community was looking forward to what the aftermath of the meeting between the two was going to look like. Justin Sun recently invited Yoni Assia, CEO of eToro and Helen Haiyu, head of the Binance Charity, to the meeting with Buffett.
TRON Foundation announces postponement of Warren Buffett lunch, press conferences after founder Justin Sun falls ill with kidney stones. Parties agreed to reschedule at a later date. @GLIDEsf @WarrenBuffett

— TRON DAO (@trondao) July 22, 2019
There was a disappointment for his choices as he decided to mostly pick those who were building trading platforms instead of industry stalwarts who were building real applications like Vitalik Buterin and Charles Hoskinson. Thankfully, he invited Charlie Lee of Litecoin, so there is some representation from the development community.
It is unlikely Justin Sun would be able to come close to convincing Buffett about the potential of crypto as he himself is seen as someone with a limited technical understanding of the space.
TRON is infamous for their marketing gimmicks and this is the heart of Justin Sun's approach to credibility and development. Unfortunately, his fixation on price and market capitalization dominate his Twitter feed, accompanied by updates of users of TRON.
Issuing a new token for BitTorrent (BTT) was also widely criticized as the token itself doesn't need to exist for BitTorrent to run on the TRON network. Taking all of these factors into account, maybe Justin Sun isn't the ideal representative to pitch cryptocurrency to Warren Buffett – or anyone for that matter.
TRON as a Smart Contract Platform
While gaining users has never been an issue for TRON, development activity on the network is relatively slow. People have blamed Sun's focus on marketing tactics over real end products to be a defining reason for this.
With a steadily increasing number of dApp users on TRON, it is undoubtedly growing strong. However, considering a majority of the activity comes from gaming and gambling, and there is no development of real-world applications as seen on Ethereum, developers have chosen to stay away for the most part.