Kazakhstan Plans to Pump Over $700 Million in the Crypto Mining Sector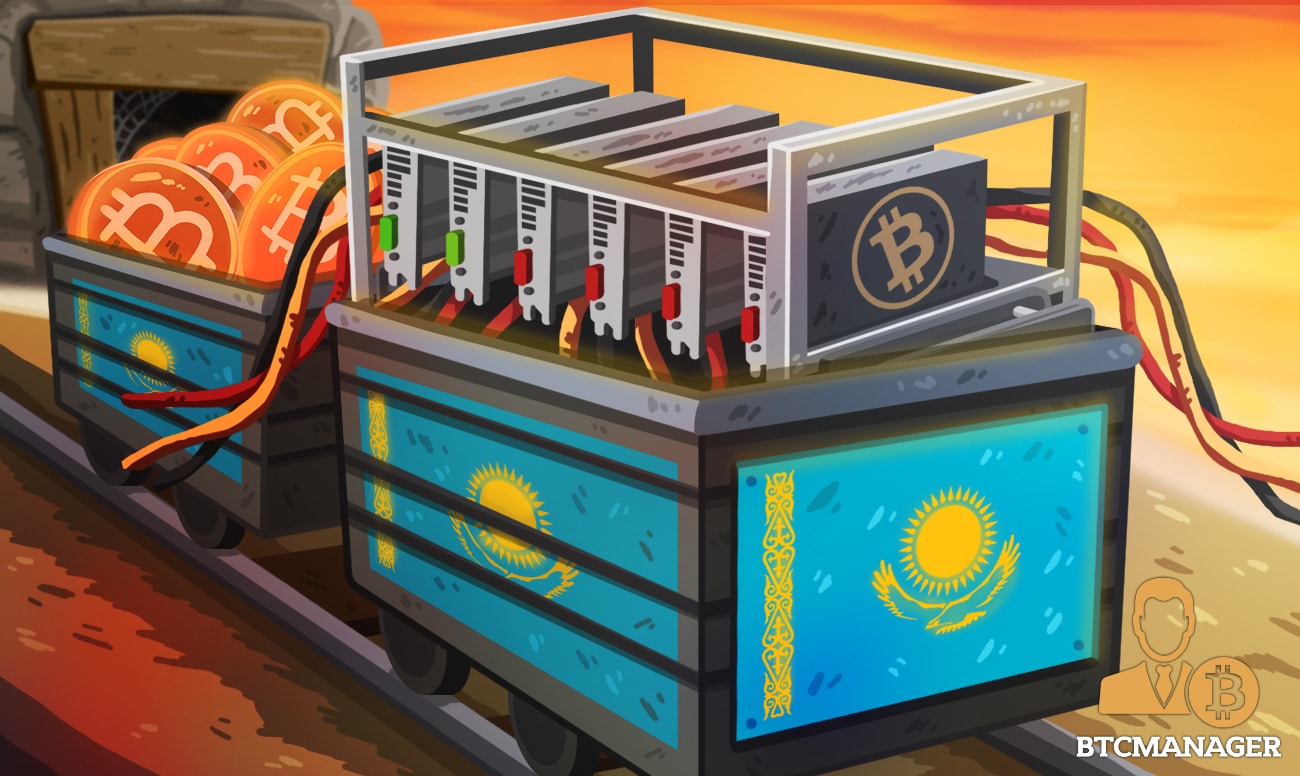 Kazakhstan cryptocurrency mining sector might be seeing a boost with the government looking to invest over $700 million in the sector.
Kazakhstan's Crypto Mining Industry Getting Government Support
According to Reuters, the Digital Development Minister of Kazakstan, Bagdat Mussin, announced the government's interest in investing $714 million in the crypto mining sector. The Minister announced the news on Wednesday (September 2, 2020). 
As part of his address, the Minister revealed that 13 mining farms were operating in the country.  Currently, the country's crypto mining sector is valued at $190 million. Thee significant capital inflows have made Kazakhstan the fourth-ranked nation in terms of global Bitcoin hash rate distribution.
According to data from Cambridge Center for Alternative Finance, the country accounts for 6.17 percent of BTC's hash rate making it one of the largest Bitcoin mining hubs outside China. 
Part of this growth is as a result of the legal status accorded to crypto mining in Kazakhstan, . Back in June, the government passed a crypto mining tax law with the aim of improving the economy. 
Meanwhile, the Kazakh government has plans to pump more funds into the crypto mining sector. According to Mussin four additional mining farms are under construction while seeking over $700 million in investment. 
The additional funds could catapult Kazakhstan's position in the global cryptocurrency mining industry. In addition, the country could have a greater share of the global crypto mining market.
Governments Paying Attention to Cryptocurrency Mining
News coming out of Kazakhstan signifies the latest government to express interest in the crypto mining industry. Apart from Kazakhstan, there have been previous efforts from countries like Iran and Krygyzstan towards the crypto mining sector. 
As reported by BTCManager in May, the Iranian government awarded a bitcoin mining license to crypto mining giant iMiner. The license will see the company operate about 6,000 mining farms, making it Iran's largest bitcoin mining facility. 
Also, the country back in September 2019 offered a conditional tax exemption for miners if they bring their earnings back to the country. Data shows that Iran is the sixth-largest country in terms of hash rate distribution, at 3.82 percent. 
Kyrgyzstan, on the other hand, is set to impose a 15 percent tax on cryptocurrency mining. The funds generated will be used to combat the COVID-19 pandemic. 
The efforts of these governments come at a time when mining giants in North America like Marathon and Bitfarms are heavily investing in mining rigs to gain significant control of the bitcoin mining space.