Kenya Should Pursue Cryptocurrency Adoption, Says National Blockchain Task Force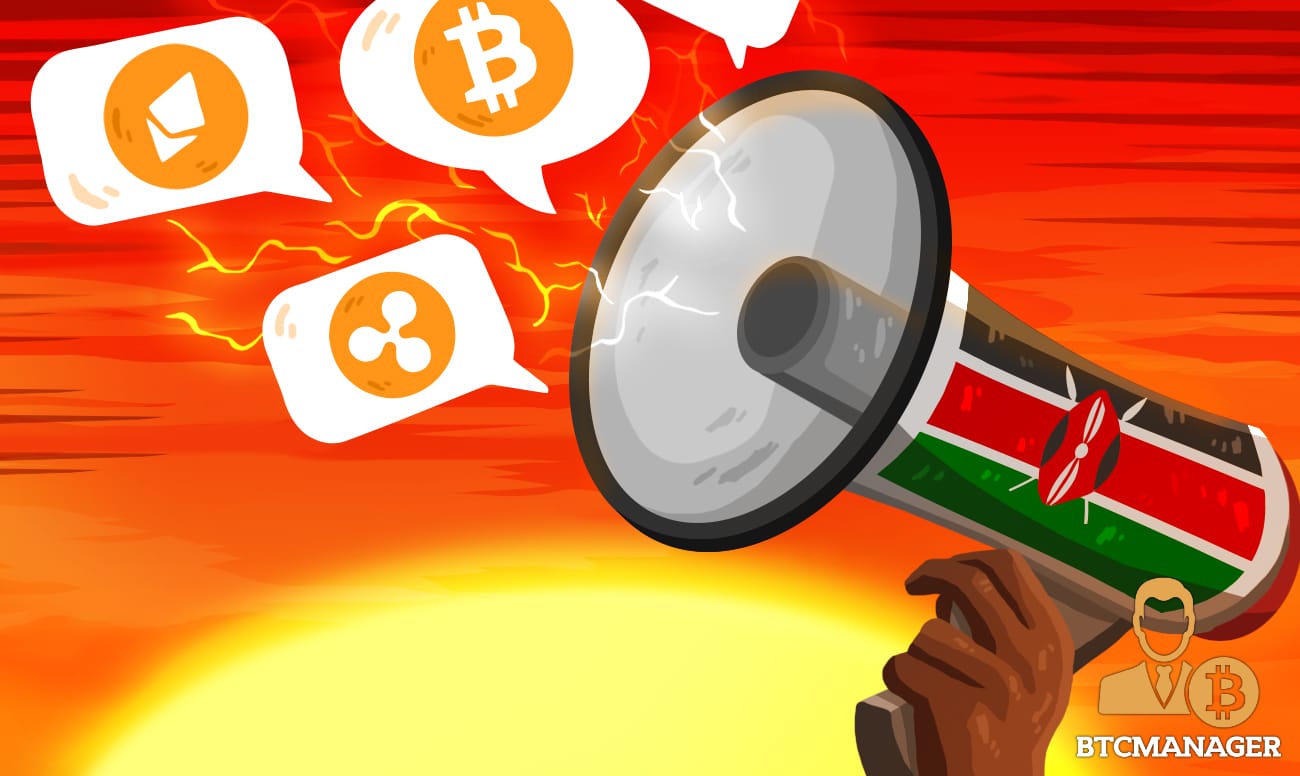 A crypto and blockchain think tank in Kenya is advising authorities to focus on ensuring cryptocurrency adoption in the country, reports CGTN Africa, July 25, 2019. Meanwhile, there hasn't been much progress regarding the issuance of standardized regulations for digital assets in Kenya but the central bank says the Facebook Libra project poses a systemic risk. Outside Kenya, crypto and blockchain technology appears to be occupying a more significant position in government policy proposals.
Cryptocurrency Adoption Beneficial to Kenya
In its report to the country's ICT cabinet secretary Joe Mucheru, the Blockchain and Artificial Intelligence Task Force advised the central bank to consider the creation of a national cryptocurrency. This virtual currency would include an interface with the national identity program.
The taskforce believes such a system would help to combat financial fraud in the country. Commenting on the proposal, Mucheru declared:
"It is indeed bold and interesting to hear your team recommend to the Central Bank of Kenya governor to not only set up a framework for digital currency but also by so doing, be the first 'digital currency' governor of the world."
Still Waiting on Crypto Regulations in Kenya
In mid-2018, BTCManager reported on calls for Kenyan authorities to move forward with creating regulations for the cryptocurrency industry. More than a year later, not much progress has been made on that front.
Speaking to CGTN Africa, Patrick Njoroge, the Governor of the Central Bank of Kenya (CBK), said:
"We are still miles away from having solutions to those things. I know there's a lot of interest particularly with the new product that Facebook has recently announced."
Concerning the Facebook Libra project, Kenya is one of the countries to have expressed grave concerns. As previously reported by BTCManager, the country's apex bank believes the project to be too risky.
Africa Increasingly Looking Towards Crypto and Blockchain Technology
Crypto and blockchain technology appears to be gaining increased popularity among African governments. With the global conversation centered around adoption and regulation, several nations on the continent are reportedly looking to follow the trend.
In Nigeria, Femi Gbajabiamila, speaker of the country's lower parliament says there are plans to create a robust regulatory framework for the developing industry. The country is also reportedly looking to leverage blockchain technology in improving its local banking sector.
While measures to regulate the business are ongoing, the continent still grapples with a proliferation of fraudulent crypto schemes. In South Africa, one individual is suspected of raking in more than $155,000 per day from an alleged bitcoin Ponzi scheme.