KeyFi Partners with Binance Smart Chain-based DEX, ApeSwap, Giving out 300 KEYFI to Community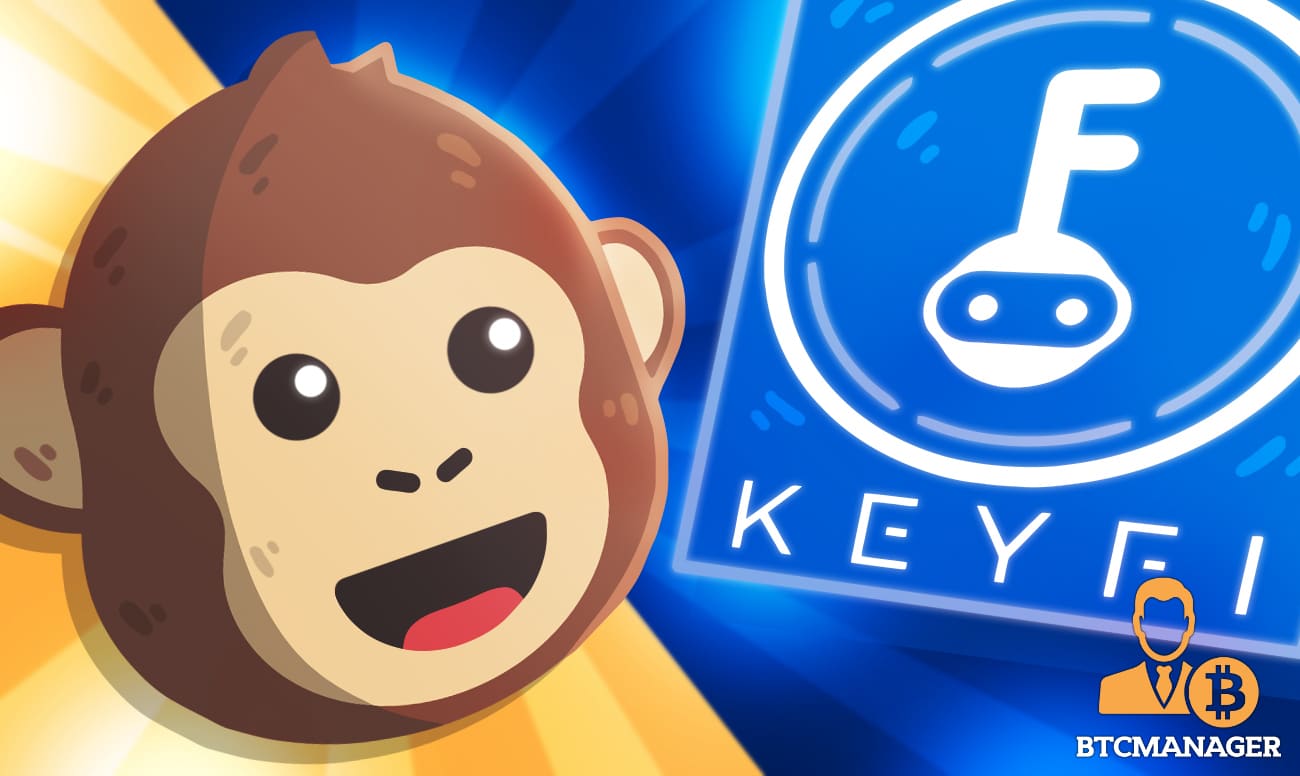 KeyFi has been listed on the Binance Smart Chain-based ApeSwap DEX following their partnership as per an update on Apr 20. KeyFi app launched in Dec 2020, activating its token, KEYFI.
300 KEYFI to Celebrate Listing on ApeSwap
They are giving away 300 KEYFI tokens to their community to celebrate this listing.
During this giveaway, three users will win 100 KEYFI tokens, each with ranking depending on activity.
The token giveaway ends on Apr 25.
ApeSwap is a decentralized exchange on the scalable Binance Smart Chain (BSC) that manages over $50 million worth of tokens.
The DEX is now setting a farm where stakers of the KEYFI/BNB pool can stake their liquidity tokens to farm BANANA, ApeSwap's native token. Farming will begin with a 1X multiplier.
In three months, ApeSwap hopes to have distributed over $200k worth of BANANA to LP stakers.
This initiative aims to improve the liquidity of the KEYFI token and encourage HODLing in the BSC.
What is KeyFi?
The DeFi protocol, KeyFi, is an all-in-one portfolio tracker that users can use to monitor their crypto assets.
Their goal is to simplify the DeFi experience and speed up adoption.
Using KeyFi, users can track various assets from wallets like MetaMask, SelfKey Wallet, and WalletConnect—which can, in turn, connect to many other wallets.
Beyond tracking, users of the protocol can swap, withdraw, and make deposits in integrated DeFi protocols in other chains.
At the moment, KeyFi has integrated with six of the leading Ethereum-based DeFi protocols like Compound, Aave, Compound, and 1Inch. 1Inch recently in the BSC citing high Gas fees in Ethereum and scalability challenges.
The Rebalancer
What sets the KeyFi app apart is its blockchain-agnostic, easy-to-use, integrated, and unified Rebalancer feature. It allows users to compare interest rates across different protocols from one interface.
The Rebalancer aggregates interest rates and prices from integrated DeFi protocols.
This helps users save time, especially when searching for the best lending platforms to earn high lending rates for their stablecoins.
Focus on Data
In the days ahead, the KeyFi app plans to place a heavy focus on data with the release of the KeyFi Pro.
This new release will go beyond the provision of traditional analytics like volumes and prices. They plan to emphasize sentiment analysis and social signals.