Kryptokit's Anthony Di Iorio: Jaxx Will Provide a "Unified Experience"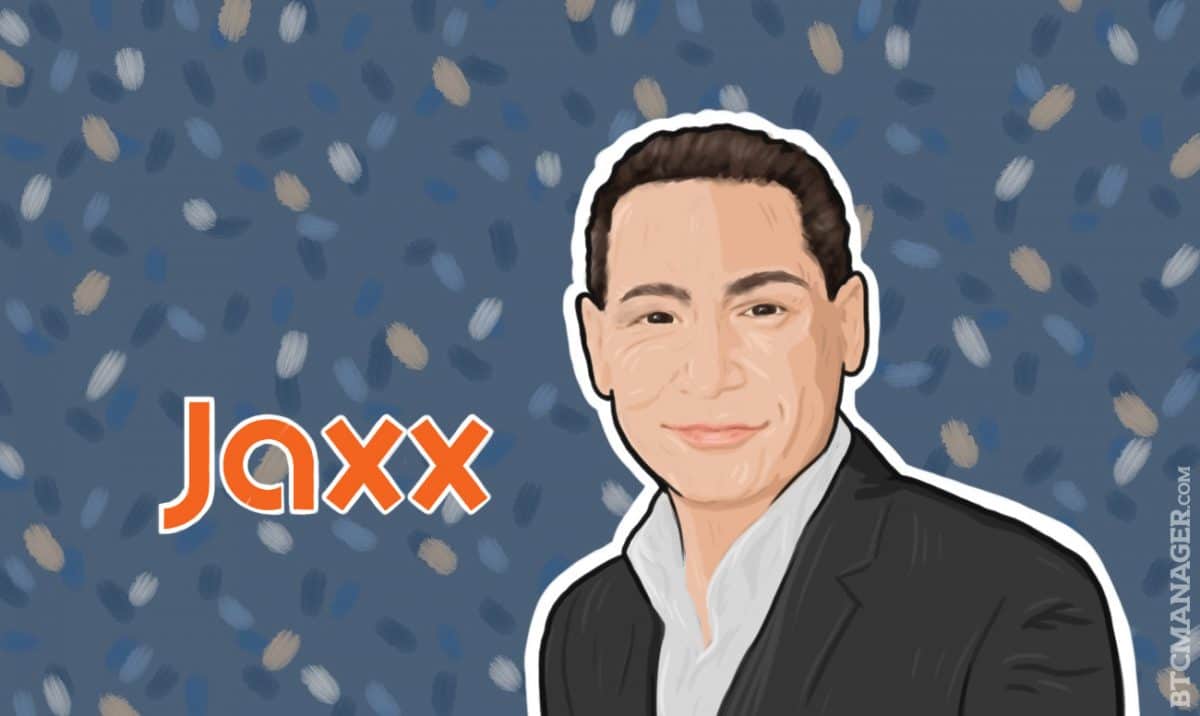 2012 was the year that a series of new insights for bitcoin began to take shape for Anthony Di Iorio. During this period he came to the realization that a new frontier for decentralized technologies was emerging — one where peer-to-peer transactions would have a profound impact on global economic markets.
Armed with that futuristic foresight, Di Iorio has been active in igniting a new normal for digital currency transactions. Founder of The Bitcoin Alliance of Canada and Bitcoin Decentral, (now known as Decentral) his storied career in this space led to the launch of the world's second Bitcoin ATM machine and first BitAccess machine, in his hometown of Toronto, Canada. He then began the development of Kryptokit, widely regarded as the world's first in-browser bitcoin wallet.
In 2013, Di Iorio co-founded Ethereum, one of the world's more highly regarded, decentralized platforms that is pioneering futuristic, smart contract applications that  mitigate fraud and third-party interference. Today, he is the CEO of Decentral and Kryptokit as well as the new Chief Digital Officer for the Toronto Stock Exchange — two roles poised to rocket his disruptive innovation quest forward.
The epicenter of Di Iorio's grand vision is Decentral, his technology consulting firm that specializes in blockchain and decentralized technologies. Kryptokit, the crown jewel of the company's suite of products, is releasing series of new digital tools in coming weeks that promises to rocket the bitcoin ecosystem to new heights.
Introducing Jaxx by Kryptokit
One of these is a sexy fleet of simple-to-use bitcoin wallets called Jaxx by Kryptokit. Commencing with its February 13th beta launch, Jaxx follows in the footsteps of Rushwallet by Kryptokit, a unique digital tool produced by Decentral that creates a wallet in real-time while facilitating a web-browser digital address at warp speed.
Jaxx features include:
Single master seed backup
Ethereum Unlockable "Easter Egg" wallet (press refresh twice, then the Jaxx icon twice) New releases will be unlocked automatically in feature releases by default.
Native camera scanning
Pairing Across Devices – Mobile, Desktop, Extension
Multiple currency options
Switching between fiat and BTC / ETH
A spendable balance display
Jaxx's Android version is the first of a series of device and operating system versions that will be released in rapid-fire succession before the end of the month. Included here will be the first ever, browser-based bitcoin wallet version for Firefox, as well as an app for those loyal Blackberry users. A bitcoin hardware (wallet) version is in the works, anticipated by year end.
Jaxx by Kryptokit is using Blockr.io's API service.  The goal here? To ensure that all bitcoin data is stored on the client side, with no central server.
The ultimate beauty of Jaxx is that all user wallet function on a single screen. The goal here is to mitigate the frustrating exercise of jumping and toggling between screens to find one's wallet address or QR code.
Layers of Jaxx
"Our primary goal is to create a product that brings everything together into a unified experience," Di Iorio told BTCMANAGER in an interview. Here he referenced three pillars that underscore what he calls the consumer-centric "Layers of Jaxx": Identity, Messaging, and Payment. All of this aligns with Kryptokit's core push to nurture a frictionless and secure bitcoin ecosystem that maximizes user experience.
To Di Iorio's mind, this involves, among other features, eliminating the need for repetitive user log-ins and passwords, allowing for a quick browser-based launch or app launch where funds can be spent with one click.  This integration between identity and payment will dovetail off new innovations that allow users to create and secure a "trustless" identity — akin to having a digital key that opens up options for replacing passwords, ID cards and other forms of access.
"We are currently exploring identity and authentication options that allow users to sync their devices in a decentralized fashion," said Di Iorio. "Our goal is to ultimately create a system, an integrated  password system of sorts that's united, and not siloed to each individual device."
When asked about Jaxx's security protocol, Di Iorio was quick to point out his fondness for PGP (Pretty Good Privacy), an Internet standard that offers stealth data protection. The magic behind PGP's repute is the use of public-key encryption where one key is used to encrypt the data and the other is used to decrypt it.
"It's pretty robust, " says Di Iorio, who cited the cryptocurrency applications development firm Coinfabrik as a real leader in this space. "We have never had a single situation where there has been a loss of customer funds using our applications, which is something we are very proud of."
Will Jaxx be open source?
"There has been a strong sentiment in the user community for open source," Di Iorio told BTCMANAGER. "Honestly, this is something I've struggled with in light of all of the considerations involved with this sort of decision … But we are committed to making it happen."
In a post on r/Ethereum, Di Iorio expanded on the future of Jaxx's open- source license.
"There are a lot of factors involved in determining a product license. Since we launched the Kryptokit Chrome Extension in 2013, all of our products have been completely free to download and use, and have publicly viewable and auditable, non-minified code to ensure that the community knows our software does exactly what it's supposed to."
He made it clear, however, that Kryptokit is a business. " It's a business that has relied on the efforts of many hard-working individuals and hundreds of thousands of dollars in order to get where it is today. I have never taken any outside funding for the project. Choosing the correct license is so crucial – longevity is crucial so that we can keep putting out what we believe to be excellent products. We also need to be able to ensure our proposed monetization strategy stays intact."
He expects to make an announcement about his licensing decision by March 7th.
Next Steps: Jaxx Phase II
Once the first phase of announced rollouts is complete, Di Iorio plans to begin to introduce integrations in phase II. In response to a question from Erik Voorhees of ShapeShift on r/bitcoin, Di Iorio stated that a ShapeShift integration is a "first on the list" for the platform, thereby allowing users to go back and forth between BTC and ETH in their wallets.
"Our goal is to become the default wallet for Bitcoin and Ethereum. We believe Jaxx's single page design-led UX, easy to deploy unified codebase, ability to pair on over a dozen devices, and unique messaging layer gives us an edge in appealing to the masses," said Di Iorio.
Di Iorio believes that on the heels of all of these innovative advancements, it's vitally important to not lose sight of the user experience element. With the rapid timeline for Jaxx and the other Decentral products that have been or will be released (including the Decentral Bitcoin Card) he plans to set up and be personally involved in a Slack channel as well as on Reddit to foster user relationships and community.
Finally, Di Iorio says that it's important to remind everyone that Jaxx is still in beta mode. "The good news here is that this provides an ideal time for us to build trust, capture feedback and create an overall environment of continuous improvement. To this point, I've even released my cell phone number to the public to demonstrate my passionate belief in ensuring a positive experience for our end users."
The Chrome Extension of the Kryptokit Bitcoin Wallet is also now available on the Jaxx website.