KyberSwap Unveils Multichain Integration Into Their System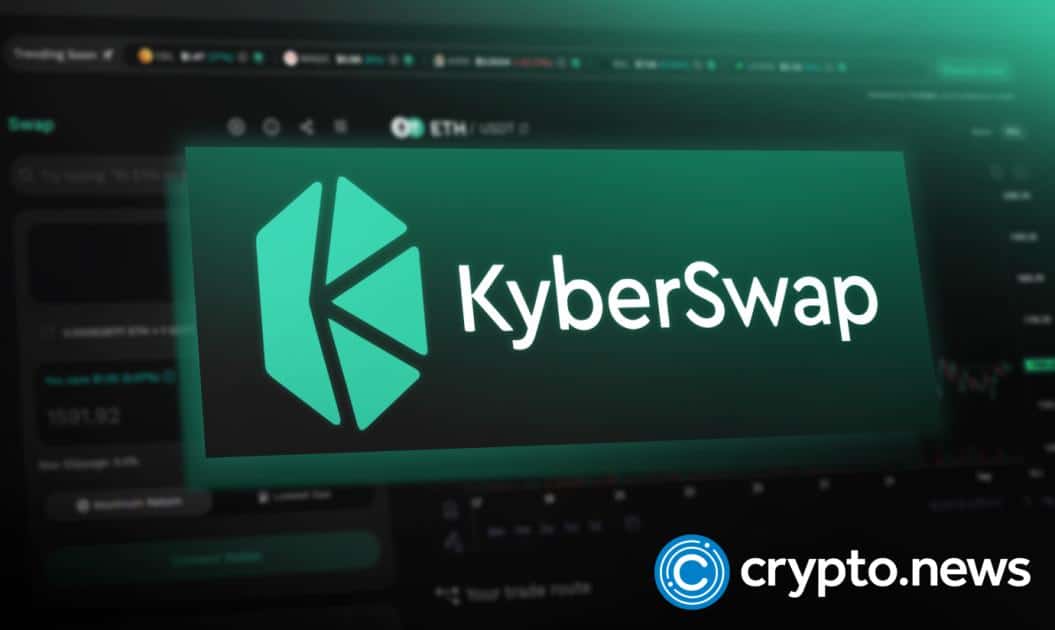 To give KyberSwap users even greater convenience and accessibility, Multichain has been incorporated into KyberSwap, according to a briefing by the company. As a result, customers may now transfer their token holdings in a single transaction from chain A to chain B.
What Was the Move's Motive?
Multichain, formerly known as Anyswap, is the market leader in the cross-chain space, serving the demands of various and diversified blockchains with a family of 69 chains and more than 2000 bridges. Multichain is necessary for the smooth running of the crypto ecosystem. The firm believes the move is an early feature of the future, as the necessity for bridging to connect with chains is expected to rise as time goes by. Zhaojun, a co-founder of Multichain, in a statement, said:
"Multiple chains will be used in the future, and bridges will be required to connect the chains. We are pleased to promote KyberSwap as a Web3.0 infrastructure, offering users access to more inexpensive, swifter, and secure cross-chain experiences."
Each blockchain has a distinct set of services, community, and development environments. Users require a quick, safe, affordable, and trustworthy mechanism to trade value and data and exert control between chains for Web3 to advance for consumers. This requirement is what Multichain's incorporation by KyberSwap is all about. The firm is affirmative multichain fills this void. Victor Tran, the CEO of KyberSwap, added:
"With KyberSwap serving as the only DEX you need to utilize, this integration brings us one step closer to the goal of making decentralized finance simple and available to everyone. Through KyberSwap, consumers already enjoy the finest swap rates. As of right now, we no longer require external dApps for chain switching and bridging."
How Are Blockchain Bridges Implemented?
Many may ask, why bridge assets to another blockchain? This is majorly due to the fact that a technology-based blockchain may house immutable coins, DApps, and data without a central ownership structure. However, some blockchain is different. As an illustration, specific networks charge lower gas prices, while some DApps are exclusive to one or a small number of networks.
Due to this, one may move their token assets from one blockchain to another using a blockchain bridge. The asset a customer may want to bridge will typically be locked up with the bridge, and a wrapped asset will be created on their destination blockchain. For instance, Bitcoin was the first decentralized money, as is well known. The only place to get Bitcoin, the first of its type, was on its blockchain. BTC currently has wrapped versions (WBTC) and can be used on several other chains, like Ethereum, Polygon, Solana, Cardano, etc., thanks to bridging.
More on Kyberswap and Its Mission
Since its launch, KyberSwap has powered over 100 integrated projects and enabled over US$11 billion transactions for thousands of users. In use across 13 chains, including Ethereum, Polygon, BNB Chain, Avalanche, Cronos, Fantom, Arbitrum, Aurora, Velas, Oasis, Optimism, BitTorrent, and ETHPoW.
KyberSwap is pleased to be part of the Multichain ecosystem and help create a more smooth and more integrated DeFi. Kyber Network looks to create a world where every token may be used anywhere. The firm's primary Decentralized Exchange (DEX) aggregator and liquidity platform, KyberSwap.com, gives DeFi traders rates while maximizing rewards for liquidity suppliers.