Kyocera and LO3 Join Forces For Blockchain-Based VPP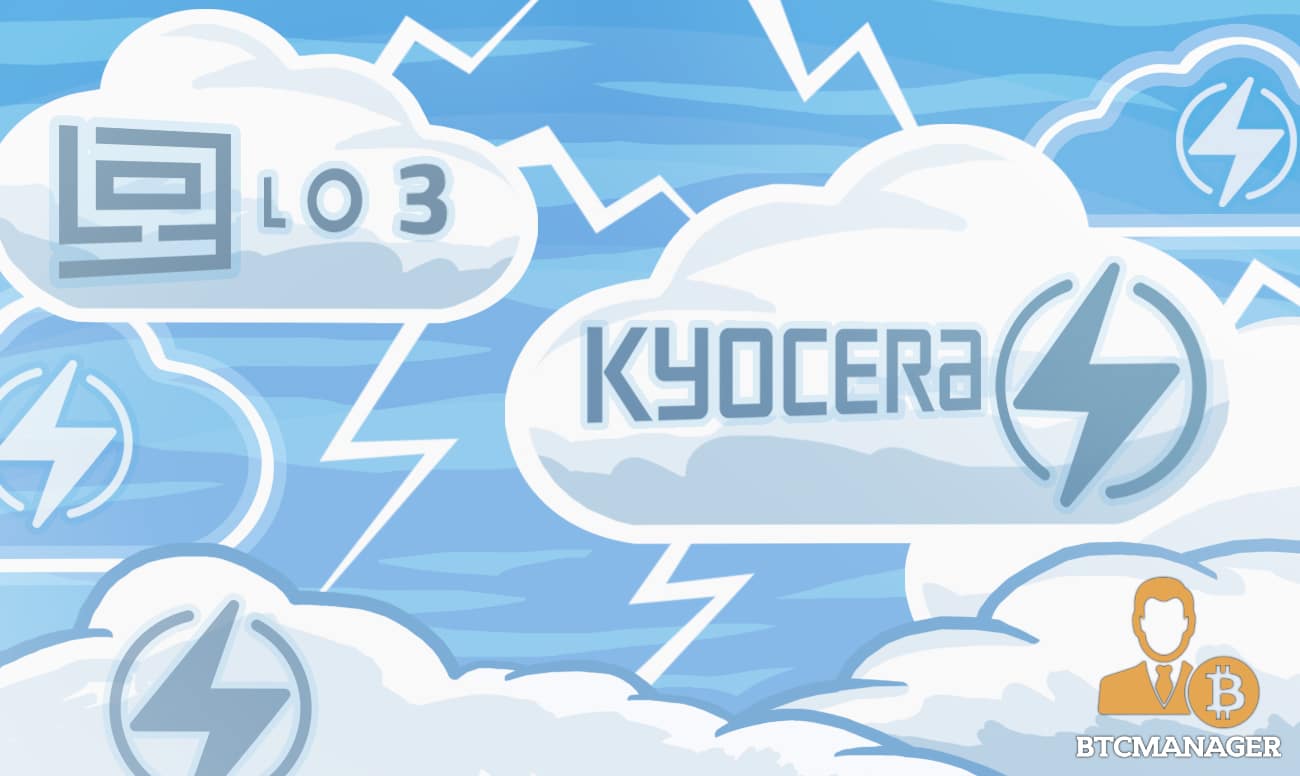 Blockchain is solidifying its place in the renewable energy industry as Kyocera has announced on February 25, 2019, that they will be partnering with LO3 to test a blockchain-powered virtual power plant (VPP).
Testing, testing
With some irony, blockchain, which consumes huge amounts of energy to create cryptocurrency, is being used to promote more conservative power practices.
This is being done through a partnership between Kyocera, a Japanese energy firm, and LO3 Energy to test the use of blockchain-based VPPs, which was announced on February 25, 2019, via a press release.
The test in question will begin on February 28, 2019, and will take place at Kyocera's Yokohama Nakayama Office in Kanagawa Prefecture, Japan, where a small VPP will be set up using the company's solar photovoltaic (PV) modules and batteries. As for LO3, they will manage the power being generated and distributed using blockchain technology, which creates a secure ledger of how the power went through the system. The release writes:
"LO3's blockchain technology is used for verifying and recording transactions, enabling consumer 'sharing' of energy they produce with their own solar panels via a microgrid, which can reduce the burden on the larger energy grid,"
The Need for the Project
The press release explained that renewable energy is a large part of the Japanese government's plans and that Kyocera has been heavily involved in various government-run VPP projects. The addition of blockchain will help bring an extra layer of security and transparency to the system.
Hironao Kudo, Deputy General Manager of Kyocera Corporation's Corporate R&D Group said: 
"Kyocera is committed to developing low-carbon solutions that maximize renewable energy resources,"
Adding:
"We are excited to be the company in the area of grid management in Japan to collaborate with LO3 Energy, which has consistently proven its blockchain technologies all around the world."
There was also emphasis given on the transition being made in Japan to a low-carbon way of life. The management of Kyocera feels that blockchain could help solve challenges being faced. 
Lawrence Orsini, CEO of LO3 Energy said:

"Using distributed ledger technologies, our networks enable the micro energy transactions needed to meet this challenge. We believe the synergies between Kyocera and LO3 Energy will produce a new generation of virtual power plants that can accelerate Japan's transition to a low-carbon society."
Previous work
This isn't the first notable project that LO3 is working on as of recent. On February 20, 2019, LO3 announced that they would be collaborating with Marubeni Corporation, the fifth largest Japanese sogo shosha, to create blockchain-based solutions.