Lamden: Ethereum-Based Blockchain Deployment Platform For Companies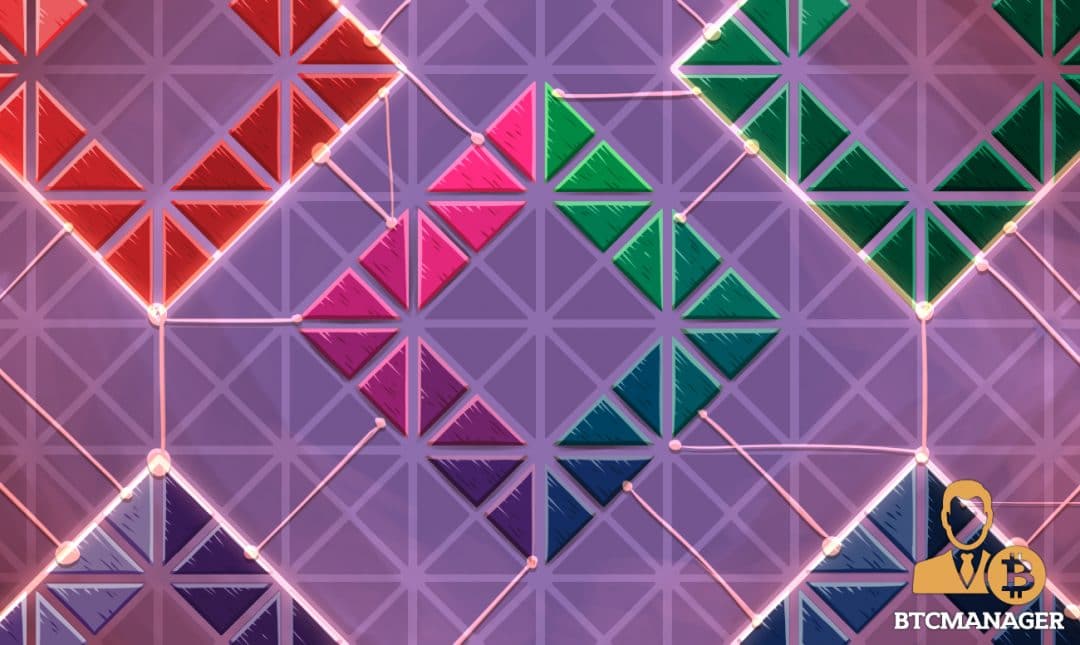 Lamden, a Swiss blockchain technology company, is aiming to provide an efficient Ethereum-based ecosystem wherein large-scale conglomerates can easily create blockchain platforms, deploy smart contracts, and integrate immutable data into enterprise-grade servers.
Layers of Lamden Blockchain Network: Saffron, Flora, and Clove
Structurally, Lamden's blockchain network is fundamentally different from that of most public blockchains and projects. Lamden has integrated three separate layers of blockchain-based technologies that are capable of addressing specific necessities of companies.
Saffron, the first layer of the Lamden blockchain network, is used by companies to launch their own independent blockchain platforms to secure transactions, process smart contracts, and data. Saffron also allows companies to create multiple blockchains that can communicate with each other so that each blockchain can handle specific problems or operations.
"For example, an organization would have their own blockchain for their own web app. This allows them to have complete control over the technology that they use as well as dedicating their own computing resources to running that blockchain, rather than wasting effort on a main chain," explained the Lamden team.
The concept of Saffron and interconnected blockchains is similar to that of Plasma, the scaling solution developed by Ethereum co-founder Vitalik Buterin and Bitcoin's Lightning Network co-author Joseph Poon. Plasma enables an infrastructure wherein multiple blockchains can co-exist, with each blockchain network designed to perform different tasks.
Flora, the second layer of the Lamden blockchain network, acts as a smart contracts development tool with which companies can create smart contracts by using built-in structures and frameworks. Similar to how individuals with no web development knowledge can create websites through platforms like WordPress and Wix, companies and developers can develop smart contracts using the Flora system without having a working knowledge of the Ethereum blockchain network and its smart contracts protocol.
"The purpose of Flora is to host a decentralized package repository, namespace system, and discovery tool so that developers of Lamden chains can connect with other developers, play off each other's innovations, and lead to a greater state of cryptocurrency," said the Lamden team.
Lastly, Clove is the deployment platform and cross-chain transaction processing system that enables companies to launch their smart contracts to the main Ethereum blockchain and process transactions between multiple blockchains in the Saffron network.
The synergy amongst the three systems, Saffron, Flora, and Clove, provide a unified blockchain platform which large-scale corporations can utilize to process transactions autonomously, manage complex operations, and settle smart contracts through the Ethereum public blockchain network.
One Step Closer Towards Mainstream Adoption
Stuart Farmer, CEO at Lamden, told BTCManager in an interview that the most practical method of commercializing blockchain technology is to provide solutions and tools that are already compatible with existing infrastructures of companies in major industries:
"The main way to solidify blockchain in the mainstream is to make the development tools compatible with the concepts that software engineers are already familiar with."
By easing the process of developing, integrating, and deploying blockchain networks and smart contracts, Lamden aims to provide a viable system with which companies can properly utilize blockchain technology in creating decentralized, immutable, and robust infrastructures for data processing.
Lamden has already raised $150,000 in seed capital and plans to raise $50 million through the TAU token sale or initial coin offering (ICO), starting at the end of October 2017. A portion of the capital raised in its ICO will be used to establish an innovation fund that will help Fortune 500 companies to integrate the Lamden blockchain platform.