Mexico: Residents Can Now Spend Crypto at Millions of Visa-Accepting Stores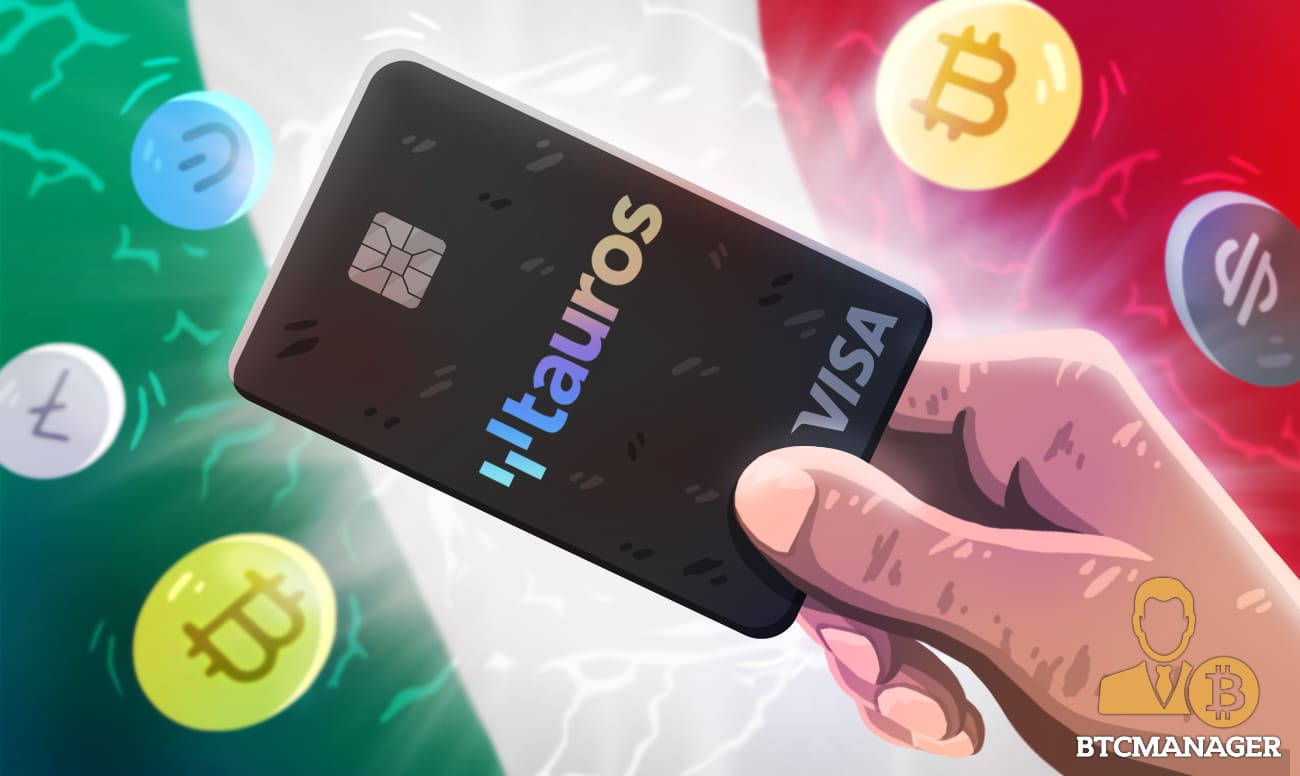 A Mexico-based cryptocurrency exchange, Tauros, announced the region's first crypto debit cards in a partnership effort with Dash on August 4. The card can be used at any Visa-accepting store and is only available for Mexican residents.
Latin America Gets Its Crypto Moment
Crypto fanatics in Mexico can now boast owning the region's first crypto debit cards – while also having a new way to spend their money. Tauros, a local cryptocurrency exchange, unveiled crypto debit cards yesterday, in a joint effort with the Dash Foundation.
The firm, also a self-styled digital bank, has rolled out features to spend Bitcoin, Dash, and a basket of other cryptocurrencies at any Visa-accepting location in Mexico. The move comes as Visa, and Mastercard, have turned into crypto-friendly organizations in recent times.
In a press release, Tauros said it holds an agreement with Visa, which allowed the firm to introduce a debit card containing cryptocurrency. For now, however, it's only available to Tauros account holders who are either citizens or legal residents of Mexico.
https://twitter.com/tauros_io/status/1290684055302758400
Being a Visa card, it can be used at any location accepting the service – meaning millions of retail stores and businesses in Mexico can now accept cryptocurrencies as payment. All crypto-fiat exchanges will be done instantly when a user is making a payment (based on the exchange rates at the time). 
However, users can also hold their balance in Mexican pesos to avoid the inherent volatility of cryptocurrencies. 
Deal "Significant" in a Post-Pandemic World
According to Ernesto Contreras, head of business development at Dash Core Group, the deal comes at a significant time:
"We have been working with Tauros to grow and develop better and easier solutions that will continue to grow our ecosystem in Mexico and lead in Latin America."
He added that Dash users can now spend Dash at the "millions of locations that take regular debit cards, and this includes restaurants, online shopping, retail, and more." 
Contreras noted contactless payments and debit cards will see higher demand in the future – as the ongoing coronavirus pandemic has changed much of the payments landscape in 2020. 
But this is also an opportunity to help demonstrate how cryptocurrencies can help businesses by both meeting consumer demands and doing their bit in the "contactless" movement, he added.
Raoul Milhado, the CEO of crypto card company Elitium, echoes the thoughts:
"LatAM is a very lucrative market for businesses to enter. DASH has made quite the impact, specifically in Venezuela due to the hyperinflated Bolivar currency."
He added that the use of crypto cards is becoming widely adopted but only in areas that need them most, LATAM and Central America are in dire need of a way to not only obtain crypto but spend it for good and everyday life. 
Meanwhile, Milhado states the Dash Foundation's approach is similar to the EUM token model, but while the former's approach is primarily in areas where fiat currencies are tarnished or inflated exponentially, the ultimate goal is to have crypto "adopted in the masses and debit cards are a great way to push this initiative."