Lawsuit against Ripple to Continue in Federal Court as Motion to Remand is Slammed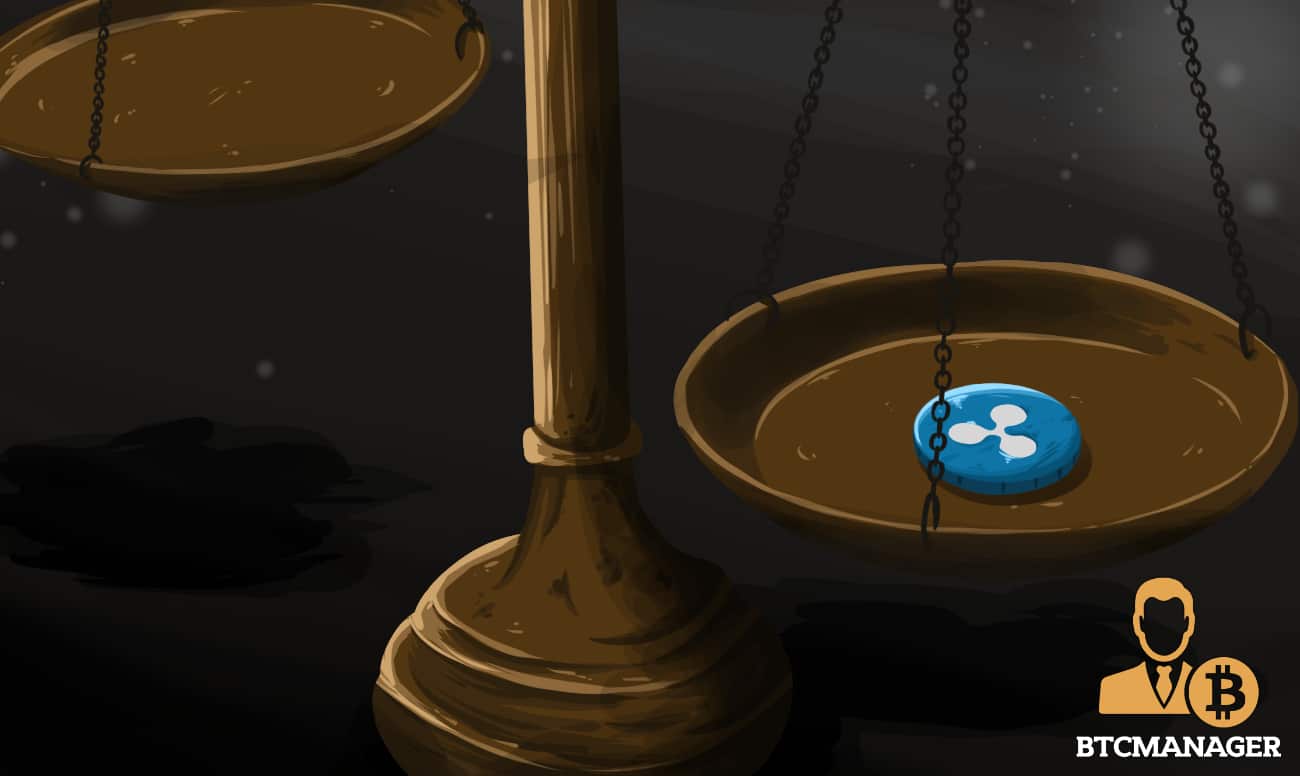 A United States Court judge in Northern District of California has slapped down an investors motion to remand the class action suit against Ripple Labs on August 14, 2018. The case is now set to move to federal court.
On the decision, Judge Phyllis J. Hamilton wrote that plaintiffs seek  "rescission of all XRP purchases, damages, and a constructive trust over the proceeds of defendants' alleged sales of XRP."
The Story Behind
Ryan Coffey had sued the distributed ledger startup in May 2018 when he lost money transacting XRP tokens. Plaintiff had argued that Ripple had created and distributed an astounding 100 billion XRP tokens on its inception in a manner akin to the sale of an unregistered security.
Allegedly, the crypto firm had created a "never-ending ICO" with its total coin volume of 100 billion distributed among "general public" and institutional investors. Meanwhile, Ryan Zagone, director of regulatory relations, had informed a UK Parliamentary Committee that XRP is open source and the core benefit of the companies model was to track money transfers. He added that there is no direct connection between Ripple the Company and XRP.
Coffey's motion to remand had been raised because the Securities Act "strictly forbids" the removal of cases brought in state court, and asserting claims under the Act as a direct response to the Notice of Removal raised by the defendant in June 2018. In response, the judge had noted that the plaintiff's argument may not be true given that class action lawsuits are nationwide and the federal court can supersede state court in such situation.
Why Federal Courts?
Logically put together in a blog post, lawyer Max Kennerly pointed out the tipping points why defendants often turn to federal courts trials in class action suits.
Ripple continues to bolster efforts and shift other similar cases to the Northern District of California understanding the nationwide nature of class action lawsuits. Attempts have been made to combine similar cases citing duplication of expenses and judgment. This tracker details that there are, in fact, two similar lawsuits in federal court. BTCManager reported on July 5, 2018, that several similar cases are already in court.
It goes to say, it will be interesting to watch how Ripple tackles these lawsuits. If Ripple Labs proceeds to secure a win in federal court, the ruling will translate to a law and set precedent for other lawsuits on blockchain companies. Only time will tell.