Layer 2 projects experiencing a boom after The Merge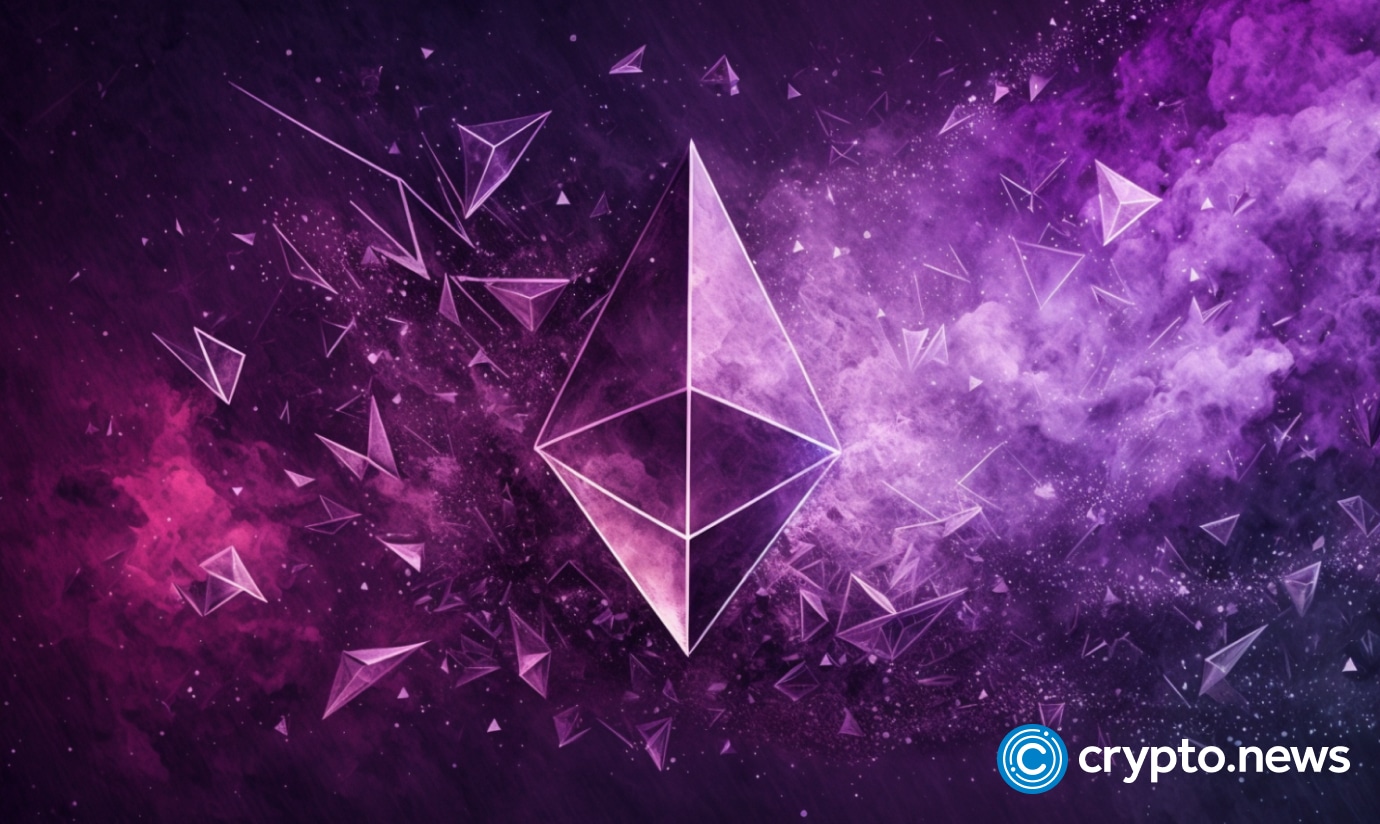 On Sep. 15, 2022, the Ethereum mainnet completed The Merge, transforming from the proof-of-work consensus (PoW) layer to proof-of-stake (PoS). The transition has led to a boom in the price of various Layer 2 projects, including Polygon, Optimism, Arbitrum, and the rest.
Ethereum introduced the Layer 2 projects to solve the scalability shortcomings related to the network. The projects help lower the transaction fees on ethereum (ETH) and increase the speed of transactions without compromising on transaction security and decentralization. Here are current Layer 2 projects experiencing a market boom.
Optimism (OP)
Optimism exploits optimistic rollups to bundle numerous transactions, thus alleviating pressure off the Ethereum blockchain. This Layer 2 solution significantly heightens transaction speed by facilitating interactions with off-chain codes, including wallets. 
OP has broken records in the past few months, recording an increase in daily users by 190%  and gaining over a 180% increase in daily network fees. The OP token value has also skyrocketed with a price alleviation of over 600% and a market cap of over $1 billion in the last 12 months.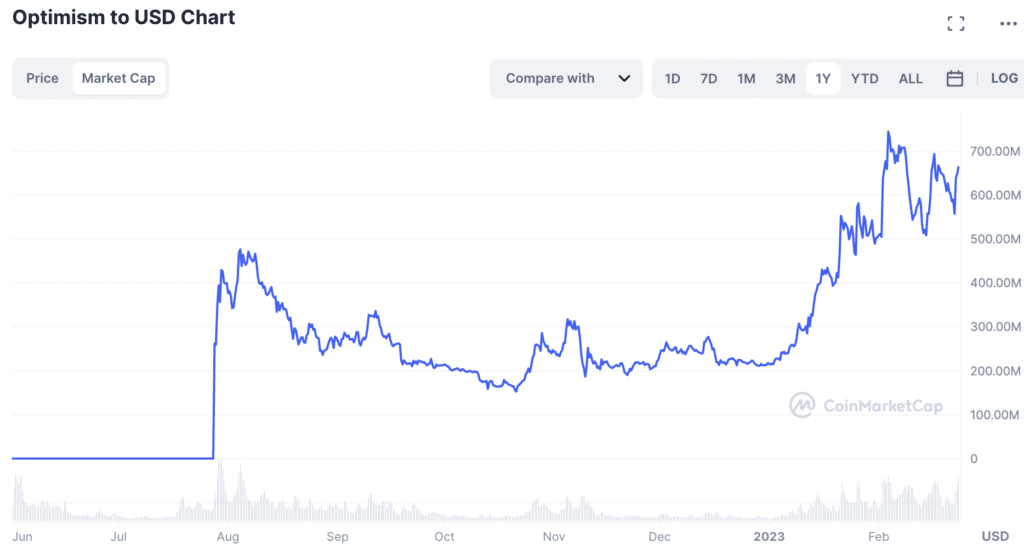 Polygon (MATIC)
Polygon, known initially as MATIC, is an Ethereum Layer 2 scaling service that uses a sidechain system to take care of the significant transactions of the Ethereum mainchain. The scaling service preserves Ethereum's mainchain security while facilitating cheaper and faster transactions. 
Polygon has attracted a substantial increase in users in recent months, with price growth of over 1000% and a market cap of over $10 billion as of Feb. 19, 2023. On Feb. 16, Polygon (MATIC) was ranked 9th among all cryptos by market capitalization, with a market cap of $11.2 billion.
Arbitrum
Arbitrum exploits a smart contracts system to bundle many transactions off the main chain. The system offers easy access to DeFi apps and fast and affordable transactions. Arbitrum user numbers have skyrocketed in recent months with an over 40% increase, over 42,000 daily users, and gaining over $40,000 in daily transaction fees. The platform recorded unique addresses on Arbitrum reached an all-time high on Feb. 23 as the network surpassed Ethereum in daily transactions.
The possibility of a near future airdrop has also contributed to an increase in Arbitrum's transaction volumes. Although Arbtrum does not have a native token, GMX, the governance and utility token of the GMX exchange, is deployed on the network. GMX has been claiming its spot in the market with a market cap of $563.76 million and a TVL value of $538.17 million.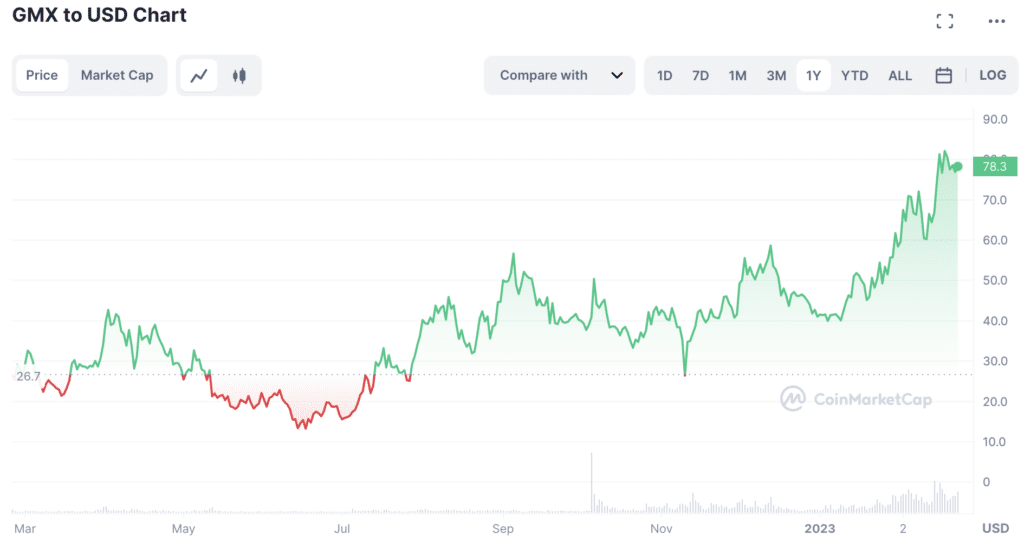 Immutable X
Immutable X is a Layer 2 scaling solution and the first ZK-rollup technology for NFTs on the Ethereum blockchain. The Immutable X solutions allow web3 game developers to launch NFT projects faster with negligible gas fees and highly scalable features.
Immutable X's growth rate has been fluctuating in the last year. The IMX token has a market cap of $847,875,611 and a trading volume of $50,809,099 as of Feb. 23, 2023.