How can I open a bitcoin account?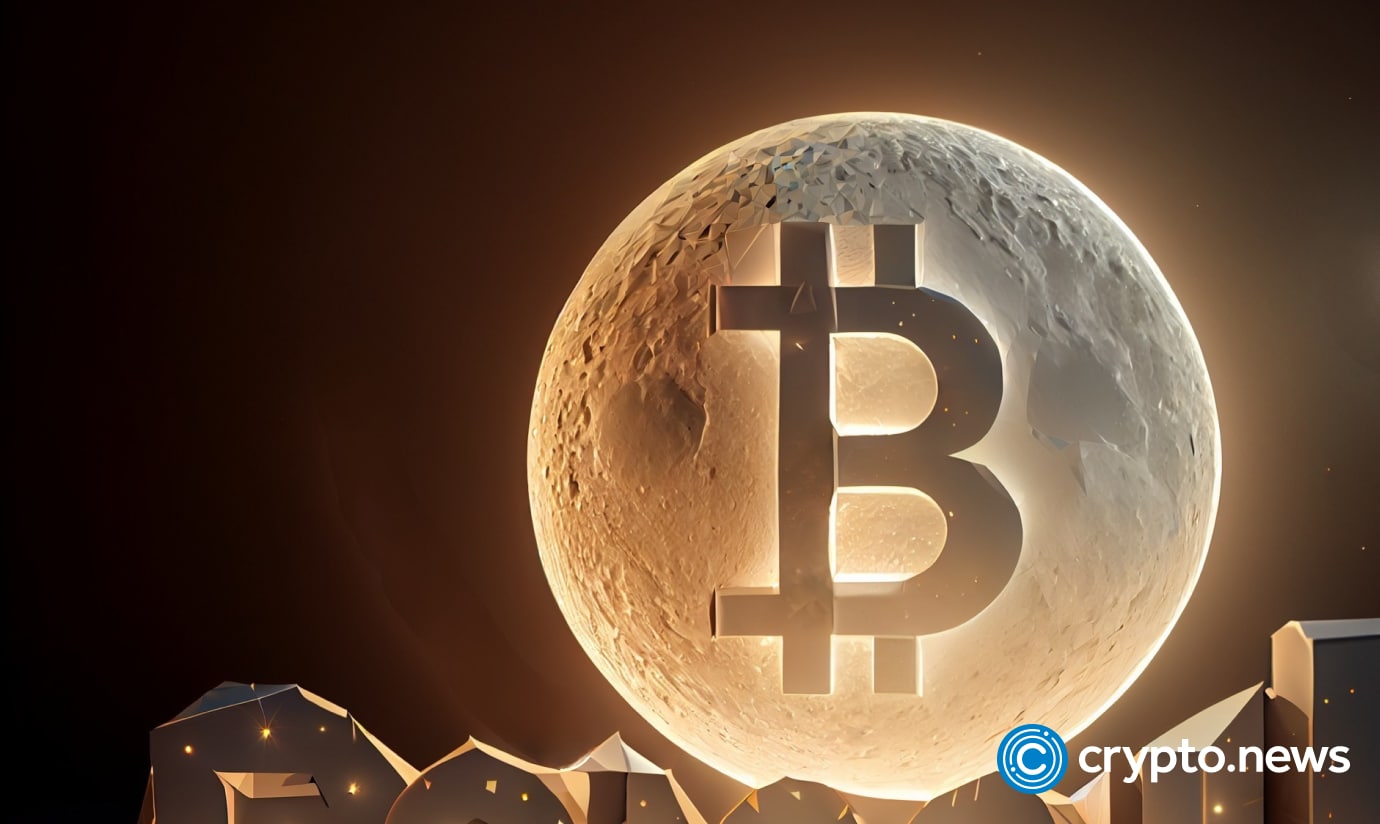 Bitcoin is the most popular cryptocurrency among American adults. It's easy to open a bitcoin account: in this article, we'll provide several ways of doing it and straightforward guidance.
Opening a bitcoin account is quick and easy
Opening a bitcoin (BTC) account is as easy as installing an app on your mobile device or laptop. Once you install the app, your bitcoin wallet will automatically be created. However, you'll have to decide what specific bitcoin wallet you want.
Just because you can store bitcoin digitally doesn't mean you should keep it just anywhere. If you plan to open a bitcoin account, this guide will tell you everything you need to know.
What is a bitcoin wallet
Bitcoin wallets can store cryptocurrency holdings like bitcoin, ethereum (ETH) and XRP. This digital storage device contains private keys to access and spend your coins. They come in many forms, including physical hardware devices, software applications, and even paper printouts. You can use your bitcoin wallet to send and receive payments and store funds securely offline in so-called cold storage.
Most bitcoin wallets put you in control of your private keys, meaning you are responsible for keeping your bitcoins secure. Depending on how diligent you are about using your private keys, this can be advantageous or disadvantageous. 
How does a bitcoin wallet work
Just like you need a physical wallet to store your cash and credit cards, a bitcoin wallet is where you store your bitcoins. But unlike a physical wallet, a bitcoin wallet is entirely digital and functions like an email address. You must log into your account using your private key, access your cryptocurrency, and send amounts to the intended recipients. 
There are two main types of bitcoin wallets:
Hot wallet: Hot wallets store bitcoin private keys on internet-connected devices. While they are easy and convenient to use, they can pose a significant security risk to bitcoin holders who lose their primary device. If you open a bitcoin account, only use a hot wallet to store small amounts of crypto.
Cold wallet: Cold wallets store bitcoin private keys offline. They are highly secure and eliminate any risk of compromise by hackers. 
How to open a bitcoin account: step-by-step
Now that you know the basics of bitcoin, it's time to open an account. Follow these simple steps:
Go to any cryptocurrency exchange website that supports bitcoin, such as Coinbase, Kraken, or Bitstamp.
Enter your email address and a strong password. You'll receive a verification code in your email.
Once you verify your account, you can start depositing funds immediately. There are many ways to transfer funds, including bank transfers and credit cards.
Once you've deposited your funds, you can buy and sell bitcoin.
Types of wallets you can open
Like physical wallets, there are many bitcoin wallets to choose from. Each has its advantages and disadvantages – let's break them down below.
Mobile wallet
A mobile crypto wallet is perfect for face-to-face trades and shopping at brick-and-mortar establishments. Most mobile wallets use near-field communication (NFC), allowing users to tap their phone on a terminal to start a transaction.
Pros
Highly portable and convenient
Very easy to set up
Added security with two-factor authentication
Cons
Least secure digital wallet as it is prone to hacking
No control over nodes and transactions
EU-licensed CryptoWallet is one example of mobile wallet with an exchange service incorporated. Within the app, you can create multiple wallets for bitcoin, ether and other cryptocurrencies. Moreover, as many mobile wallets, it allows customers to pay online and spend cryptocurrencies like real money. In addition to that, CryptoWallet offers an affiliate program. When your associate registers in CryptoWallet using your rewards code, you'll get a percentage of any transaction fees charged.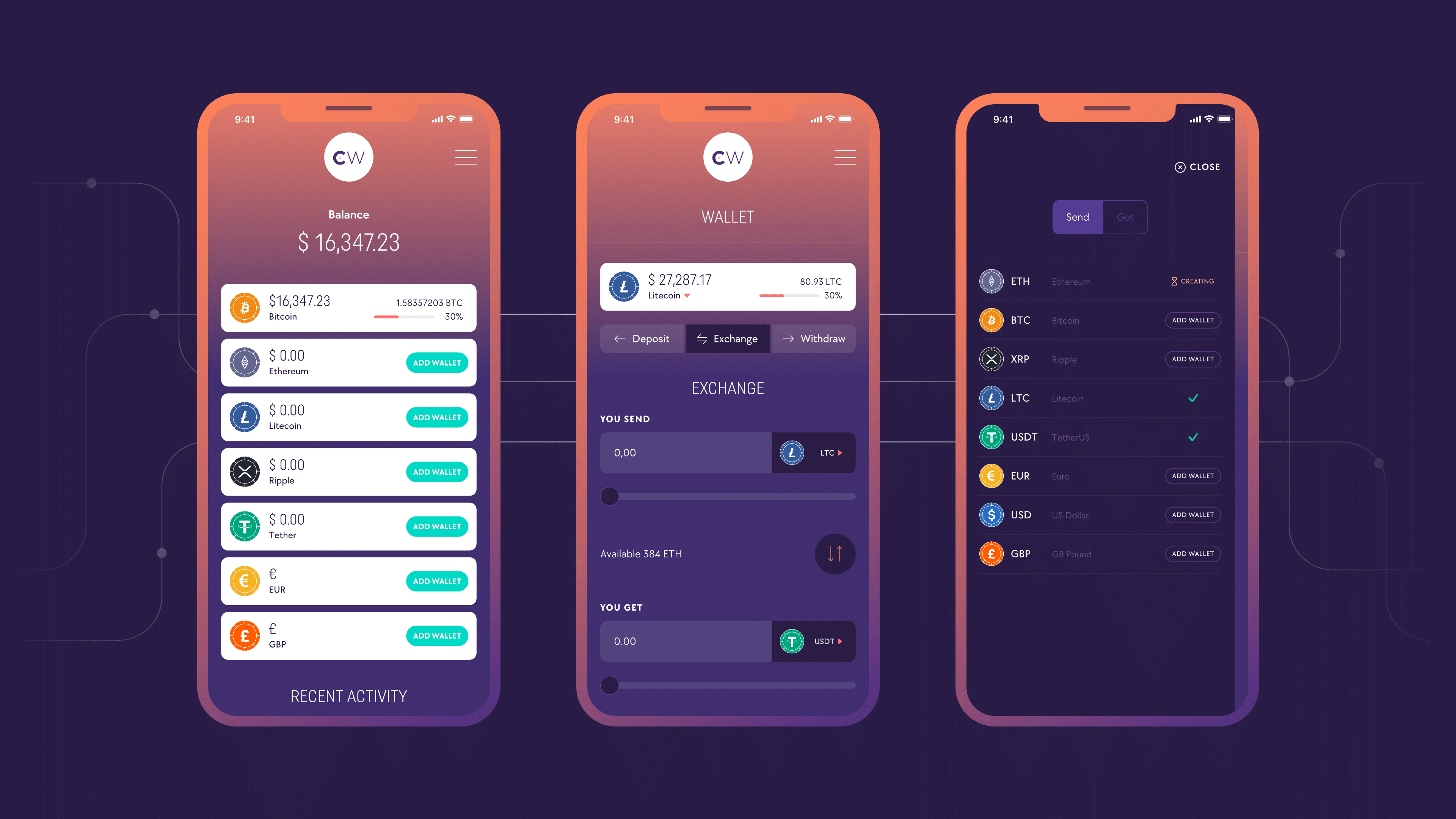 Trust Wallet is another popular mobile wallet integrated with major crypto exchange Coinbase. Same as CryptoWallet, it allows users to store multiple cryptocurrencies and even NFT collectibles in one place. The wallet is integrated with BinancePay that allows you to use cryptocurrencies in the real world, for instance, pay in shops.
The mobile wallets are trying to keep pace with security measures and regulations. For instance, CryptoWallet has recently renewed a trading license in Estonia amid tightening EU crypto legislation. However, it's worth remembering all the cons mentioned above and avoid storing big amounts of crypto in hot wallets.
Software wallet
Software wallets are mobile or desktop applications that connect to the internet to facilitate transactions. Most software wallets are fully self-custodial, meaning wallet providers cannot access your cryptocurrency – only you can.
Pros
No cost to download, no registration fee
Easy to use
Smaller risk of hacking compared to mobile wallets
Pros
No cost to download, no registration fee
Easy to use
Smaller risk of hacking compared to mobile wallets
MetaMask is probably one of the most popular software wallets out there, with both browser extension and an app available to users. As a software wallet, it provides a convenient way for users to store, send, and receive ethereum and ethereum-based tokens like ERC-20 and ERC-721.
Integration with dapps is one of the MetaMask advantages. The wallet seamlessly integrates with a multitude of dapps, enabling users to access various decentralized services, like decentralized exchanges, lending platforms, and gaming applications.
Moreover, users can easily add custom tokens to their wallets, enabling the management of a wide range of assets. However, MetaMask supports only ethereum-based tokens, making it unsuitable for users seeking a multi-chain wallet solution.
It is also important to keep in mind the cons of using software wallets. For instance, it's not decentralized enough for some crypto enthusiasts, as MetaMask transactions are publicly visible on the blockchain, which could reveal users' wallet addresses and associated transaction history. Moreover, although MetaMask offers reasonable security features, it does not provide the same level of protection as hardware wallets, which are considered the most secure way to store crypto assets.
Hardware wallet
Hardware wallets are cold wallets that you can use to perform offline transactions. There are several different types of hardware wallets available on the market. The most popular ones are the Ledger Nano S and Trezor Model T. These wallets support a wide range of cryptocurrencies and have built-in screens that make it easy to confirm transactions before signing them.
Pros
Keys are more secure as they are never connected to the internet
Easy to back up and restore
Cons
Not ideal for frequent bitcoin transactions as they can be difficult to access
Some hardware wallet sellers are unreliable/not secure
Centralized exchange wallet
Centralized exchanges (CEXs) are similar to trading accounts in that third parties manage accounts, exchanges, wallets, and transactions.
Pros
Easy to set up and use
Compatible with desktops or mobile devices
Cons
Not secure unless trading bitcoin immediately
Requires permission for withdrawal
Longer withdrawal periods
High transaction fees
Binance's P2P service can serve as an example of a centralized exchange wallet, where traders' funds can be exchanged online within seconds. Crypto assets traded on Binance P2P are not stored on the platform itself. Once a trade is completed, the purchased cryptocurrency is transferred to the user's Binance wallet.
Paper Wallet
To use paper wallets, you must download a software package to generate key pairs. Then, you'll print these key pairs on paper, enabling you to access and store bitcoin offline.
Pros
Low-cost alternative to hardware wallets
Ideal for face-to-face transactions
Cons
Easy to lose paper keys
Requires physical access to the printed keys
Conclusion
While opening a bitcoin account is relatively straightforward, what type of wallet you choose will dictate how secure your coins are. Think about how you want to access your bitcoin, what you want to use it for, and what is most convenient for you. Here's the brief summary to guide you:
Hot wallet: can be used for trading, paying in crypto, exchanging on P2P, and other goals that require quick access to your coins via internet.
Cold wallet: can be used for long-term storage of crypto, savings, etc.
When you do your homework, buying and selling crypto is a breeze. If you're new to bitcoin, consider what wallets are best for safely holding and storing crypto. 
FAQ: how to open a bitcoin account
Can I open a bitcoin account on my phone?
Yes, you can open a Bitcoin account using your mobile device, especially if opening a mobile wallet. You can also open a Bitcoin account on your tablet.
Do I need to pay to open a bitcoin account?
No, you don't have to pay to open a Bitcoin account. However, some wallets will require that you deposit a minimum amount.
What is the best bitcoin wallet? 
Many Bitcoin wallet types suit different needs. If you prefer to transact offline, hardware or paper wallets may be most appropriate. Alternatively, an online wallet might be better if you prefer online trading.
Can I get free Bitcoin?
There are hundreds of so-called Bitcoin faucets, such as Vave, FreeCash, Bc.Game, where you can receive regular satoshis by performing some simple tasks, from clicking on the banners and links to entering a captcha. Once you've collected a certain amount of funds on the site, you will be able to withdraw to your own wallet address.
How much is 1 bitcoin in US dollars?
Check out the crypto.news price page to find out the current price of BTC, as it's very volatile and can change quickly.