How to Buy Ether – A Guide to Buying ETH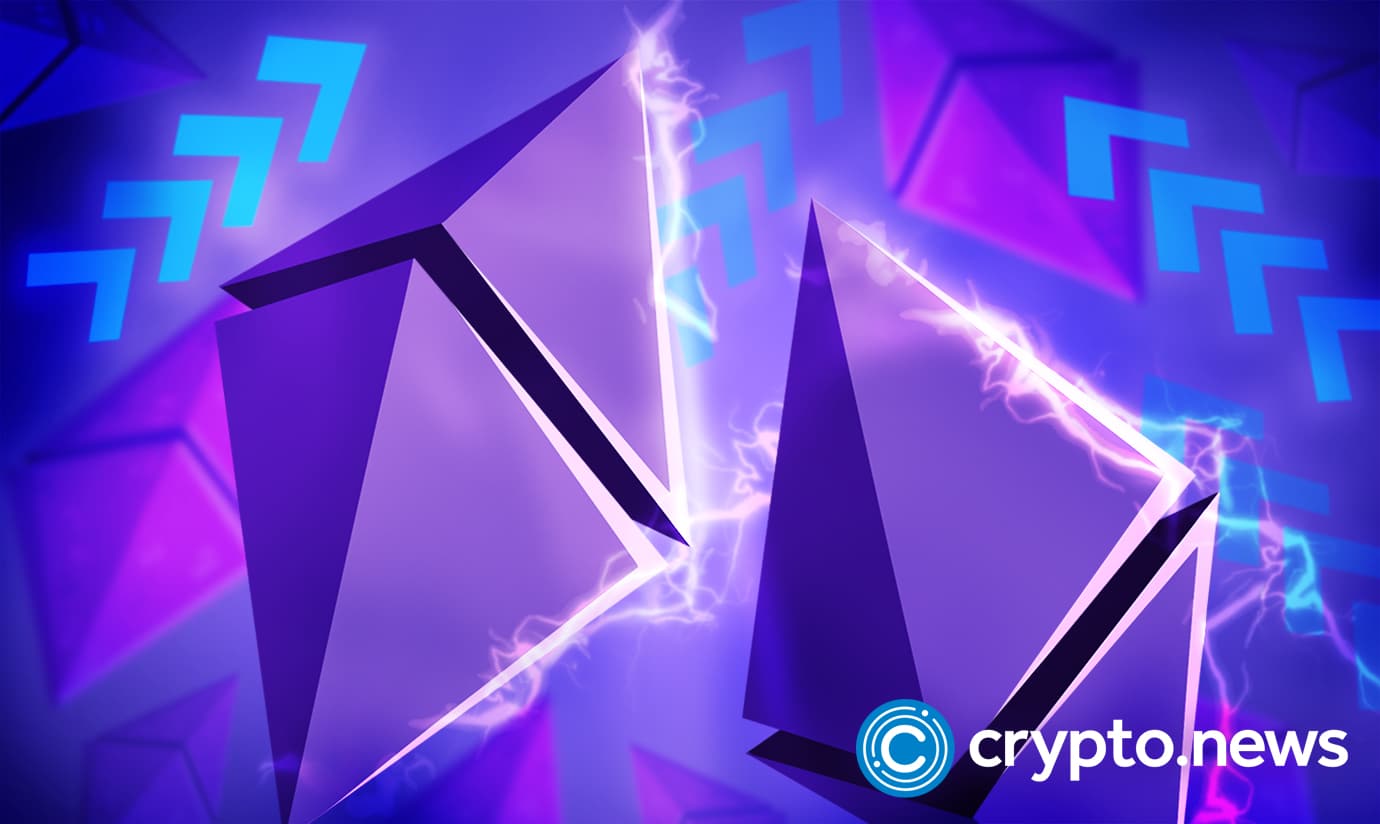 Ethereum is among the leading cryptocurrencies by market cap. Since its inception in 2015, it has seen steady growth and is valued at slightly over $200 billion. As an open-source blockchain, it is an ideal cryptocurrency to own, including for beginners. The Ethereum network allows users to build DApps and use it. Ether, the native cryptocurrency to the network, enables every operation on the Ethereum blockchain. Since ETH prices have soared over the past years, buying Ether seems a smart investment decision albeit the ongoing crypto winter. The process is plain sailing, and this editorial will guide you on how to buy ETH.
Step 1: Assess the Level of Risk
Generally, cryptocurrencies have been known to be volatile, and Ether is no exception. Despite having had some spectacular returns in the past, it has had its fair share of dips. For instance, in June 2022, the coin's value dropped to less than $1,800 from a high of $4,000 in May the same year, meaning those who bought Ether in may were left nursing losses in June.
Many people have likened crypto buying to gambling due to its volatility. Before buying ETH, one should consider the risk tolerance, stability, and diversity of their investment portfolio. Like in wagering, buying Ether should be done with money one can afford to lose.
Step 2: Choose a Crypto Exchange from Where to Buy
The most vital step to buying Ether is picking a crypto exchange that suits users' needs. These exchanges offer brokerage services to users wishing to convert crypto and fiat currencies to Ether. Listed below are some factors users should consider before settling for any crypto exchange as their main platform for buying Ethereum.
Fees: when buying Ether, users may incur transactional costs depending on the mode of purchase. Buying Ether with credit cards costs users the most and should be avoided. Whenever buying Ether, users should look out for the cheapest payment options. Bank transfers are always recommended as they offer free payments. Crypto exchanges with minimal trading and zero deposit fees are ideal for buying ETH.
Location: Users must ascertain their location before settling on a particular crypto exchange. Some exchanges tend to set up shops in countries with lax crypto laws and disenfranchise users who buy Ether with them. To be on the safe side, one must choose a crypto exchange in a country with clearly defined regulations on crypto to avoid losses.
Coins: for someone trading other cryptocurrencies for ETH, one must find a crypto exchange offering exchange services with other coins.
Below are some popular crypto exchanges available in the market today.
Binance
Binance is an excellent choice for crypto exchange as it offers users low fees. Although it may seem complicated to newbies, advanced traders fancy it. Before buying ETH with Binance, a user must open an account and complete the identity verification process. Here are several ways one can use to create a Binance account.
Registration at their site using one's phone number
Signup through their application, Binance App
Visiting their site and registering using an email address
Coinbase
Coinbase comes with a simplistic, user-friendly interface that is alluring to beginners. Compared to other crypto exchanges, the fees on Coinbase may be higher. Buying Ether with Coinbase has become easy and safe. Here is what a user needs to start using Coinbase services.
Visit their site and create an account
Verify one's identity
Proceed to buy ETH
Kraken
Kraken is known for its superb customer support that proves useful to newbies buying and selling ETH. Their bank withdrawals are instant. Here are the simple steps to follow when buying ETH with Kraken.
Sign up to get a Kraken account
Verify the account
Deposit money /crypto into the account
Buy Ether
Step 3: Creation of an Account
As explained above, after settling for the crypto exchange of one's choice creating an account is the next step. Individual exchanges have different ways to create an account with them. They range from visiting their websites and signing up to downloading apps and accessing their services. With both means, users must verify their identities and addresses. Once approved, choosing an appropriate mode of payment is recommended before buying ETH.
It is worth noting that the verification process differs from one exchange to the next as the final step of creating an account. Most require users to upload documents ascertaining their identities, and the process may take about an hour to two business days to be complete depending on the exchange.
Step 4: Deposit Funds
Once an account has been verified, funding it is paramount. One can use numerous methods to deposit funds on their preferred exchange accounts. Every deposit method is unique in its characteristics. Most exchanges allow users to deposit from as low as $5 up to over $1,000. However, since most crypto exchanges have fees per trade, depositing higher amounts at once is advisable.
The different modes of payment used to fund user accounts before buying ETH include but are not limited to.
Bank transfer
Credit cards
Debit cards
PayPal
SWIFT
Step 5: Start Buying Ethereum
With a funded and verified account, visit the markets section of the exchange and look for the most desirable Ethereum pairing. In the area of buying ETH, key in the amount of ETH one wishes to buy. Make sure all the details are in order before concluding the transaction.
Depending on the crypto exchange used, users can choose their preferred method of buying ETH. Some of the widely used options are explained below.
Spot market: It is the most popular method of buying and selling ETH and is provided by most crypto exchanges. The spot market option allows users to buy ETH using limit orders and market buys.
Instant market order: Most crypto exchanges allow users to buy ETH in high volumes at once, referred to as an instant market order. With this option, one enters the amount of ETH they wish to buy, and the exchange platform calculates its equivalent instantly. Although it may be expensive, it is way faster than the spot market.
Conclusion
In 2014, Vitalik Buterin developed a new programming language called Solidity. This was followed by the release of the Ethereum protocol, allowing anyone to create their own smart contracts, or applications that run exactly as programmed without central control. The idea appealed to developers who wanted to build decentralised platforms where no single entity controls them.
Ethereum has become one of the hottest topics in recent times. Some believe that its price will reach $10,000 soon. Others say it will never reach such heights. What makes Ethereum special? Will it ever replace Bitcoin? We will have to wait and see.
What is Ethereum?
Ethereum is a decentralized platform for applications that run exactly how they are programmed. Unlike other platforms where users must trust developers, Ethereum enables anyone to write applications once and deploy them anywhere through a process called "smart contracts". Applications built on smart contracts could enable new business models, reduce costs associated with intermediaries, and create an environment for programmers to build whatever application they need. The combination makes Ethereum a powerful tool for launching DApps.
Who is the founder of Ethereum?
Ethereum's founder, Vitalik Buterin, was born in Belarus in 1994. He moved to Canada at age 6 and attended University College School. Buterin graduated from Queen's University in Kingston, Ontario, in 2011 with a Bachelor's Degree in Computer Science. After graduating, Buterin worked for a short time at Microsoft Research and then joined Bitcoin Magazine. On January 13th 2014, Buterin cofounded Ethereum.
What is the Ethereum Name Service?
The Ethereum Name Service (ENS) provides a decentralized domain name system for the Ethereum blockchain platform, allowing users to register names related to public keys. This allows projects such as Filecoin and Golem to be launched.