How to Invest in Bitcoin Without Actually Buying Bitcoin: 5 Ways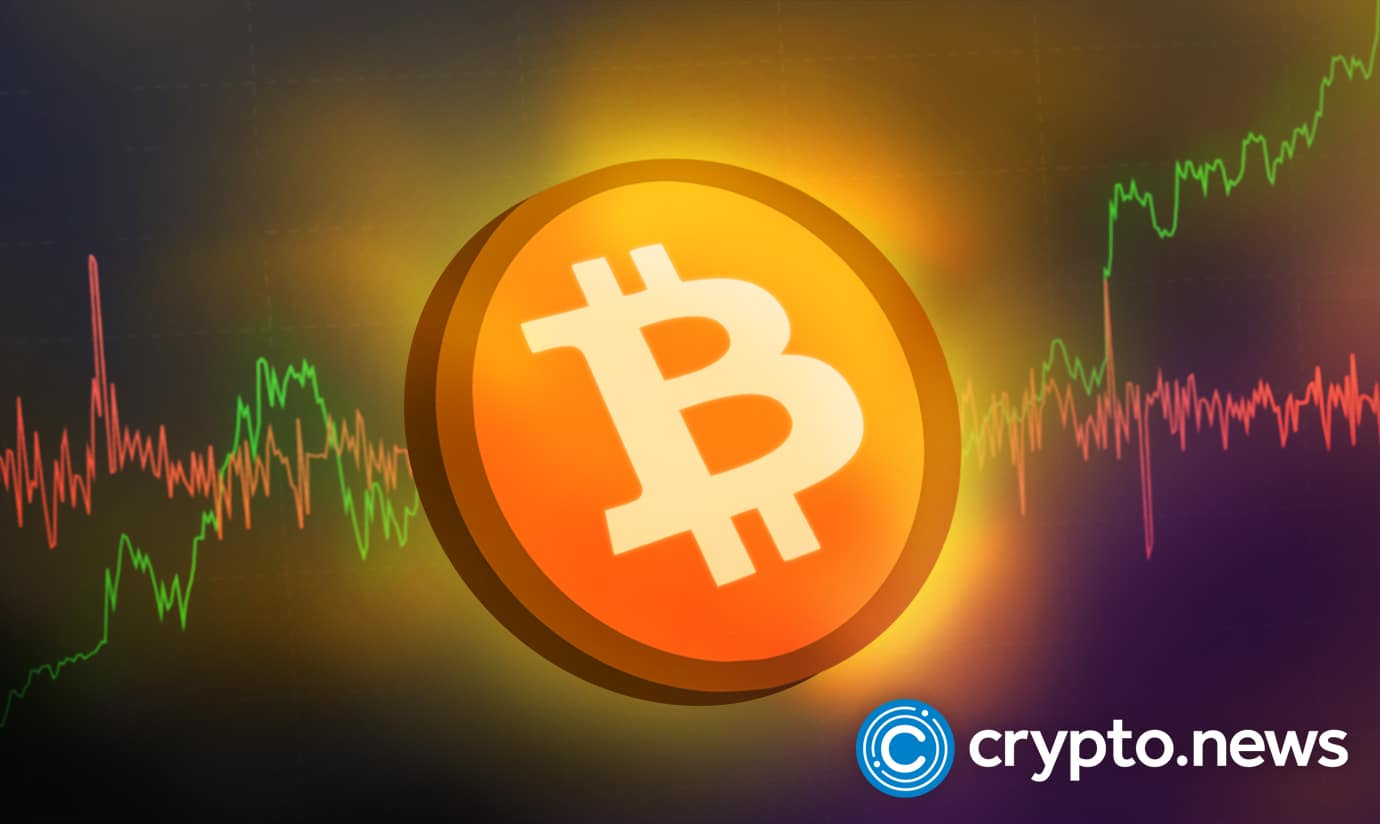 While buying bitcoin directly is arguably the best way to benefit from the digital currency's features, and upside price potential, not everyone feels comfortable owning cryptocurrency. Fortunately, for investors who want to invest in bitcoin without buying bitcoin, there are numerous financial products that provide exposure to bitcoin without having to deal with the technicalities of securely buying and storing cryptocurrency. Read on to discover five ways to invest in bitcoin without actually purchasing bitcoin.
Bitcoin ETFs/ETPs
A bitcoin exchange-traded fund (ETF) is an investment vehicle that gives you exposure to the price of bitcoin without actual ownership of the digital currency. A bitcoin ETF tracks the value of bitcoin through actual ownership of BTC or bitcoin derivatives.
Bitcoin ETFs remain relatively scarce. The US, through its Securities Exchange Commission (SEC), has repeatedly denied applications for spot bitcoin ETFs arguing the difficulty in assessing bitcoin's value and liquidity.
However, the SEC in 2021 gave its approval for the first bitcoin futures ETF by ProShares. A bitcoin futures ETF is structured similarly to a bitcoin ETF but imitates the price of bitcoin futures instead of the BTC market price.
A bitcoin ETP is an exchange-traded product with bitcoin as an underlying asset. This means you can invest in bitcoin by buying a bitcoin ETP. For institutional investors buying bitcoin ETPs can be considered less risky than buying bitcoin outright since ETPs are established investment vehicles that operate on traditional security exchanges and don't require any technical crypto know-how on behalf of the investor.
An example of a bitcoin ETP would be the Iconic Funds Physical Bitcoin ETP (XBTI).
Crypto is money – let`s use it!
You can use CryptoWallet to buy, sell, and trade crypto.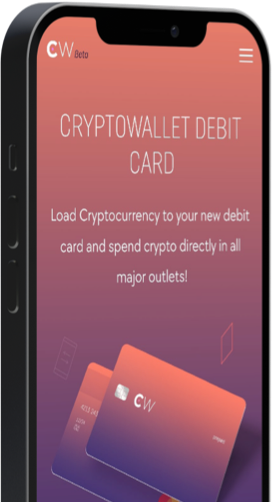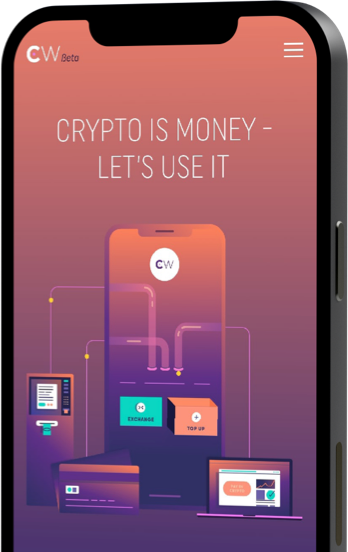 Sign up today
Bitcoin Trusts
Bitcoin trusts enable you to gain exposure to bitcoin through brokerage or retirement accounts as opposed to holding the digital currency directly. The trusts operate differently than an ETF by selling a limited number of private shares to investors. The price being offered may not match the actual value of the underlying asset, which is known as trading at a discount or a premium.
Grayscale Bitcoin Trust (GBTC) is the world's largest publicly traded bitcoin fund with hundreds of thousands of investors and over $2 billion in assets. Grayscale provides a route for investors in publicly traded equity to gain direct exposure to bitcoin without having to opt for bitcoin futures ETFs like the ProShares Bitcoin Strategy ETF.
Grayscale trades at a discount to its underlying bitcoin portfolio or net asset value. If the bitcoin trust were to trade at par with its net asset value, the fund would see an uptrend in the value of its holdings despite bitcoin's underlying performance.
One way for this to happen would be for the SEC to approve the conversion of Grayscale Bitcoin Trust into an ETF. Grayscale Investments argues that conversion to an ETF is the best way for the product to track its underlying assets. However, the SEC has yet to show any inclination to approve a spot bitcoin ETF.
Another example of a Bitcoin trust is the Osprey Bitcoin Trust (OBTC). Osprey is a low-cost bitcoin trust with a management fee of 0.49% compared to the 2% fee for Grayscale bitcoin trust. Osprey has over $50 million in assets under management and uses Coinbase as the third-party custodian of the underlying bitcoin asset.
Bitcoin CFDs
A Bitcoin Contract for Difference (CFD) allows you to speculate on the price of bitcoin fluctuating while using leverage to improve the size of your position. This means you don't own the underlying digital currency but instead possess a contract of difference (CFD) that tracks the price of bitcoin.
When trading bitcoin as a CFD, you are buying and selling the price behavior of financial products. This means you can benefit from the price fluctuations that are prevalent in the bitcoin market.
Like the other financial products listed so far, Bitcoin CFDs also enable you to invest in the bitcoin market without having to physically own any BTC.
Bitcoin Futures and Options
Bitcoin derivatives, such as futures and options, provide another option to add bitcoin exposure to your portfolio. However, derivatives are riskier than financial products tracking the spot price of bitcoin, so they are only for experienced traders and investors.
A bitcoin futures contract is a derivative product that allows a buyer and a seller to exchange bitcoin at a predetermined price and a specific date in the future, allowing you to speculate on the price of bitcoin (long or short) without having to hold the cryptocurrency. You can also use leverage to trade in future markets. Leverage allows you to trade bitcoin futures without having to pay upfront for the full value of a contract.
Bitcoin options are derivatives contracts that provide the buyer with the option to buy the digital currency at a certain price at a specific future date. Bitcoin options offer you an avenue to take advantage of price fluctuations and are typically cheaper than futures contracts as you only have to pay the option premium to bet on the price of bitcoin.
You can trade bitcoin futures and options on platforms like the CME, Binance, FTX, and more.
Bitcoin Stocks
Finally, another way of investing indirectly in bitcoin is by buying stocks in companies that are leveraging Bitcoin in their business. Examples would include tech companies, such as Microstrategy and Tesla, which hold a significant amount of bitcoin on their balance sheets, or the leading crypto exchange Coinbase.
Companies have structures and operate in fixed regulatory environments that make them more familiar to average investors. Investors in publicly traded companies are assured access to financial statements and are privy to decisions made by top management.
MicroStrategy recently announced it held 129,699 bitcoins as of June 2022. Tesla, on the other hand, sold 75% of its 42,000 bitcoin holdings in the second quarter of this year. Companies holding bitcoin offer an indirect route to holding bitcoin within the confines of a wider commercial enterprise and limited risk exposure.
Alternatively, some companies provide Bitcoin-related services, such as payment providers like Block, PayPal, and more. You can also invest in bitcoin mining companies like Riot Blockchain and Marathon Digital Holdings.
With companies that offer other services than holding bitcoin, you also have to evaluate their products and overall sector performance. The stock's performance will be affected by several factors that have nothing to do with the price of bitcoin. So keep that in mind when adding Bitcoin stocks to your portfolio.
FAQs
How Can I Invest in Bitcoins Without Bitcoin?
You can choose between exchange-traded financial products that track the price of bitcoin (BTC), such as Bitcoin ETFs, Bitcoin ETPs, and Bitcoin ETNs, or derivatives that allow you to speculate on the price of bitcoin without actually holding the underlying asset. Alternatively, you could also buy shares in a Bitcoin trust or in publicly traded Bitcoin companies.
How Do I Make Money With Bitcoin Every Day?
While buying and HODLing bitcoin is arguably the safest (and potentially also most financially rewarding) way to invest in bitcoin, there are ways you can make money with bitcoin on a daily basis. Your possible options include bitcoin mining and bitcoin lending. While both of these options require an upfront investment, they typically pay out bitcoin every day.
Is It Too Late to Invest in Bitcoin?
Bitcoin still has a lot of upside price potential, given that it is still in an early development stage and nowhere near its adoption potential. While no one can say for certain what price the digital currency will reach, many experts believe that anything from $100,000 to $1,000,000 is possible.