IMF and World Bank to Study Crypto with Native Token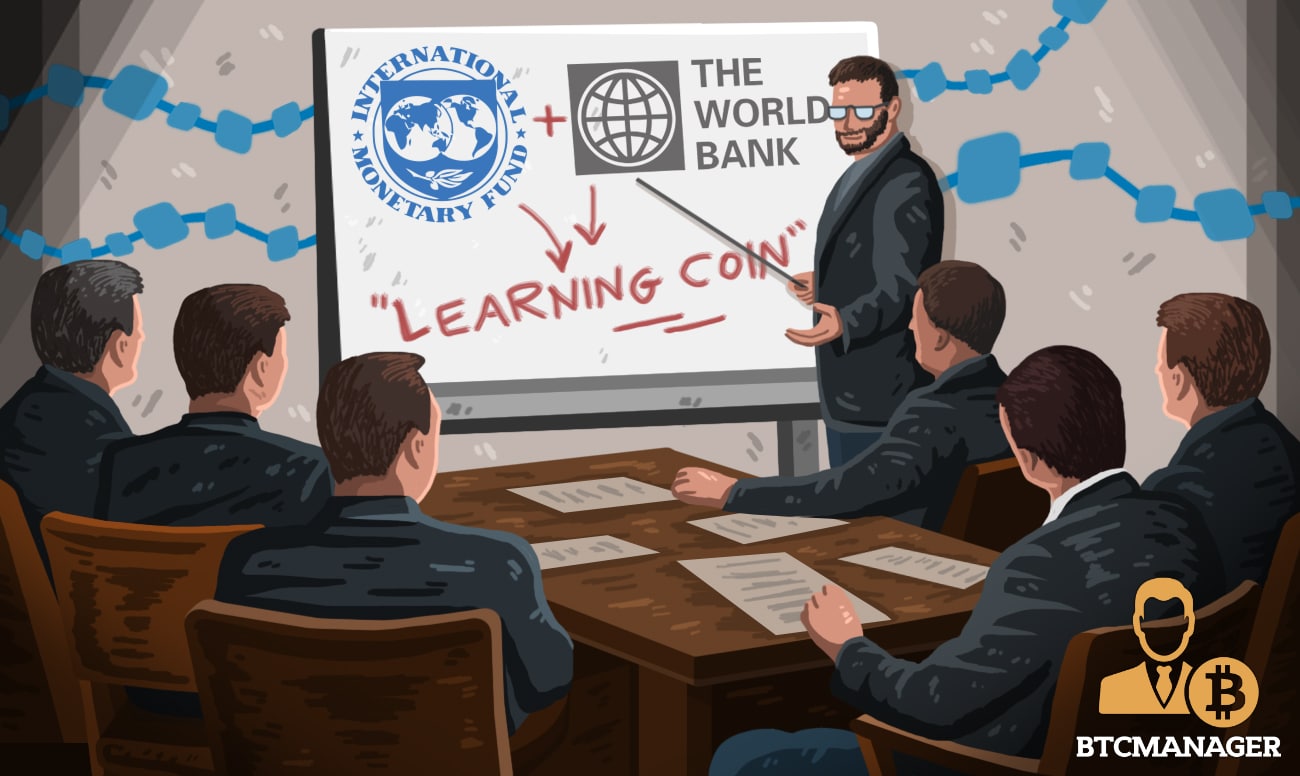 The International Monetary Fund (IMF) and the World Bank are working to close the knowledge gap that exists regarding blockchain in the financial world by creating their own quasi-cryptocurrency called the Learning Coin, announced April 13, 2019.
Private Coins
Since crypto has been successfully infiltrating the global financial markets, many world powers have been forced to give it its due attention and one of these is the International Monetary Fund (IMF).
Despite having previously warned that cryptocurrencies posed a vulnerability to the financial market, they seem to have come around since then. As such, it was announced on April 13, 2019, that the IMF and the World Bank have teamed up to explore the potential of crypto in a very hands-on manner. 
The IMF is not the only large body that has previously criticized crypto as a European Central Bank executive called bitcoin an evil spawn of the financial crisis in 2018.
The new token is called Learning Coin and as the name implies, it exists not for trading purposes but rather for the purpose of studying and understanding more about blockchain and crypto.
As such, the token will not be commercially available but instead will be used by the IMF and World Bank. Employees of the two organizations will be incentivized and rewarded for educating themselves about blockchain and crypto through the use of the Learning Coin.
The coin, however, doesn't actually have any monetary value and its ultimate goal is to fill the "knowledge gap" that exists between world powers who are better recognizing the need to stay up to date.
"The development of crypto-assets and distributed ledger technology is evolving rapidly, as is the amount of information (both neutral and vested) surrounding it. This is forcing central banks, regulators and financial institutions to recognize a growing knowledge gap between the legislators, policymakers, economists and the technology," a statement said.  
Mind the Gap
Two very telling points can be drawn from the announcement of Learning Coin.
First, the fact that the IMF and World Bank are acknowledging that a knowledge gap exists shows that there is still a long way to go with blockchain education and sensitizing both individuals and organizations to the inner workings of crypto.
Also, it is encouraging that the IMF and World Bank are electing to learn about blockchain in a practical manner by creating their own quasi-crypto rather than working merely with theories.