Is Bitcoin Legal or Illegal? A Guide to Bitcoin Legality Across the Globe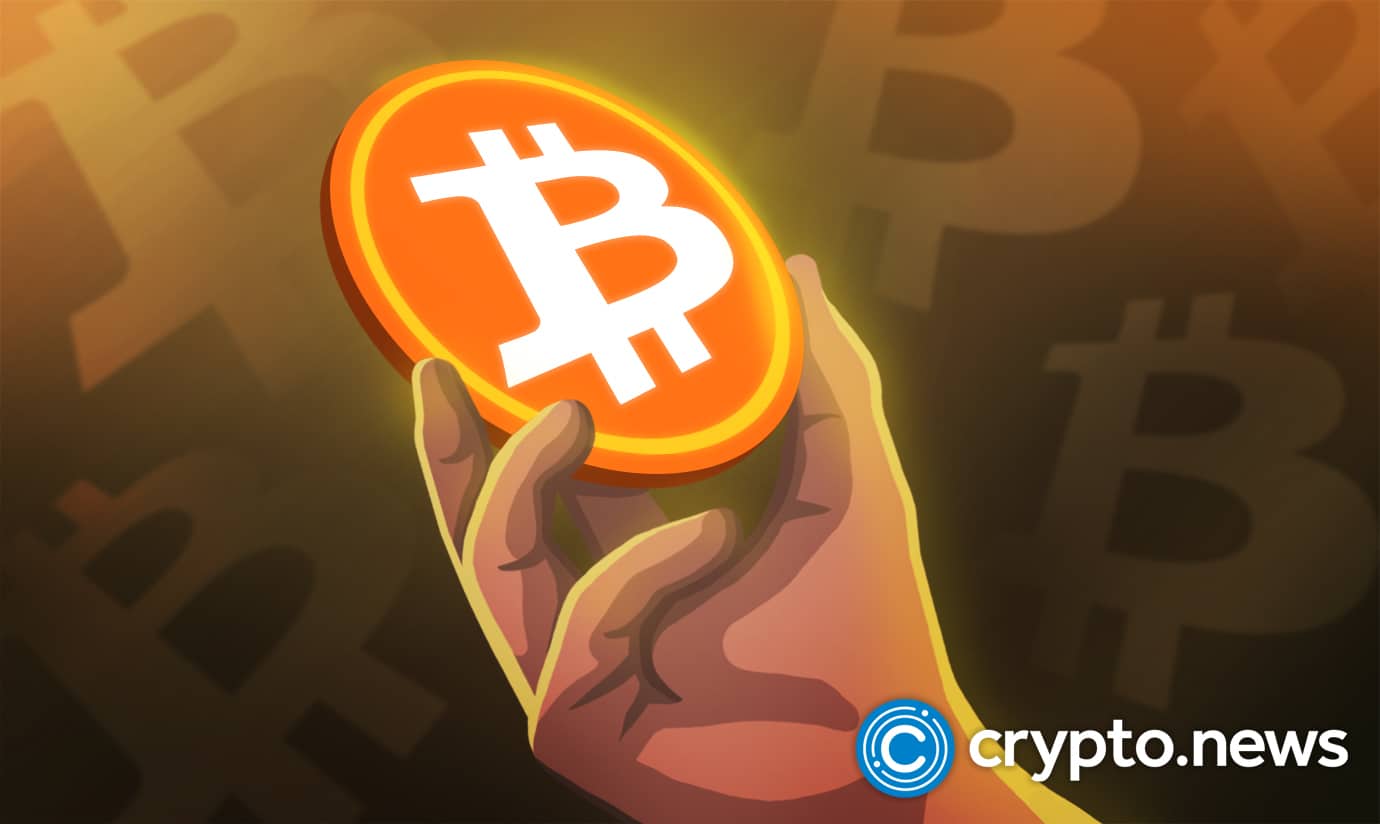 Since its inception, Bitcoin's value has continued to soar despite (or maybe because of) a lack of a clear regulatory framework for the most part of its existence. In this guide, we take a look at whether Bitcoin is legal or illegal, why it's not legal in all countries, and which in countries Bitcoin is legal. Read on to find out more!
Why Is Bitcoin Not Legal in All Countries? After All, it's Just Money! 
The legality of Bitcoin has been a controversial topic for many years. Although Bitcoin is not officially legal in all countries, it doesn't mean that the cryptocurrency is illegal either.
One of the main reasons why Bitcoin hasn't been officially legalized in most countries also stems from the fact that in its initial years, it was used for illegal activities on the dark web due to its perceived anonymity. The Silk Road is an example of a well-known online black market on the dark web until it was shut down in 2013 by the FBI.
Secondly, Bitcoin is a decentralized currency that isn't controlled by any centralized authority. This means that no government authority has control over it. Most countries are therefore wary about it as users can bypass the imposed controls by the government, thus undermining it. In addition, some countries also worry that Bitcoin can destabilize the existing financial infrastructure.
Thirdly, there are largely no clear Bitcoin laws that protect consumers and merchants, which leaves its use to the discretion of the involved parties. This, despite the fact that the World Economic Forum has called for countries to collaborate to design regulatory frameworks and custom-make standards for digital assets to avoid regulatory arbitrage. In fact, this is one of the main reason why – although many people view Bitcoin as money – the digital currency is yet to be accepted as a legal tender at a global scale. The lack of regulations on Bitcoin has created a gap that has left most countries to either take a wait-and-see approach or decide on their own modus operandi.
While there is a handful countries that have completely outlawed Bitcoin, it doesn't mean that the remaining countries that haven't taken a stand consider it a legal tender. To date, two countries – El Salvador and the Central African Republic (CAR) – have accepted Bitcoin as a legal tender.
Crypto is money – let`s use it!
You can use CryptoWallet to buy, sell, and trade crypto.
Sign up today
While CAR is now accepting Bitcoin as a legal tender and has even developing its own digital currency known as Sango Coin, other African countries like Nigeria and South Africa are in the process of establishing crypto regulations that will suffice in their jurisdictions with the former having taken it a step further and launched its own central bank digital currency (CBDC), while the latter is piloting its own. Albeit the progress that Nigeria is making, its regulators are largely Bitcoin unfriendly due to its potential to interfere with the stability of the naira (NGN).
Outside the African continent, however, the action is different as larger institutions like the European Commission are working to regulate digital assets. Whether these regulations will be beneficial and well thought through, however, is a different topic entirely.
Below, let's take a look at the legal status of Bitcoin in various countries.
Is Bitcoin Legal in the United States?
Yes, Bitcoin is legal in the United States.
There has never been a time when buying, selling, and holding bitcoin was considered illegal in the country. However, the US has stricter tax laws, and crypto exchanges operating in the country are required to follow more stringent rules than most in any other part of the world.
Although bitcoin is considered legal in the US, applicable laws and policies vary based on the state one lives in. Some states are more advanced than others when it comes to matters of cryptocurrencies. For instance, back in 2015, the state of New York launched the controversial BitLicense that allowed Bitcoin companies to operate in the country. The requirements were, however, quite burdensome for the Bitcoin companies.
As of March 2022, Florida required anyone operating cryptocurrencies to get a license as it considered them a money transmitter. Texas and Wyoming, on the other hand, have unveiled regulations that are termed accommodating for Bitcoin companies, which have helped lure in businesses.
Despite the efforts at the state level, there hasn't been a comprehensive regulatory framework that has been established for all states despite there being several agencies such as the Commodities and Futures Trading (CFTC), Office of the Comptroller of the Currency (OCC) and the Securities Exchange Commission (SEC) that have been contending to regulate the growing digital asset industry.
Is Bitcoin Legal in the United Kingdom?
Yes, Bitcoin is legal in the United Kingdom.
In fact, the courts in the UK labeled Bitcoin as property. Citizens are able to buy and sell digital currencies as they deem fit as long as they pay the related taxes.
Although the Financial Conduct Authority (FCA) regulates exchanges operating in the country and require them to be registered. Additionally, the FCA banned crypto companies from providing crypto derivatives like exchange-traded notes to retail customers.
Is Bitcoin Legal in Europe?
Being a continent, Europe is made up of several countries. And so, while Bitcoin is legal in the European Union, each individual-member state has its own set of cryptocurrency regulations.
However, the European Commission even suggested a set of laws and rules to regulate both crypto businesses and digital assets. The bill titled Markets in Crypto-Assets (MiCA), if approved, will seek to establish a comprehensive regulatory framework for all 27 member countries and will govern crypto issuers, service providers, and users.
Is Bitcoin Legal in China?
No, Bitcoin and other cryptocurrencies are not legal in China.
In fact, China is among the countries that have banned Bitcoin. This means citizens are not allowed to trade or transact using cryptocurrencies. The country also went ahead to shut down all mining facilities that had been established in the country.
Is Bitcoin Legal in South Korea?
Yes. Bitcoin and other virtual currencies are legal for citizens to buy, own, and sell.
In 2021, the South Korean national assembly passed a bill that would allow the country to tax digital asset transactions. However, the bill will come into effect in 2023. Crypto service providers are allowed to operate in the country as long as they partner with a local bank, register and get a license from the Korean financial regulator as well as comply with anti-money laundering and know-your-customer (KYC) rules.
In What Countries Is Bitcoin Banned? 
When China officially banned cryptocurrencies (again) in 2021, the country made big headlines on major publications and TV networks. However, China isn't the only country that has banned Bitcoin.
In Africa, Algeria, Egypt, Morocco, and Tunisia have placed a complete ban on all cryptocurrencies. In Asia, Bangladesh, China, Iraq, Oman, and Qatar have all banned cryptocurrencies as well.
While all countries might not have banned cryptocurrencies, certain countries have placed an implicit ban on them. A report published by the Law Library Congress in November of last year, established that 42 other counties had placed an implicit ban on virtual currencies by prohibiting crypto exchanges to operate in the country or restricting banks from facilitating cryptocurrency transactions.
FAQs
What is Bitcoin?
Bitcoin was the first ever decentralized digital currency based on the Proof of Work (PoW) mechanism that solved the double-spending issue that prior version of electronic money faced. Today, bitcoin has estalblished itself as an investment asset, a store of value, an online payments tool (thanks to the Lightning Network), and as a remittance rail.
Who Created Bitcoin?
Bitcoin was created by a group of people or a person identified as Satoshi Nakamoto in 2008. In January 2009, the Bitcoin network launched and Satoshi sent the first bitcoin transaction to renowed cypherpunk, Hal Finney.
What can I Use Bitcoin For?
Most people use bitcoin as a store of value. In addition, investors can use bitcoin as a hedge against inflation, the purchase of goods and services, trading, and cross-border remittances.