Top Cryptocurrency Wallets of 2020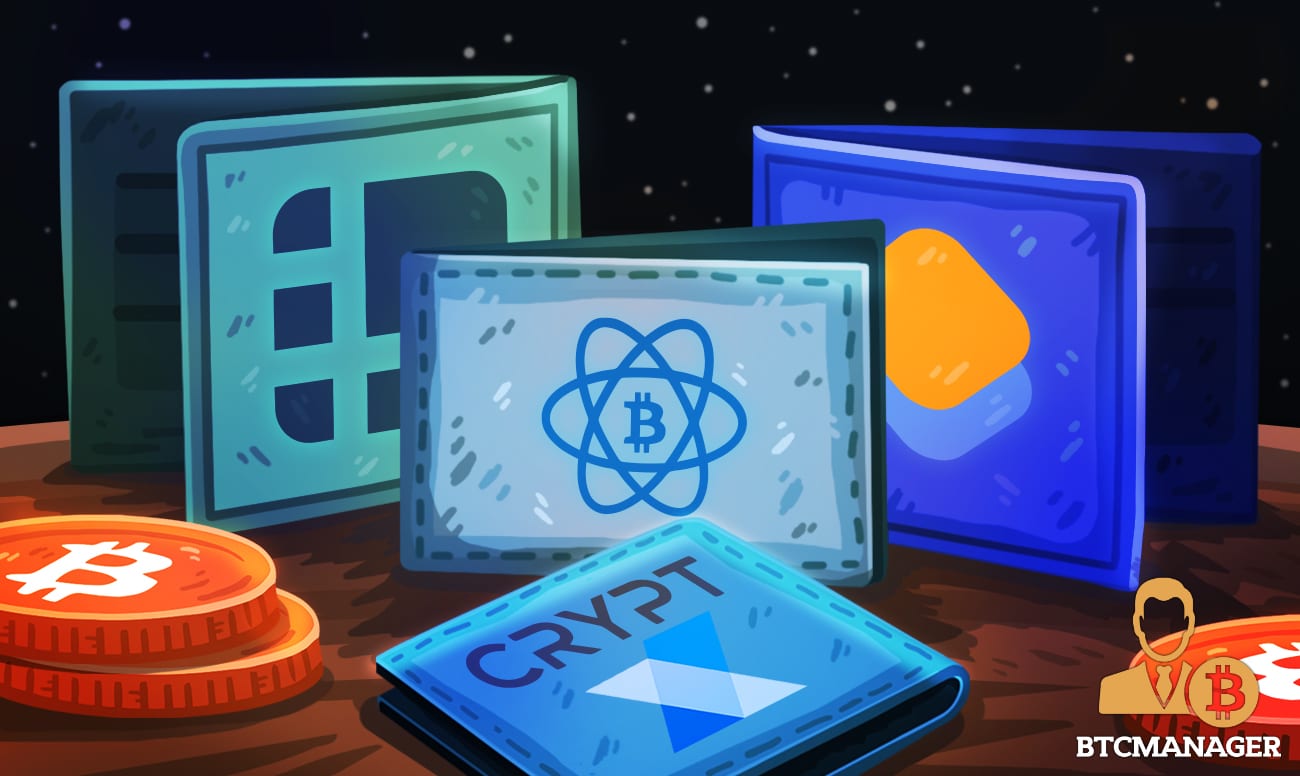 One of the major points of contention when entering the cryptocurrency industry either as a trader or a HODLer is the security of digital assets. Many investors are on the fence when it comes to participating in this budding industry just because of the infamous incidents of hacks and cyber-attacks on crypto exchange platforms that have swindled investors to the tune of millions of dollars. As a measure to safeguard their investments, seasoned investors store their digital assets only on the most trusted and reputable crypto wallets.
In this article, we look at five of the most trustworthy and secure crypto wallets in the market today – Quppy, CryptX, Ledger, Bitamp, and Electrum.
Differentiation Between Hot Wallets and Cold Wallets
Before we delve deeper into the aforementioned cryptocurrency wallets, it's important to know about the different kinds of cryptocurrency wallets.
Primarily, cryptocurrency wallets can be divided between hot wallets and cold wallets.
What Are Hot Wallets?
Hot wallets, as the name suggests, are digital wallets that are connected to the Internet. Due to their online nature, hot wallets enable rapid access to digital assets. There is no dearth of secure hot wallets in the industry, with some of the most popular of them being MyCelium, Bread, Edge, Bitamp, and Electrum, among others.
Hot Wallets are optimal for those who require 'on-the-go' access to their digital assets for quick trades. As the price movement in the cryptocurrency industry is notoriously volatile, having or not having quick access to crypto investments can make or break the game for investors. Therefore, if you're a trader or even just want to HODL cryptocurrencies for the long-term, you can bet your money on hot wallets. Investors can add an extra layer of security to their wallets by enabling PIN password and two-factor authorization.
What Are Cold Wallets?
As the name might suggest, cold wallets are 'cold' in the sense that they're disconnected from the Internet. Cold wallets from companies such as Ledger and Trezor are becoming increasingly popular among novice and veteran investors alike courtesy of their unparalleled security.
However, due to their offline nature, they might not be the ideal choice for investors who are actively trading cryptocurrencies to make profits. Despite that, the stellar security provided by cold wallets makes them an ideal choice for those who want to store large amounts of crypto assets for the long-term.
Some of the Top Cryptocurrency Wallets
Quppy

A top multi-utility wallet, Quppy describes itself as "a unique digital financial solution for managing crypto and fiat assets for both individuals and legal entities."
Long story short, Quppy is a decentralized multi-currency wallet that offers a wide array of utilities to its users such as an integrated own crypto-fiat exchange, prepaid bank cards, service for accepting crypto payments with 0 fees, offering private and business IBAN accounts, P2P lending service, virtual banking, and much more.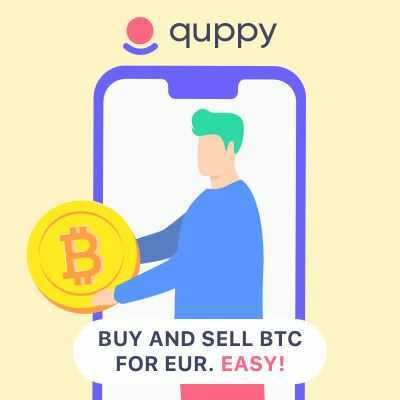 Quppy has apps on both major platforms, i.e., Android, and iOS. Using the decentralized Quppy wallet, individual users can enjoy a plethora of services such as instant account opening in euro and British pounds, fast and convenient KYC/AML procedure, mobile phone top-up, and much more.
For businesses, they can open IBAN accounts in an EU bank within 2-3 days, enjoy 24*7 multi-language customer support, tap the API of an exchange service, and acquire solutions for payments in traditional and/or cryptocurrencies.
With an intention to build an all-in-one financial super app, Quppy gives utmost importance to its security. In addition, Quppy is now including account top-up from any bank card. In fact, the platform's own prepaid cards are poised to be released sometime soon. Interested individuals can choose to pre-order their Quppy cards from here.
With an intuitive and simple user-interface, Quppy offers a delightful digital wallet experience to its group of rapidly expanding number of users. Quppy differs from the vast majority of other digital wallets in that it supports both fiat and digital currencies. 
According to Quppy's official website, the company's long-term aim is to "build a complete neobank based on a single application that brings together all the necessary financial and investment services."
With the cryptocurrency market getting increasingly crowded, over time, it has become a difficult task to separate noise from the substance. In that regard, Quppy works as the perfect gateway for anyone considering entering the exciting digital assets industry. To learn more about this multi-utility wallet, check out quppy.com. 
CryptX
Dubbed the "Swiss Bank for Digital Coins," CryptX is a leading cryptocurrency wallet that offers its users enterprise custodial services with institutional-grade security. It is fast and easy to onboard.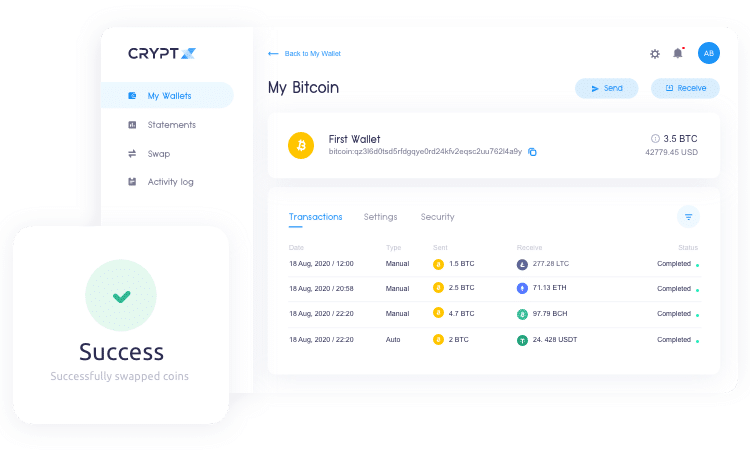 (Source: CryptX)
With an intuitive and sleek user-interface, CryptX provides the simplest and most convenient way of sending, receiving, and managing crypto assets at minimal fees. The wallet secures users' private keys in the impenetrable Swiss bank-grade Hardware Security Modules (HSM) that are developed, manufactured, and programmed in Switzerland. This, in essence, means that CryptX users can rest assured that no one is gaining unauthorized access to their private keys.
CryptX cryptocurrency wallet supports a wide array of digital assets and regularly introduces support for new ones, thereby eliminating the need for individuals to maintain multiple crypto wallets.

At present, CryptX can be used to manage more than 100 cryptocurrencies including top digital assets such as Bitcoin (BTC), Ether (ETH), Litecoin (LTC), Tether (USDT), and Chainlink (LINK), among several others. CryptX also supports other crypto-specific events such as forks, and token airdrops so that users do not have to shuffle and move their digital assets to other wallets.
All secure information related to accessing the cryptocurrencies supported by CryptX are stored in Swiss HSM devices which can be managed through the wallet's secure APIs via Two-Factor Authentication. In addition, CryptX also leverages several other robust security mechanisms such as wallet freezing, and address whitelisting.
CryptX provides its users with cutting-edge trading features.
For instance, consider the CryptX Auto Swap functionality that automatically swaps BTC, ETH, BCH, LTC, and USDT within the user's wallet to eliminate exchange rate risk involved in cryptocurrency operations. In simpler terms, the Auto Swap feature ensures that users do not lose their investments on volatility. Users can tap this feature to safeguard their digital assets from undesirable price swings.
Last but not the least, CryptX is cognizant of how big a pain enormous transaction fees can be for users. In that regard, CryptX offers SegWit, transaction batching, and other fee management tools to ensure its users have minimal exposure to unnecessary expenses.
Interested individuals can book a CryptX wallet Demo on their official website here.
Ledger
Ledger is a leading hardware or cold wallet firm based out of France. Ledger's two flagship products – Ledger Nano S and Ledger Nano X, are often considered the industry-benchmark for hardware wallets because of their robust and cutting-edge security mechanism.
Ledger Nano S supports a swathe of cryptocurrencies, including some of the most popular digital assets, such as Bitcoin (BTC), Ether (ETH), XRP, Litecoin (LTC), and Bitcoin Cash (BCH), among others.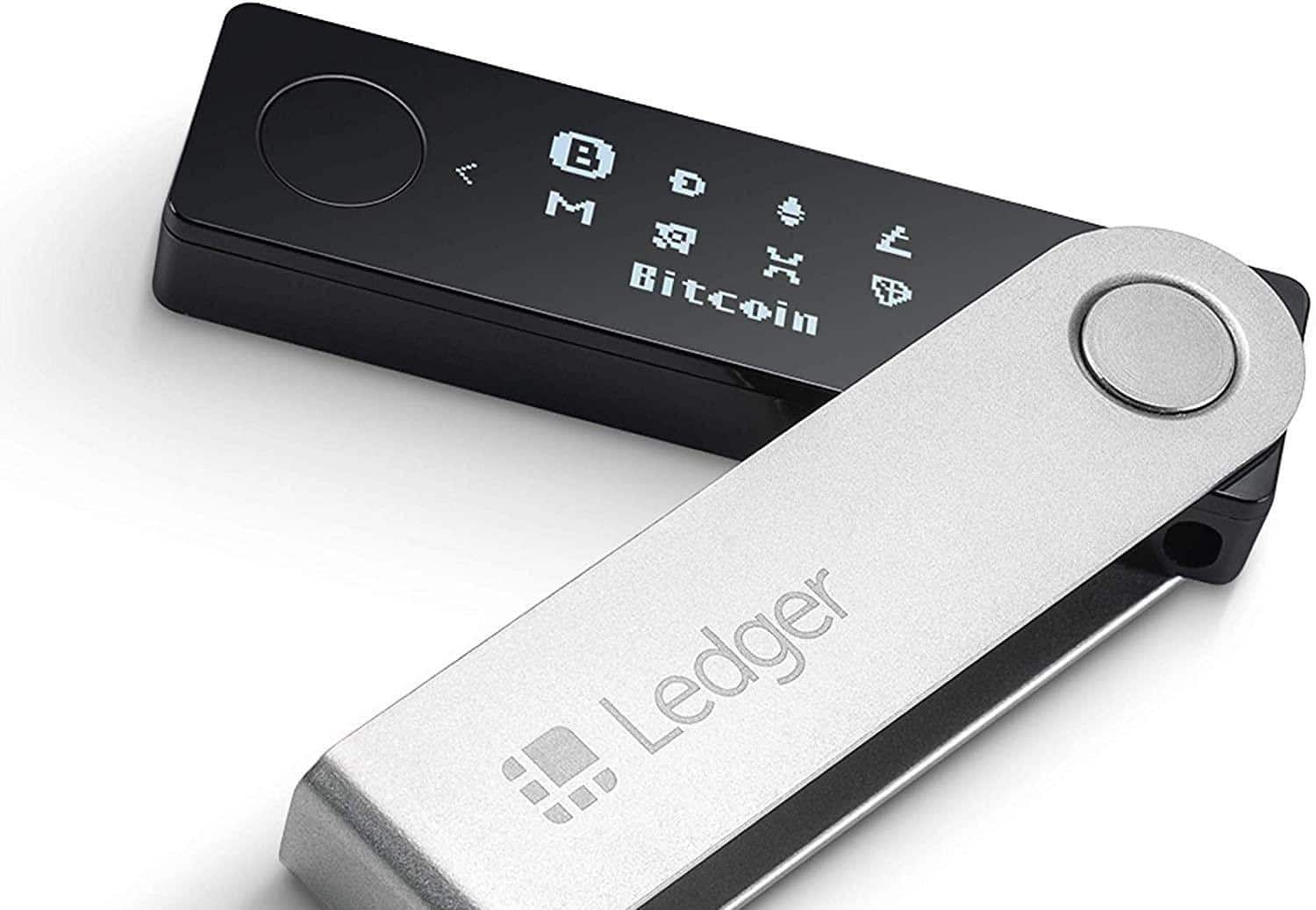 (Source: Amazon)
Further, despite being a hardware wallet, it's not necessary for users to keep their Ledger online if they want to receive any cryptocurrency. The user can simply share their relevant wallet address and check later if the Ledger Live app whether they've received their assets.
Bitamp
A leading Bitcoin (BTC) wallet, Bitamp is a trusted name in the cryptocurrency wallet space. Bitamp is an open-source, client-side, Bitcoin wallet that enables users to seamlessly send and receive the premier cryptocurrency from anywhere in the world.
The wallet keeps user privacy at its core and requires no user information at all. Users are not required to share their email addresses or any other personal information to enjoy the benefits of this free Bitcoin wallet. Bitmain strives to preserve user's anonymity and, in that regard, never stores the seed phrase, private key, IP address, or user browser details.
What's more, Bitamp can also be accessed through a VPN or TOR browser.


(Source: Bitamp)
Bitamp enables users to make lightning-fast Bitcoin transactions. Bitamp believes in providing users the liberty to make transactions from anywhere in the world at the fastest speeds. Staying true to the ethos of Bitcoin, making transactions through Bitamp wallet takes minimal time compared to transactions made through traditional banks. In addition,
Bitamp works without any borders in that it users to send Bitcoin to any recipient in the world without any restrictions at costs that are not even a fraction of the fees charged by banks.
Finally, Bitamp believes in the notion of giving complete control of financial assets to their owners. With Bitamp, users can rest assured about the security of their Bitcoin holdings as they get complete control over their assets. This way, they need not worry about exchange hacks and cyberattacks pulled by criminals aimed toward stealing crypto assets. With
Bitamp, users need not worry about losing their data to third parties who have time and again failed to live up to expectations. Bitamp helps users self-custody their Bitcoin in a secure manner.
As an icing on the cake, Bitamp also allows its users to integrate famous hardware wallets such as Ledger, and Trezor.
Electrum

One of the oldest digital wallets in the industry, Electrum has successfully maintained its reputation throughout the years.
Electrum is a desktop Bitcoin wallet compatible with various operating platforms such as Windows, Mac, and Linux. Because it's an open-source wallet, Electrum has continually undergone important additions from the best programmers and security enthusiasts in the crypto space. The continual refinement has cemented Electrum as one of the most respected Bitcoin wallets in existence today. Just like Bitamp, Electrum can also be integrated with several leading hardware wallets including Ledger, Trezor, and others.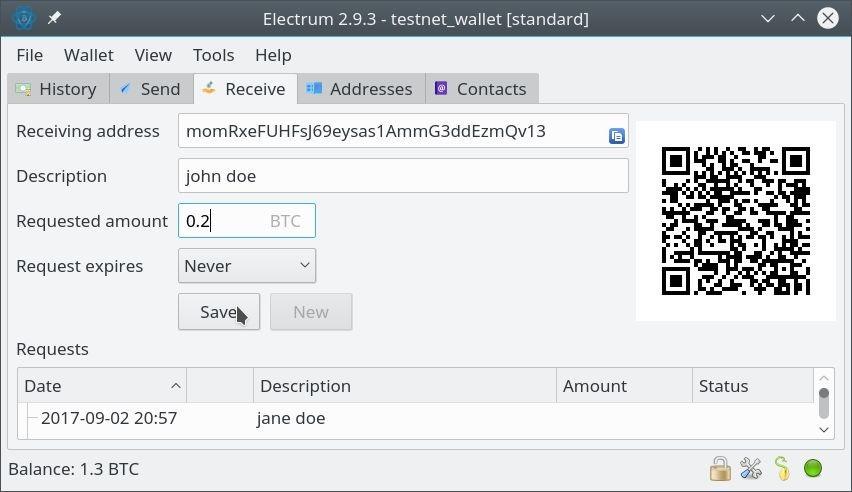 (Source: Bitcoinelectrum)
However, unlike Ledger, Electrum is a Bitcoin-only wallet. On a plus side, however, Electrum offers the possibility of creating multi-sig wallets.
Final Remarks
Choosing the right kind of cryptocurrency wallet largely depends on the use. If you're an active trader and want to capitalize on the price movements of cryptocurrencies to make small and healthy profits without compromising on the security of your assets, hot wallets such as Bitamp could be the way to go.
Similarly, long-term HODLers typically tend to stick to hardware wallets such as Ledger due to their offline nature. People who have been in the cryptocurrency space since its initial days would prefer Electrum due to its rich and long history in the industry. Also, possible Dogecoin Wallet.
All in all, it goes without saying that every crypto investor must have at least one secure digital wallet. Always remember, not your keys, not your Bitcoin.