Wharton Collaborates with Coursera to Offer Fintech and DLT Courses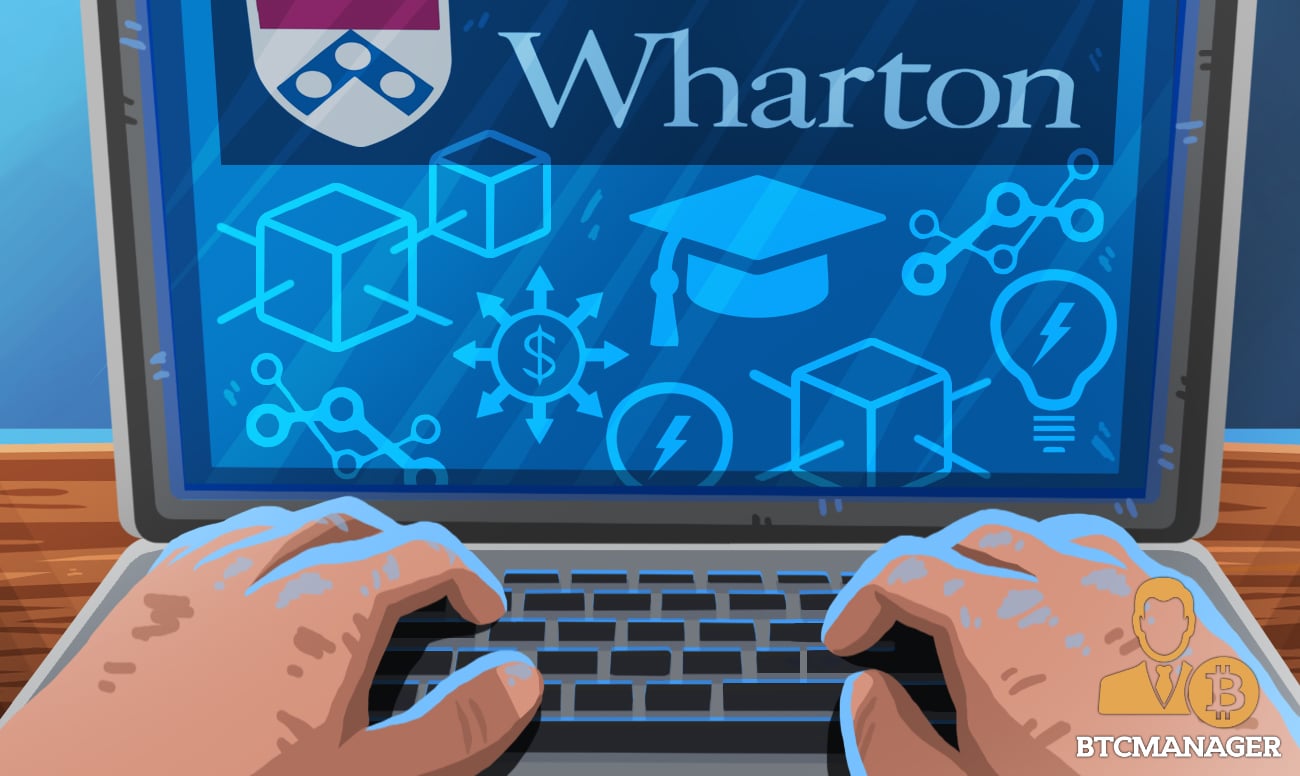 The Wharton School of the University of Pennsylvania, the world's first collegiate business school, has joined forces with Coursera to launch a new online program dubbed "Fintech: Foundations and Applications of Financial Technologies," to equip students with the essential skills they need to function in the rapidly changing business ecosystem ruled by blockchain technology and cryptocurrency, according to a press release on May 31, 2019.
Wharton Unveils Crypto and Blockchain Courses
As stated in its press release, in a bid to arm its students with the expertise they need to excel in the ever-evolving business landscape, the Wharton School of the University of Pennsylvania, a 138-year-old business school, is set to launch a new online program called "Fintech: Foundations and Applications of Financial Technologies."
Reportedly, the four-course online fintech program will be available on Coursera, a leading online learning platform founded by renowned Stanford University professors, Andrew Ng, and Daphne Koller.
The Courses
The courses to be covered include payments, cryptocurrency, and blockchain technology, lending, crowdfunding, modern investing and insurtech.
Per the team, each course will feature lectures and case studies from highly reputed professors including Chris Geczy, David Musto, Jessica Wachter, and others.
The Wharton School online fintech course will also feature speakers from leading blockchain and crypto-focused firms in the industry, including Square bitcoin payments firm, marketplace lender, CommonBond, and investment advisor, Vanguard, to mention a few.
Though the program is specially crafted for working professionals, the team has noted that the financial technology specialization is also perfect for current students, SME owners and anyone looking to gain foundational knowledge of fintech.
Commenting on the new program, faculty director David Musto, Ronald O. Perelman Professor in Finance, and faculty director of the Stevens Center for Innovation in Finance reiterated that the new program will take advantage of the vast knowledge of Wharton faculty to empower learners across the globe.
He said:
"Wharton School is committed to pioneering the future of finance. The Fintech Specialization leverages the expertise of our renowned Wharton faculty providing real-world knowledge to the benefit of learners around the world."
The Wharton School claims to have more than 235 top professors, 5,000 undergraduate, MBA, executive MBA, and doctoral students, with 18,000 professionals from across the world advancing their careers each year via its comprehensive online programs.
With the growing popularity of cryptocurrency and its underlying distributed ledger technology (DLT), leading universities and IVY league colleges are now formulating real courses focusing on these new technologies.
Earlier in May 2019, BTCManager informed that Rutgers Business School had started offering blockchain courses at its Livingston campus.