What are AI crypto coins?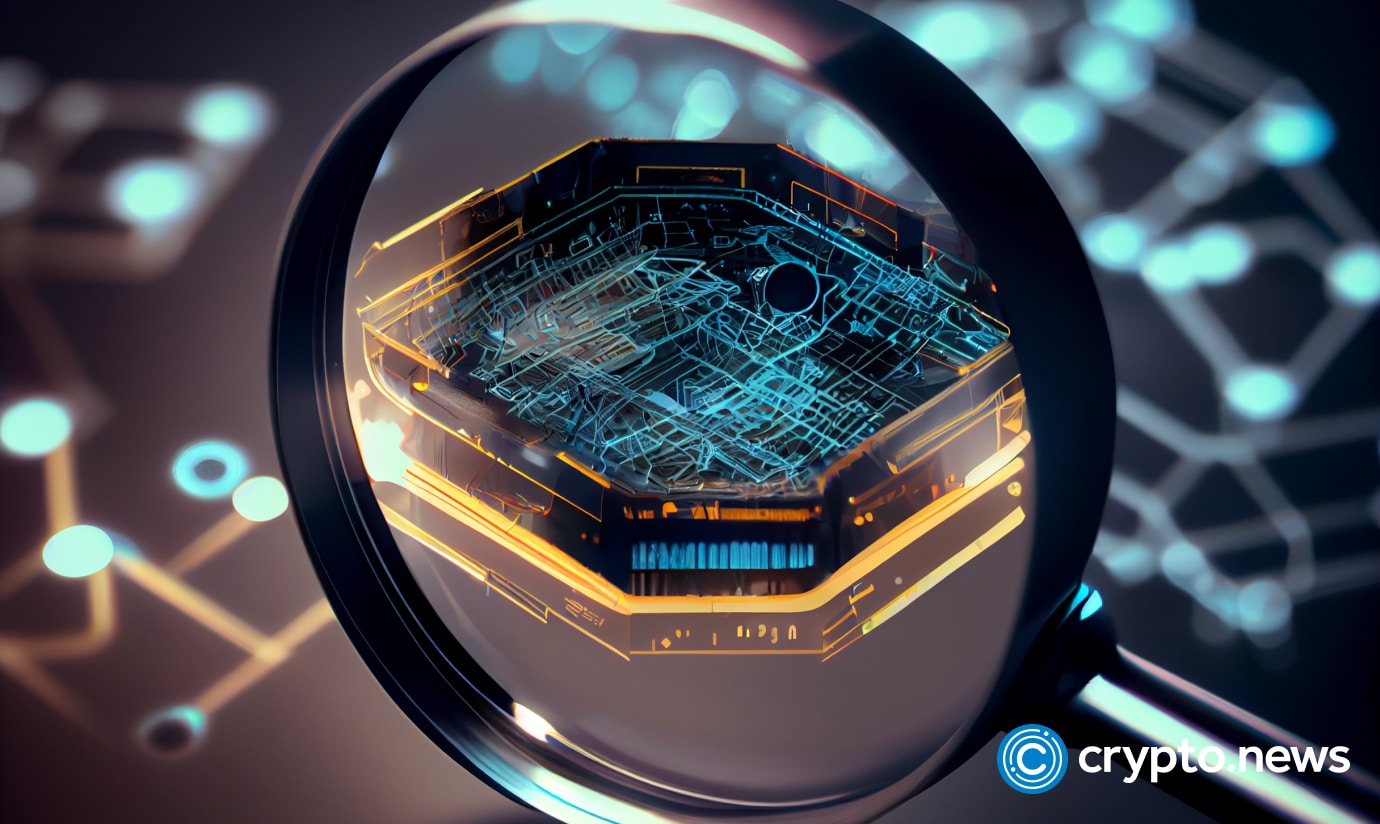 AI crypto coins use artificial intelligence for operations, promising improved risk management, emotion-free decision-making, and non-stop trading. Yet, they are susceptible to security vulnerabilities, technical glitches, and price fluctuations.
Artificial intelligence (AI) is transforming industries across the board, and the cryptocurrency market is no exception. AI coins, also known as AI crypto coins or tokens, aim to bring the power of artificial intelligence to the world of digital currencies. But what exactly are AI cryptocurrencies, and how do they work?
AI coins are tokens that leverage artificial intelligence technology for their operations — from establishing a platform for AI researchers to using AI to make market predictions and trades.
We will focus on the latter category in the first part of this article before citing alternative use cases found by some specific tokens.
How do AI cryptocurrencies work?
Crypto coins utilizing artificial intelligence represent a fascinating intersection of two complex and rapidly evolving technologies. Given the diversity across cryptocurrencies, there is no singular answer on how AI crypto coins function. Their operating models can differ vastly based on the problem they aim to solve and their technical infrastructure.
For example, consider an AI-based automated crypto trading system powered by predictive algorithms and machine learning. The developers might create a native token that allows holders to participate in the fund's performance by sharing profits. The tokenomics could involve programming the smart contracts to distribute a percentage of the fund's returns proportionally to all token holders.
A different AI crypto project could focus on building a decentralized AI app marketplace. This could involve a utility token that enables transactions between AI developers selling their services, companies requesting AI solutions, and regular users purchasing AI apps. The token provides a crucial role in allowing all participants to exchange value trustlessly via the blockchain.
Furthermore, a project leveraging blockchain to offer cloud-based computing resources for running artificial neural networks may have a completely different economic structure. It may — for instance — simply reward those users who provide processing power to run AI models with its tokens.
The same tokens would be paid in exchange for computing power by users looking to run their AI models. An additional strategy would be to also distribute some tokens among AI research organizations and startup in a bid to jumpstart protocol adoption.
As these examples illustrate, AI crypto coins employ varied designs based on their goals. To truly understand their mechanisms requires diving into the specifics of a project's technical whitepaper and analyzing how the token derives and accrues value within the ecosystem — if at all. The integration of AI adds an additional layer of complexity in assessing viability.
Top artificial intelligence (AI) coins
The crypto market has seen the emergence of numerous AI-powered coins and tokens, many of which have diverse applications unrelated to trading. Some of the major AI coins include:
Fetch.AI (FET) — This Ethereum-based token powers an open AI network focused on machine learning. Fetch.AI aims to develop an AI agent economy for autonomous resource management and AI service deployment. FET is down significantly from its 2021 high but still has a market cap over $170 million.
SingularityNET (AGIX) — With a market cap of around $220 million, AGIX is the native token of SingularityNET, a decentralized AI marketplace. Users can buy and sell AI services on the platform using AGIX.
Numeraire (NMR) — NMR is the token associated with the Numerai platform, which utilizes AI for hedge fund strategies and modeling competitions. Despite declines, NMR retains a market cap near $80 million.
Matrix AI Network (MAN) — MAN is the utility token for the Matrix AI Network with a market cap under $6 million. The organization is attempting to "realize the scenario imagined by the Matrix films where [the] human brain is uploaded to the internet."
DeepBrain Chain (DBC) — DBC powers DeepBrain Chain, a distributed AI computing provider for lower cost GPU-powered machine learning. It reached nearly $575 million in market cap in early 2018 but now stands at just under $7.5 million.
These AI crypto projects combine artificial intelligence, finance, machine learning, and more key technologies to create a risky and speculative investment opportunity. The risk is further exacerbated by the fact that the integration of AI and blockchain is still in early stages.
Pros of AI trading coins
Efficiency – AI can analyze data and make trades much faster than humans. This speeds up transactions.
Improved risk management – AI provides deeper insights for identifying risks and minimizing losses.
Reduced biases – Eliminating human emotion from trading minimizes irrational decisions.
Around-the-clock trading – AI systems can monitor markets and make trades 24/7 without rest.
Cons of AI trading coins
Technical glitches – Errors in data or code can lead to faulty trading decisions and losses.
Regulatory uncertainty – Lack of regulation for AI crypto trading creates risks.
Security vulnerabilities – Hacking of AI systems may enable theft or market manipulation.
Job losses – The widespread use of AI for trading could impact employment in the finance sector.
Price volatility – Like all cryptos, AI coin values can fluctuate wildly based on various factors.
Takeaway
AI crypto coins offer to crypto native investors an opportunity to invest in AI-related ventures while remaining in an ecosystem they are familiar with. However, the technology faces challenges around regulation, security, and system integrity.
Investors should carefully weigh the risks and benefits before buying in. As the technology matures, AI could become a transformative force in finance and crypto but most if not all the projects cited could ultimately fail.
FAQs
What crypto coins are related to artificial intelligence (AI)?
Some of the major cryptocurrencies leveraging artificial intelligence include SingularityNET, Fetch.AI, Numeraire, Matrix AI Network (MAN), and DeepBrain Chain. These focus on use cases like decentralized AI marketplaces, machine learning, predictive modeling, and AI computing platforms.
What is the best AI crypto coin?
There is no one best AI crypto coin, as suitability depends on your specific interests, risk tolerance, and investment goals. Some AI crypto projects have potential, but all also come with substantial risks. Conduct your own thorough research before deciding on any investment.
Where to buy AI crypto coins?
Many AI cryptocurrencies are available on popular crypto exchanges such as Coinbase, Binance, KuCoin, and Kraken. Compare fees, security, accepted payment methods, and supported assets across exchanges to find one that best fits your needs.
Are AI cryptocurrencies a good investment?
Like most cryptocurrencies, AI crypto coins tend to be highly volatile investments with significant risks. While some projects show promise in advancing AI technology, returns are never guaranteed. Only invest discretionary money you are prepared to lose.