AI-driven cryptocurrencies poised for big growth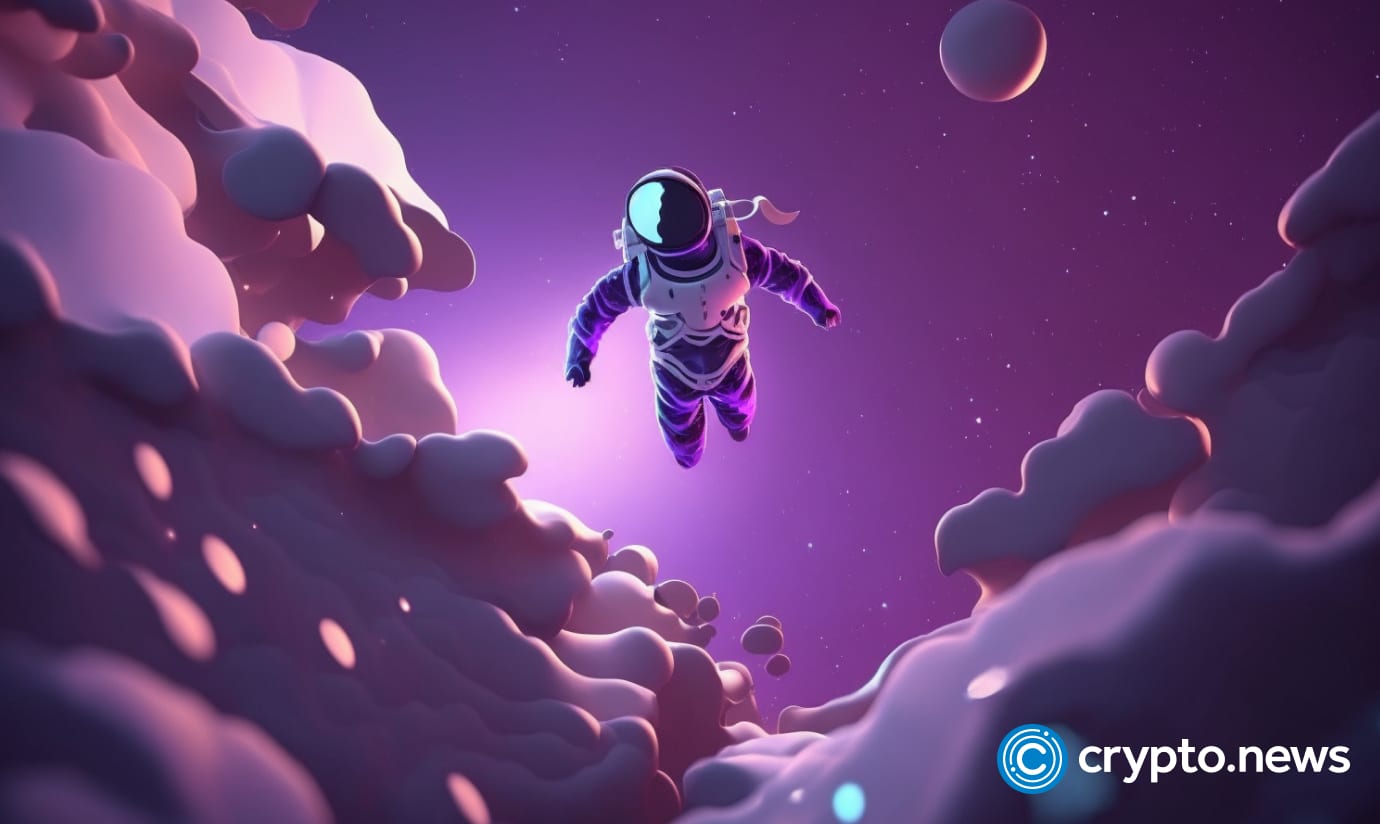 The AI and big data crypto market are enjoying a golden hour as bullish sentiment is sweeping across the industry.
Crypto and artificial intelligence (AI) – are two of the biggest buzzwords of the decade. From self-driving cars to revolutionary payment systems, these two technologies are changing how we live and interact with the world in unique ways.
But what would happen if we combined crypto and AI?
AI-powered crypto projects on a tremendous rise
Over the past 24 hours, the total market cap of AI-powered crypto projects has jumped by 25% to $4.87 billion. These impressive gains have seen three of the top hundred cryptos by market cap climb the ladder, proving just how powerful the impact of AI can be.
SingularityNET reemerges as a gigantic force
SingularityNET (AGIX) – the blockchain-driven AI marketplace – has hit the ground running, gaining a whopping 225% over the last seven days.
On Feb. 7, AGIX reached a fresh 52-week high of $0.5987 before pulling back and trading at $0.549. This surge has made AGIX's market cap soar to a dizzying $660 million.
It's worth noting that prices of the project remained stagnant since its all-time high of $1.86 on Jan. 20, 2018, before soaring again amid the current AI craze. Welcome – or welcome back – to the scene!
The Graph solidifies its position as the 'leading' AI platform
The Graph (GRT), an indexing protocol for Ethereum (ETH), has become the leading platform among the new wave of AI players, its price soaring to a 90-day high of $0.1742 on Feb. 7, registering an impressive 96% increase over the past week.
After a slight dip, the GRT price settled at $0.1717, with its market cap crossing the $1 billion benchmark and reaching an estimated $1.5 billion.
Fetch.ai finds a place in the top 100 spots
Fetch.ai (FET) recently soared to its highest price in the past year, peaking at $0.5737 on Feb. 7. The crypto asset currently sits at $0.54, with a market capitalization of $442 million.
Joining the chorus of digital assets experiencing recent bullish momentum, FET has increased over 100% within the last seven days, with a rally that looks to remain in place.
What possibilities lie ahead?
As the digital economy continues to expand, the intersection between cryptocurrency and AI is becoming one of the most fascinating fields of exploration.
Cryptocurrency, powered by blockchain technology, is a digital asset that runs on a decentralized, ledger-like system. Meanwhile, AI combines powerful technologies that use sophisticated machine learning algorithms to enable computers to make autonomous data-based decisions.
So, what possibilities emerge from here?
Well, AI could be used to analyze cryptocurrency market trends, support smarter decision-making, and provide insight into users' behaviors and investment patterns.
Moreover, AI can reduce the time it takes to assess and analyze a given asset. By relying on AI, traders can make better, faster decisions.
Soon, automated trading algorithms could also play a larger role in the cryptocurrency world – from executing trades to managing portfolios to providing more efficient ways of managing assets.
Furthermore, AI can detect fraud and other malicious activities, such as money laundering within the crypto space.
AI can also be applied to optimize mining rigs and farms, helping miners obtain the best possible performance from their hardware.
Overall, combining crypto and AI is expected to revolutionize the world of cryptocurrency, offering users more efficient and transparent services.
What are the risks?
AI has the potential to be a powerful tool in the global adoption of cryptos, but, as with any powerful tool, there are risks involved in using AI in the crypto space.
First, nefarious actors can easily manipulate AI to game the system. AI technology is designed to pull data from many different sources, making it difficult to identify possible malicious activity.
Moreover, while AI can detect and prevent cyber-attacks, a single vulnerability can be used to manipulate the data it collects and generate false positives that could ultimately damage a cryptocurrency's value.
Second, AI would need help to keep up with the fast-changing environment of the cryptocurrency market. Since its inception, the cryptocurrency market has been prone to extreme positive and negative swings, making it difficult to trust any decision based on AI.
Furthermore, the sophisticated algorithms used in AI can be prone to errors, resulting in misdirected investment decisions that can sink a cryptocurrency's price.
Finally, AI has the potential to gather a great deal of data about customers. With so much data being collected, there is a risk that this information could be exploited by criminals, leading to identity theft and other malicious activities.
Before investing in AI-driven solutions, carefully weigh the pros and cons.
The bottom line
From the increasing development of new and improved blockchain technologies to the various opportunities for financial services that can now be accessed through AI, the boundaries of what's possible with this technology have been pushed further than ever before.
It's just the beginning, as AI is an ever-evolving tool, and its implementation within the crypto space only brings more innovation and depth, transforming how we use things of all kinds.