What is Elastic (XEL) and is it a Good Investment?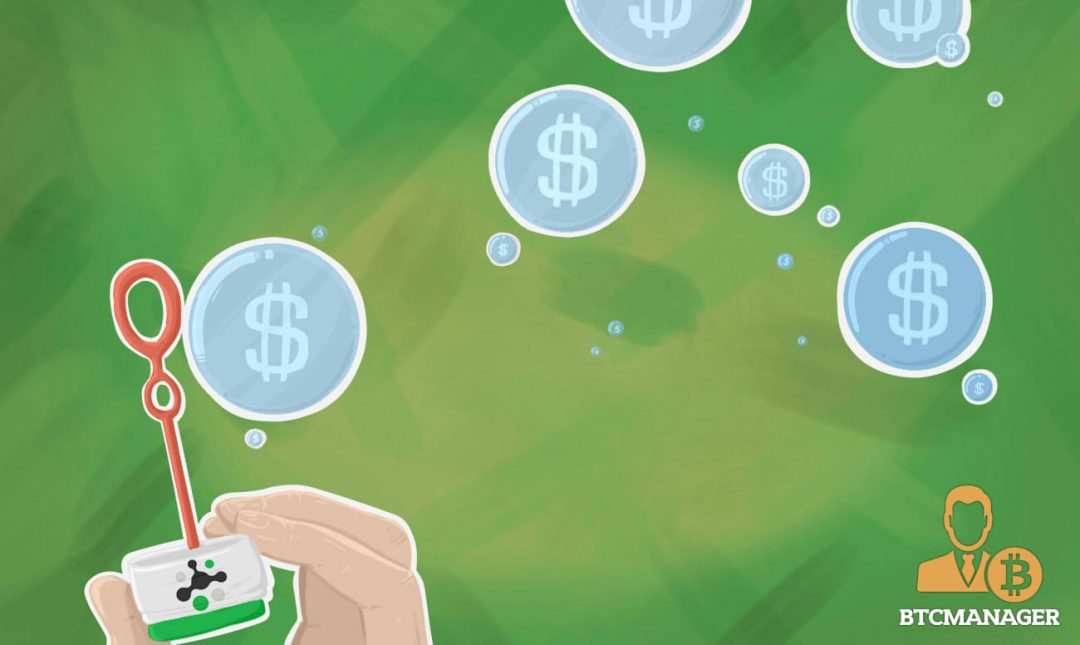 Cryptocurrency investors are truly spoilt for choice these days. Not only are there around 1,000 existing digital currencies and assets but there are also new digital tokens launching every week as the Initial Coin Offering (ICO) market is experiencing a massive boom.
To make more sense of this new asset class, BTCManager regularly highlights new cryptoassets to gauge whether or not they could potentially turn into profitable investments for its holders. In this article, you will be introduced to the Elastic Project and its native currency the elastic coin, which carries the ticker XEL.
What is the Elastic Project?
The Elastic Project is an open source project that aims to develop the first secure, trustless, decentralized, programmable supercomputer. A supercomputer is a computer that performs at or very near the highest operational rate possible for computers.
Elastic has been in development over a year and provides the infrastructure for a decentralized supercomputer that can carry out computationally heavy tasks over the Internet. The infrastructure is powered by a cryptocurrency, called elastic (XEL), which allows individuals to buy and sell computational resources. Individuals or companies who require computational resources can model their problem using the elastic programming language and broadcast it to the Elastic network together with a certain amount of elastic coin.
Elastic "miners" (node owners) can then offer their computational resources for a share of the offering elastic coins, and their reward will depend on the amount of work each miner has to contribute in relation to the other contributing miners who are participating in solving the problem. This allows individuals and companies to purchase computational power supplied by a range of GPUs and CPUs using elastic coins.
The Elastic Project ICO
Elastic held an initial coin offering in 2016 where it distributed elastic coins in exchange for what the project referred to as donations, accompanied with the disclaimer: "Please do not consider Elastic Coins (XEL) to be shares, futures, certificates, securities, bonds, treasuries, profit-sharing agreements, or anything similar. That is, do not expect any future rewards for your donation. Donating just means supporting the development of an open source project."
The ICO lasted from February 29, 2016, to August 19, 2016, and managed to raise around 710 BTC for the total supply of 100,000,000 XEL.
The Elastic Coin
The total supply of elastic coin is 100 million, and no new coins can be mined or minted. Currently, the total circulating supply is 78,054,996 coins. The cryptocurrency started trading on exchanges on June 24, 2017, and can currently be bought and sold on Bittrex and using the Heat Wallet with the former processing the lion's share of the currency's $500,000+ daily trading volume.  
Since elastic coin became tradable on exchanges, the price has started with strong volatility and peaked at $1.32 on June 24 and spiked again on June 25 to $1.20 and has since trended downwards to currently stand at around $0.32 per elastic coin.
Elastic's Big Opportunity
The big argument as to why you should look into elastic coin as an investment is that the market for supercomputers is growing at a staggering rate and creating a fully-functioning decentralized supercomputer that gains adoption by key institutions and individuals in this market could bode very profitable for the Elastic project.
According to data from Gartner.com, the worldwide revenue generated by the supercomputer market was estimated to be worth around $3.5 billion in 2016. By 2020, the market is expected to be worth $4.4 billion.
If Elastic managed to establish itself in the very competitive supercomputer market, even as a smaller player, the profit potential would be very high. If the market welcomes a decentralized supercomputer with open arms, then Elastic could turn into a mega project, provided its team manages to deliver.
Issues with the Elastic Project
However, the Elastic Project faces several issues that need to be acknowledged by potential investors.
Departure of Key Project Member and Team Changes
A leading figure in Elastic's team with the pseudonym Lannister left the project, which has led to inaccessibility of the project's ICO funds and scam accusations on the BitcoinTalk Forum to increase.
According to a blog post on the Elastic Project website, "Lannister dropped out due to health reasons, the funds collected for the project were frozen (multi-sig wallet, so Lannister was needed to sign off, but was no longer available) so the project was in deep doo-doo land. With no money and lots of development work to be done, it looked like Elastic was finished."
The post continued to state that the project leadership has since been taken up by a developer with the pseudonym Evil-Knievel "who said he'd bring the project to the stage where we had a viable product." He also managed to persuade another developer named coralreefer to continue to work on the project "for the sheer joy of it."
Together, these two unpaid individuals are working to develop the world's first decentralized supercomputer, which means they are competing with the likes of Hewlett-Packard in the overall supercomputer market as well as other well-funded projects in the cryptocurrency space who are developing similar platforms. This is something that would make any investor somewhat skeptical about whether the team can really pull this project off.  
An Experimental Non-commercial Project
Furthermore, the Elastic Project refers to itself as an experimental non-commercial project, and it specifically stated in its ICO that the funds raised were donations. While there is obviously nothing wrong with launched non-commercial projects involving cryptocurrency, from an investor's point of view that raises skepticism. If the project has no clear plan on how to grow as a business (and by all means, it is a business) and does currently not really intend to be more than just an "experimental project," then its future business success is brought into question.
Should You Invest in Elastic?
Given the nature of this project, which focuses on serving individuals, institutions and companies in need of increased computational power, this is not a cryptocurrency that screams mainstream adoption. This coin serves a specific purpose for a specific target group.
There is also ample competition in this space, which means Elastic's (unpaid) developer team needs to not only create a superior product but also have the required funds and the right people in place to market their product to succeed.
Furthermore, the developer team has decided to stay anonymous. While that may share the spirit of Satoshi, investors do not like that at all. Investors want individuals they can reach out to that can be held accountable for a project.
On top of that, the Elastic Project considers itself to be an experimental non-commercial project that "doesn't have any financial model or clear marketing plan." While the value of a project and, the value of its cryptocurrency, is determined by the marketplace and its business plan, investors will likely be hesitant to back a project that has no clear plan on how they will go about building a sustainable platform that will outpace its competitors.
The project's missing road map combined with the fact that it is run by unpaid developers who are working on it "for the sheer joy of it," will evoke skepticism from investors; it takes more to build a business than an innovative new technology. It also takes funding, which will be difficult if the team decides to remain anonymous and it takes mass user adoption. For the latter, you need a strong sales and marketing department, which the project currently does not have not does it have the funding to set one up.
None of the points mentioned above bestow much confidence in the future of elastic coin as an investment. While the project is highly interesting and it is clear how it could add massive value to its target market, it is unlikely that the wider cryptocurrency investors community will pour serious amounts into this new cryptocurrency anytime soon.