What Makes Bitcoin Go Up and Down? Here's What Drives the Price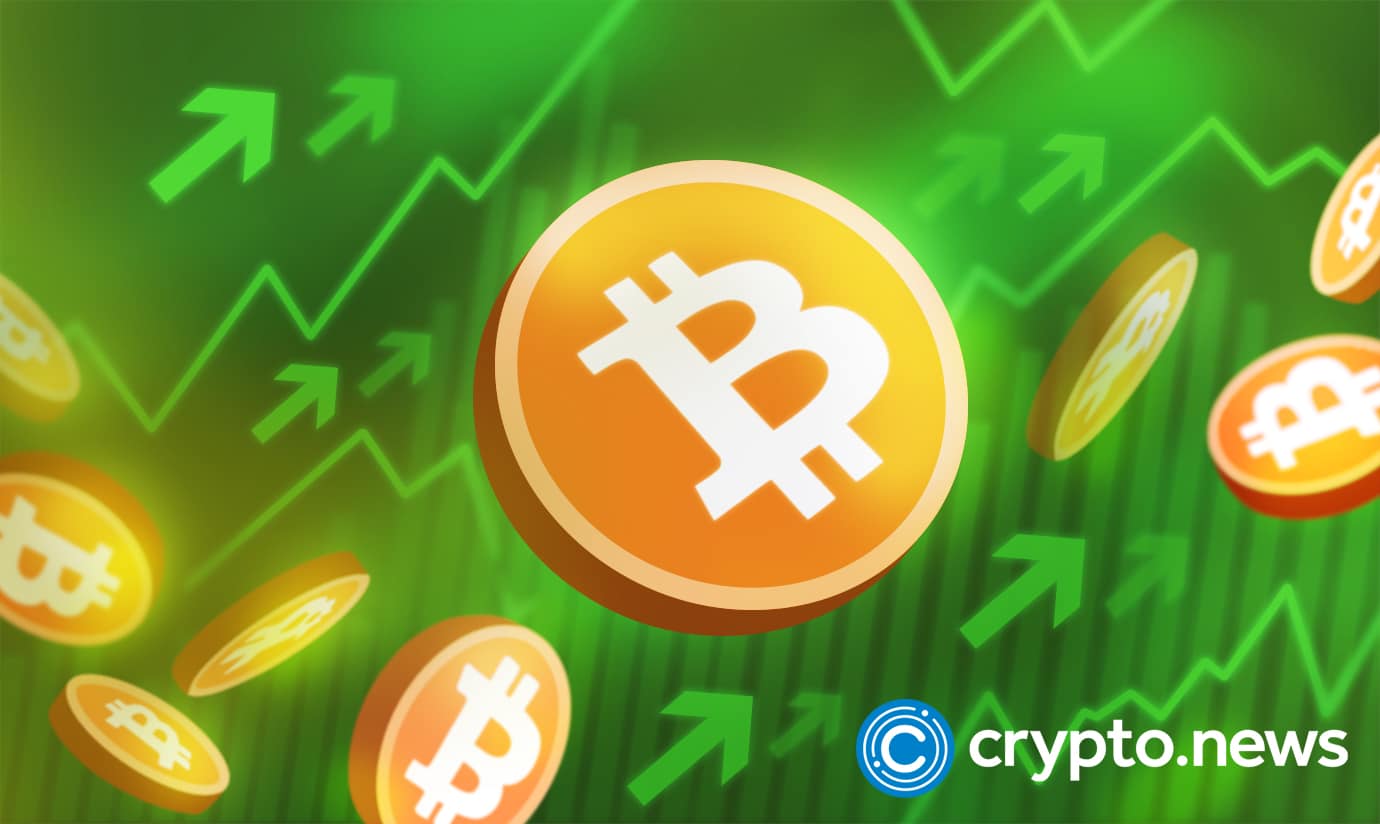 Bitcoin has emerged as one of the most important inventions of our time, enabling anyone around the globe to securely store, send, and receive money over the Internet. The immense potential of Bitcoin has attracted traders and investors who have pushed the bitcoin price to extraordinary highs but combined with periods of high volatility. Read on to learn what makes bitcoin go up and down, and why the long-term trend has been very positive.
What Makes the Value of Bitcoin Go Up? The Case for Bitcoin
To understand why the value of bitcoin can go up, we will first look at how the cryptocurrency works.
The creator(s) of Bitcoin programmed the cryptocurrency in such as way that for you to get new bitcoin coins, you would have to solve a cryptographic equation as part of the Bitcoin protocol's proof-of-work consensus mechanism. These equations are solved using computers in a process referred to as Bitcoin mining.
Once a miner finds a new block in the Bitcoin blockchain by deploying computing power to solve the cryptographic puzzles, they receive newly mined bitcoin as a reward.
So, one of the prime reasons people believe that Bitcoin's value is expected to continue to increase relates to this mining process. While the network was programmed to only allow new units of bitcoin into circulation at an increasingly difficult rate (due to bitcoin mining's difficulty adjustments), the cryptocurrency is also programmed to only consist of 21 million bitcoin in total. There will only ever be a total of 21 million bitcoin in circulation.
As a result, each time a bitcoin is mined and distributed to the network, there is less bitcoin left for other miners to access. By the time we reach the year 2140, approximately all of the bitcoin will be mined. This fact describes bitcoin's scarcity and is believed to drive up the value of bitcoin over time because of economics' simple laws of supply and demand.
As the theory goes: Should the demand for bitcoin go up while the token supply coming onto the market keeps on decreasing, bitcoin's value would go up.
Mining bitcoin becomes more difficult with time due to the network's monetary policy. Every four years, the number of coins given as a reward for solving equations is cut in half during an event known as the Bitcoin halving.
Bitcoin block reward halvings are programmed into the Bitcoin protocol and occur automatically. The consequence of these halvings is that it will get harder to mine bitcoin because the number of bitcoin available in circulation keeps on getting reduced. Again, this is seen as a factor that should push up bitcoin's value. In case you are curious: Bitcoin's next halving event is set to happen in May 2024.
Due to the mechanism described above, bitcoin can be likened to other commodities. As such, there is a cost implication in its production. In bitcoin's case, the costs of production are related to its mining process. Miners require specialized mining hardware and software to mine bitcoin. They also need a high input of energy to run the machines that solve the equation described above. As a result, mining bitcoin is a relatively expensive process, which will only become more expensive with each halving.
While these factors are the main drivers of bitcoin's value, especially in the long run, there are other factors to consider. In the current market, we see bitcoin's price fluctuate daily. These variations are brought about by other factors, which we highlight below.
What Makes Bitcoin Go Up and Down? The Price Drivers
The price of bitcoin regularly experiences periods of high market volatility, making it difficult to predict where the price of the digital currency will go in the short and medium term.
Let's take look at Bitcoin's short and medium-term market drivers.
Demand
Arguably, one of the most common drivers of the bitcoin price is the demand for the cryptocurrency. Interest comes from regular users, price investors, professional traders and investors, and institutions.
Short-term demand by individuals is often driven by how "hot" the Bitcoin market currently is. For instance, the price of a bitcoin can go up because a famous celebrity has said something positive about the cryptocurrency, thereby influencing more people to buy into bitcoin. One such scenario was when Elon Musk announced on Twitter that Tesla would start accepting bitcoin as a form of payment. This announcement helped the price of bitcoin push towards new highs.
The same can be said for institutions. When more institutions take an active interest in bitcoin, this interest is typically reflected in a rising price of bitcoin.
Market Events
Other than individual and institutional demand, the price of bitcoin is affected by events in the cryptocurrency markets.
These events may include actions by key players in the market. An example is the Mt. Gox event of 2014. During this time, a hacker used a compromised computer to transfer a large number of bitcoin to his personal wallet. The news of the hack caused the price of bitcoin to drop. The exchange was shut down shortly after, and, the bitcoin price recovered.
Moreover, in 2022, when the Terra ecosystem collapsed, causing forcing selling across the crypto market, the price of bitcoin dropped significantly as investors feared worse could come. However, the price recovered in the months to follow.
Traditional Finance
As much as Bitcoin was created as a reprieve from the effect of fiat currencies, central banks, and governments, traditional finance factors still affect the coin's price. There is no denying that the sentiments of big Wall Street players have an effect on bitcoin's price.
Further, the provision of traditional finance products like ETFs (exchange-traded funds) for the bitcoin market also affects the cryptocurrency's pricing. This is because Bitcoin ETFs give people the opportunity to invest in bitcoin through investment products without necessarily buying or holding the coin in their personal crypto wallets, allowing institutional investors to take part in the Bitcoin market.
Government Regulations
Closely related to traditional finance is government regulation.
Since bitcoin and other cryptocurrencies are relatively new additions to financial markets, there are a lot of unanswered questions surrounding their regulation. Although most governments are currently looking into how to regulate cryptocurrencies, from how to tax the coins to whether or not to allow the use of bitcoin in their countries, the state of regulation for cryptocurrency still casts some unclarity over the markets.
Undoubtedly, actions from governments have a direct effect on the price of bitcoin. An example would be the 8% drop in price when China announced that it had banned mining and the use of bitcoin in 2021.
Days of the Week
Most interestingly, weekends have a pretty strong effect on bitcoin's price.
During weekends, there are fewer bitcoin traders actively trading, resulting in occasional high volatility on weekends as liquidity is thinner.
Competition
Lastly, despite being the leading cryptocurrency by a wide margin, bitcoin faces competition from other crypto assets.
Cryptocurrencies – like ETH, BNB, and – have gained investor attention over the years. With more people using these crypto assets and services that their blockchains provide. Especially Ethereum has attracted a large number of developers and users who are excited about the platform's ability to provide an infrastructure for a wide range of applications and use cases.
The Takeaway
While the long-term trend for the price of bitcoin points towards a continued increase in price, in the short and medium term, bitcoin holders can continue to expect sharp price jumps and drops.
Keeping the digital currency's main price drivers in mind will help users, traders, and HODLers gain a better understanding of why short and medium-term price movements are happening the way they are.
FAQs
How Do You Track the Price of Bitcoin?
You can check the price of bitcoin by visiting different crypto price tracking sites, like CoinMarketCap or CoinGecko, or by checking the charts on crypto exchanges, like Binance, Coinbase, or Kraken.
What is the Highest Value Ever Reached for One Bitcoin?
The current highest recorded value of one bitcoin is $67,566.83. This was on Nov. 8, 2021.
What is Bitcoin Used for?
Bitcoin is a decentralized digital currency that you can use bitcoin to store, send, and receive money over the internet.
In addition to being used as a virtual currency for payments, bitcoin is also used for cross-border remittances, as a store of value, and as an investment,
Who Controls Bitcoin?
No one controls the Bitcoin network. Due to its decentralized nature, no single entity is able to dictate the terms of the Bitcoin protocol, thus giving power to all network participants.