What You Need to Know Before Buying Bitcoin at an ATM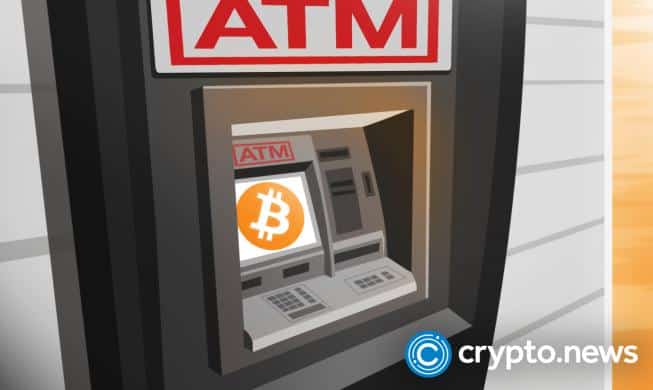 Discussions about Bitcoin no longer revolve around their credibility if eligible as a mode of online payment. Currently, talks about the flagship crypto are based on where it's permitted and where the governments do not accept it. Snippet! The world's largest cryptocurrency by market cap is accepted as legal tender in some countries and prohibited or restricted by law in certain regions like China.
Bitcoin ATMs: Convenient but Law-stricken
Controversially, the popularity of bitcoins among investors and entrepreneurs has led to the rise of a larger user base of BTC globally. This growing interest has birthed the need for Bitcoin ATMs where new users can enjoy privacy and security when conducting online transactions.
Bitcoin ATMs allow individuals to send their bitcoins directly from a computer to another person's mobile phone. They also provide instant transactions 24/7 without asking for personal data and charge meagre fees. This guide will give you an in-depth insight into everything you should know about Bitcoin ATMs.
How Do Bitcoin ATMs Work?
Bitcoin ATMs are quite different from standard bank ATMs. The role of a bank ATM is to allow customers to transfer, deposit, and withdraw cash.
A bitcoin ATM functions differently from a standard ATM. It leverages the internet to complete transfers and withdrawals. Bitcoin ATMs receive fiat and give cryptos in return, and vice versa. There are two types of Bitcoin ATMs available today;
Bidirectional machines. Those are machines supporting both selling and buying cryptos.
Unidirectional Machines. Support only one-way transactions, either buying or selling.
Immediately after you start a transfer, the ATM autonomously sends the funds to the investor's crypto wallets. Many BTMs have a Quick Response code, which, when scanned, gives details of the crypto wallet. For more efficiency, BTMs offer real-time exchange rates and minimal transaction fees.
Since the exchange rates of BTC to USD and other fiat change regularly, you should research to get BTMs with live exchange rates. Other features to consider are the fees and whether it dispenses cash.
Many created BTMs do not dispense actual cash. However, the more recent versions of BTMs release cash for investors who need them. Once initiated, the transactions take a few minutes to reflect in the wallet.
BTMs use blockchains and public keys to move the cryptos from one wallet to another. The transactions are not operated by top financial institutions but follow similar regulations from banking institutions.
Steps for Using Crypto ATM
Another vital thing you must understand about Bitcoin ATMs is how to use them. Here are a few basic steps involved in using ATM;
Sign Up for a Crypto Wallet. Before any BTC or crypto purchase, you need a wallet to store the token. Download QR codes of this wallet address to make access easier.
Locate a Bitcoin ATM. If your country has Bitcoin ATMs, you can locate them using the available guides. Most ATMs also provide a list of companies that operate them.
Create an account with the ATM operator. You need an account with an ATM operating company. Signing up will require giving some personal information.
Add your wallet information. You will get a prompt to add your wallet using either the alphanumeric key or QR code.
Add cash. You need to deposit physically and get the equivalent amount of crypto. For instance, if you add $500, you will get $500 worth of bitcoin based on the market price.
Finalise your purchase. Review every little detail, the fees, and confirm the purchase.
Bitcoin ATM Fees and Limits
As mentioned earlier, one of the main things to consider when choosing a Bitcoin ATM is the fee. In some cases, the costs could be massively high. If you live in a city with multiple ATMs, you may need to travel further to get ATMs with better charges.
The number of cryptocurrency ATMs has continued to grow since launch, with active users increasing and fees charged reducing.
It's also vital to look into the limits. Some BTMs have deposit and withdrawal limits. You need to research the limit and fees before choosing a BTM.
Is Bitcoin ATMs Safe?
The crypto space suffers from lacking trust due to security and compliance issues. So, how safe is using the Bitcoin ATMs?
Well, crypto wallets have robust encryption mechanisms involving multiple-factor authentication and strong passwords. It's nearly impossible to hack such wallets since the criminals will need to produce your actual passwords or QR codes. Viruses and malware do not threaten BTMs. BTMs complete transactions through anonymous exchanges hence offering more security.
Bitcoin ATMs are registered under the Financial Crimes Enforcement Network (FinCEN) in the USA as a money services business (MSB). BTM owners also comply with AML regulations in different countries.
What Are the Benefits of Bitcoin ATMs?
After looking keenly into Bitcoin ATMs, it's now vital to understand the benefits of working with one. Among the benefits include;
Privacy. Anonymity is one of the pros of Bitcoin ATMs; There are no KYC requirements.
Convenience. ATMs offer convenience since you don't need to sign up for crypto exchange services.
No need for a bank account-This bolsters the convenience aspect. You receive your money instantly.
Little tech literacy is needed. Dealing with the blockchain space requires some level of tech literacy.
Final Word
Bitcoin ATMs are basically machines designed to help people buy, sell and transfer cryptocurrencies. They are characterised by privacy, convenience, and efficiency. The transaction fees and limits involved differ depending on the BTMs, as they all aim to offer convenience and efficiency. The machines are safe and anonymous with top verification and authentication protocols.
Bitcoin ATMs are going to be the future. Blockchain technology has made transactions much faster, cheaper and safer for everyone involved. With Bitcoin ATMs, users simply use a debit card to withdraw money from a machine. They insert cash when they want to deposit funds into the ATM. And when they are done using the ATM, they just dispose of the old device. You only need to worry about finding a trustworthy Bitcoin exchange that accepts your currency.
Frequently Asked Questions FAQs
If you have any questions about BTC price, or Bitcoin ATMs, please read this section.
What is a Bitcoin ATM?
Bitcoin ATMs or Bitcoin Teller Machines are booths/kiosks that are connected to a crypto exchange via the internet to allow users to buy Bitcoin or any cryptos using cash or a debit card. 
Some Bitcoin ATMs allow for both the buying and sale of Bitcoin for cash through their bidirectional operation. In some instances, Bitcoin ATM providers demand that customers have an active account in order to use the machine.
Parts of a BTM are a monitor, QR scanner, bill acceptor, and dispenser. These elements are connected by software on the backend, which makes buying and trading bitcoin rapid, simple, and secure.
Are Bitcoin ATMs safe?
Your digital wallet is safeguarded by passwords and official identity, and it is encrypted for security. Therefore,  using a Bitcoin ATM is safer since your digital wallet is protected and cryptocurrency can only be sent if you provide the correct passwords and security credentials, such a QR code, with someone.
Hackers cannot access your wallet unless they have the key to your digital wallet that gives them access. Every day, individuals from all around the world use these machines to buy and sell bitcoins.
Where can I Find a Bitcoin ATM?
Using a tracking website is the most straightforward way to find the neighborhood bitcoin ATM. The most popular choice is Coinatmradar, whose database already includes information on about 38,984 cryptocurrency teller machines globally. The platform offers a lot of helpful features. 
For instance, you can focus on a specific geography, country, city, or location while also limiting your search to cryptocurrencies that are supported, the presence of purchase and sell options, and the availability of those choices.
The easiest method is using the interactive map on Coinatmradar, but there is also a special "Find a bitcoin ATM near me" tool that offers more possibilities.
How much is one Bitcoin?
The price of one bitcoin is currently US$23,047.95 as of 2nd August 2, 2022, according to Coinmarketcap. The current 24-hour trading volume of Bitcoin is $27.462 Billion.