Lebanon: Raging Monetary Crisis Means Lebanese Lira Is Now Worth One Satoshi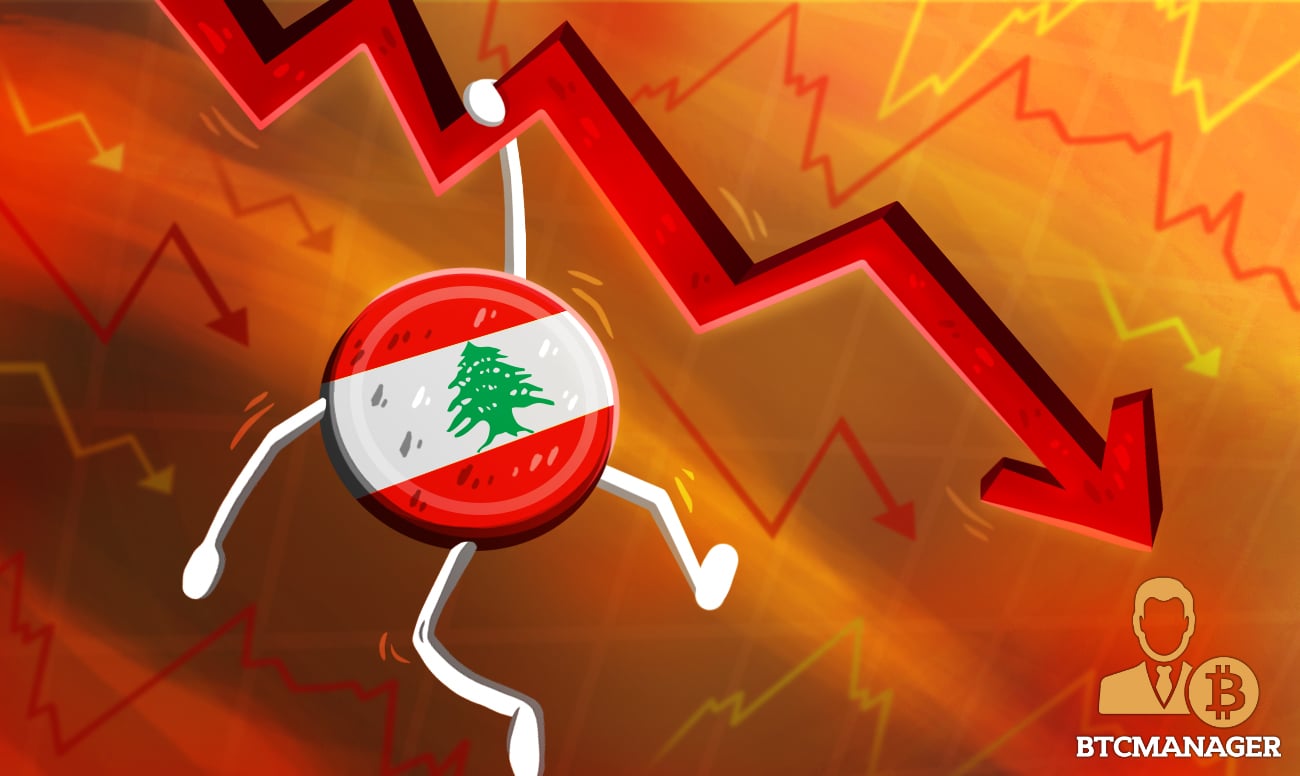 The Lebanese Republic, a Western Asian nation bothered by Israel to the South and Cyprus to the west, has been faced with serious economic turmoil in recent times, with the nation's currency, the Lebanese Lira now trading at 9,600 against the U.S. dollar. Amidst the raging economic storm, experts have urged the Lebanese people to turn to bitcoin (BTC) and other cryptos in order to overcome the impending famine and other ugly conditions, according to reports on July 2, 2020.
Cryptos the Only Hope for the Lebanese?
Bitcoin and other blockchain-based virtual currencies have proven that they have all it takes to foster financial inclusion and present a lifeline to people living in regions with hyperinflation, political crisis, natural disasters, and more. And if the latest happenings are anything to go by, Lebanon will soon join the crypto bandwagon.
Though Lebanon's economic challenges have been piling up over the years, due to flawed government policies, corruption, and internal conflicts, among others, the lira crashed to fresh lows this week, trading at 9,600 against the USD and 1:1 with the satoshi, the smallest unit of bitcoin (BTC).
Saifedean Ammous, a Professor of Economics at the Lebanese American University and  author of The Bitcoin Standard, tweeted:
"Having lost half its value in the last 10 days, the Lebanese Lira is now worth one satoshi."
Lebanon started experiencing a serious economic crisis in late 2019 (the October Revolution) when citizens orchestrated nationwide protests initially triggered by planned taxes on tobacco, gasoline, and internet calls before it expanded into protests against bad governance, serious unemployment, and more.
Famine Could Hit Lebanon 
Since that time, the lira has lost 80 percent of its value and with a severe shortage of dollars that are needed to pay for imported food items (Lebanon imports 80 percent of its staple foods), experts have warned that the nation could experience serious famine soon.
With the Lebanese lira now almost worthless, forward-thinking citizens may soon begin to heed the advice of Nicholas Taleb, the highly reputed US-Lebanese academic and author of "The Black Swan," who called on the Lebanese people to use bitcoin and other cryptocurrencies to circumvent the harsh conditions of the state.
It's worth noting that several nations including Venezuela, Zimbabwe, and a host of others have now joined the bitcoin bandwagon.