LedgerX Could Be Launching Ethereum Derivatives Soon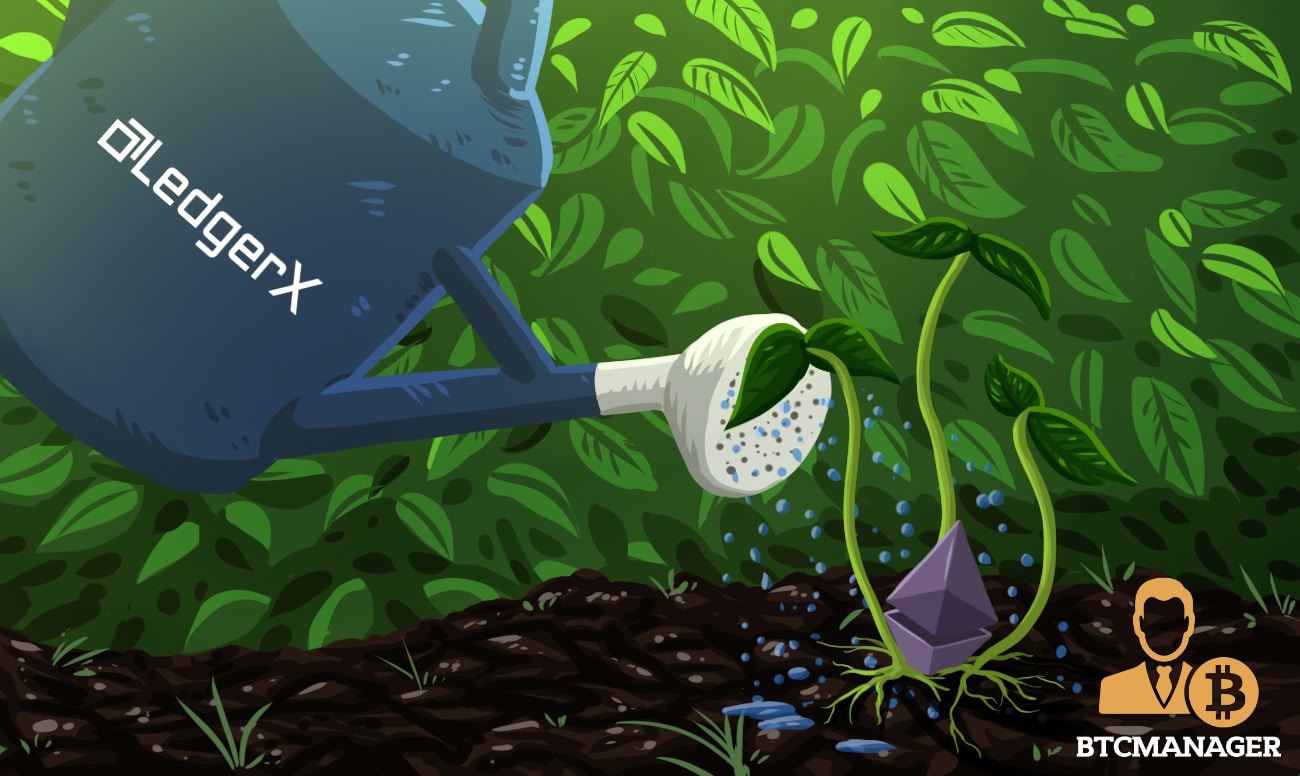 Institutional bitcoin derivatives platform LedgerX is reportedly preparing to expand its cryptocurrency product line to include ether, The Block reported on September 24, 2018. 
LedgerX Ready to Launch Ether Futures
Ether, the second largest cryptocurrency in the world by market cap, could soon be available on the LedgerX cryptocurrency derivatives platform.
According to a September 24 report from The Block, the crypto trading platform known for its bitcoin swaps and options has an options product tied to ether ready to go live.
Citing a source familiar with the company's business, LedgerX is currently waiting for regulators from the Commodities Futures and Trading Commission to get comfortable with the product before making it available to its clients.
And while the company is yet to comment on the news, the report cites a source familiar with the company who says that the rollout could follow a CFTC meeting on October 5, 2018, if regulators at the agency are sufficiently comfortable with the product.
LedgerX began offering bitcoin derivatives in October 2017, just two months before both CBOE and CME launched their bitcoin futures contracts. The company currently offers next-day swaps and options. Next-day swaps are one-day futures contracts settled in "physical" bitcoin, while options enable traders to purchase the right to buy or sell an asset at a particular price at an agreed-upon point in the future.
These products, once reserved for Bitcoin only, could become available for ether as soon as October 2018. 
New Opportunities for Investors
Paul Chou, a former Goldman Sachs trader, founded LedgerX back in 2012. The company saw its most substantial growth period after kicking off its options and swaps trading businesses for bitcoin in October 2017, on-boarding billion-dollar hedge funds, family offices, and other institutional investors.
However, the source familiar with the company told The Block that LedgerX has not been able to lure a bulge bracket bank akin to the likes of Goldman Sachs or Morgan Stanley.
Introducing new options for ether would allow traders to short the ethereum price, creating what's known as a two-sided market for the second-largest cryptocurrency, which could make it more interesting to large investment banks.
As Ethereum derivatives contribute to more efficient price discovery, they could help in making institutions more comfortable with cryptocurrency as an asset class and ether as an individual token.
The Block also reported that CBOE Global Markets, the exchange operator behind one of the first markets for bitcoin futures, is also trying to get a futures product off the ground for ether. According to Business Insider, the Chicago-based exchange was telling market-making firms its product was ready earlier in September, but the company is also reportedly waiting for regulatory approval.