LFi One launched: A smartphone and minting device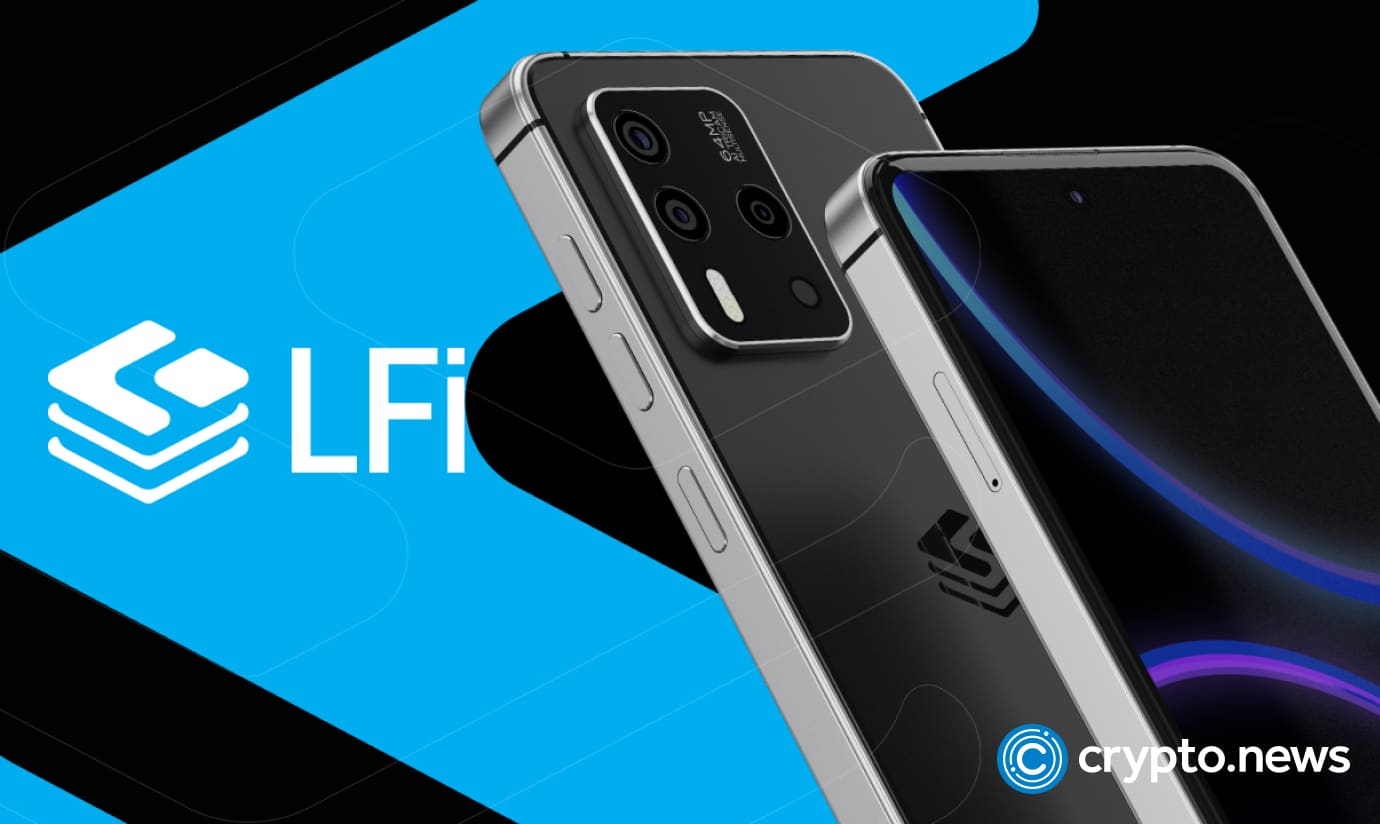 LFi, a decentralized crypto platform, has launched LFi One, a smartphone that can also mint crypto tokens.
Here's what you need to know:
The LFI One smartphone
LFi One blends aesthetics with functionality with its design. It has a 6.78-inch full high-definition display, 396 DPI, and a 120 Hz refresh rate for an immersive viewing experience for all types of content. With this phone, you can watch movies, play games, or browse social media without lag.
The latest cutting-edge technology powers it. The LFi One's octa-core processor, running on Android 13, ensures high performance. It also has 256GB of read-only memory and 12GB of random access memory, leaving more room for photos, videos, and documents.
The LFi One smartphone has a 64-megapixel rear camera, 20-megapixel wide lens, 5-megapixel macro lens, and 20-megapixel front camera that can capture stunning photos and videos in any situation. Moreover, with advanced AI capabilities, the LFi One automatically adjusts settings to optimize image quality.
The LFi One also comes with a 6,100 mAh, a long-lasting battery that provides all-day usage on a single charge. Additionally, owners can quickly recharge their battery with its wireless charging capabilities.
A minting device
Apart from its specifications, one feature differentiates LFi One from the competition: The ability to mint tokens. LFi One supports an application that allows the device to mint crypto tokens, allowing users to generate rewards. While typical minting hardware is bigger, LFi successfully inserted the technology into the phone. With LFi One, you can now mint tokens and simultaneously connect with the world.
Order LFi One at: https://lyotechlabs.com/shop-single-lfi-phone
Website: lfi.io
White paper: https://white-paper.lfi.io/
Telegram: https://t.me/lfiofficial
Twitter: https://twitter.com/LFioff
Disclosure: This content is provided by a third party. crypto.news does not endorse any product mentioned on this page. Users must do their own research before taking any actions related to the company.