LG Electronics to Launch Wallypto Crypto Wallet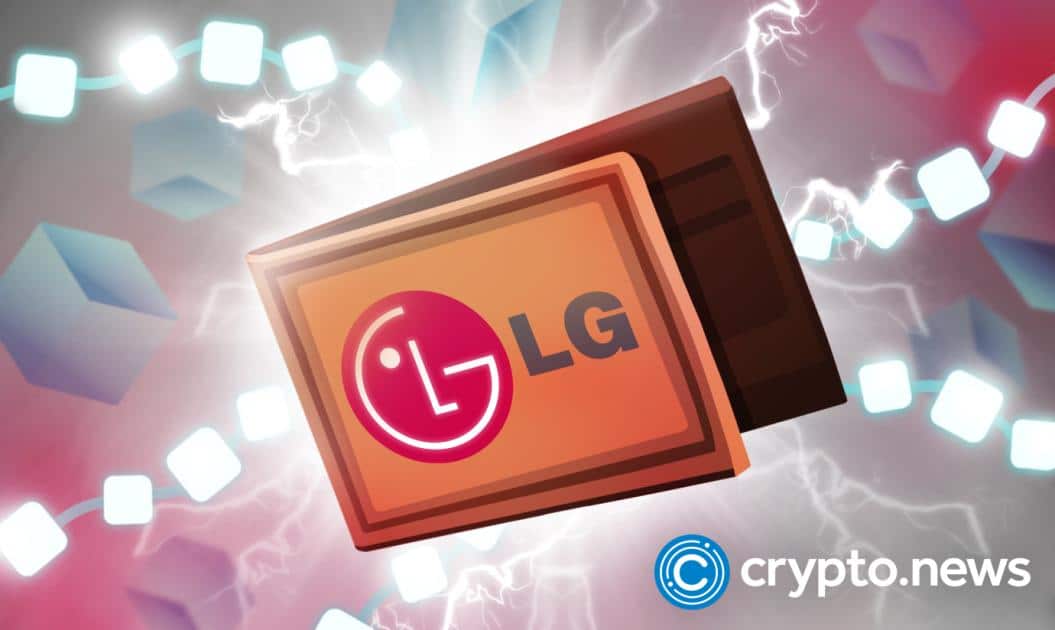 LG Electronics is planning to launch its first-ever cryptocurrency wallet application, ' Wallypto,' in the third quarter of 2022. The South Korea-based company will release the wallet as part of plans to expand its business scope to include platforms and software.
About the Wallypto Crypto Wallet
LG's crypto wallet launch will be a stepping stone towards revamping the firm's business portfolio that has traditionally leaned on hardware.
The road towards the launch was not easy since LG Electronics has been running a vibrant beta test of the application with developers since August. Nevertheless, according to local media reports, the beta test is already in its final verification phase, and the company is now awaiting its launch.
The report stated, "After going through the final verification process to catch system errors, it is likely to be released in the third quarter at the earliest or within the year at the latest."
The Wallypto crypto wallet operates under the Hedera Hashgraph blockchain. It also supports Hedera's HTS token; however, there are plans to expand its threshold of supporting cryptocurrencies and tokens upon official release.
LG Electronics still has not clearly defined the functional utility of the crypto wallet application.
According to a local news agency, News1, one of the firm's officials stated that LG has yet to determine the practical utility of the wallet app. Nonetheless, the company is still in the stages of preparing for the emerging use cases of blockchain technology in its corporate charter.
Outstanding Wallypto Capabilities
LG Electronics' crypto wallet comes with phenomenal pros to users globally. For example, according to local media reports, Wallypto may be linked with some of LG's electronic appliances. It includes getting linked with products built on the company's Internet of Things (IoT) platform LG ThinQ.
The report stated, "It is also expected to create synergy effects by combining blockchain technology with existing flagship businesses such as home appliances and electric fields."
It's not the first time to hear LG integrating blockchain technology into its network. The company announced in February this year that it will incorporate non-fungible token (NFT) platform features on its line of smart televisions. However, LG decided on a similar move by rival Samsung Electronics.
Having blockchain technology integrated into one of the biggest electronics companies in the world might be the stepping stone for similar companies in the craze to join.
LG Electronics was the biggest seller of home appliances in the world last year, with a phenomenal sales record of 27.11 trillion Korean won (about US $20 billion).
LG Electronics might be the first to include crypto wallet applications, but it won't be the last. The launch of Wallypto will see a rise in blockchain technology getting included in other electronics companies sooner than you think.