LibertyX Allows Bitcoin Purchase at 20,000 Retail Stores and Pharmacy Chains Across the U.S.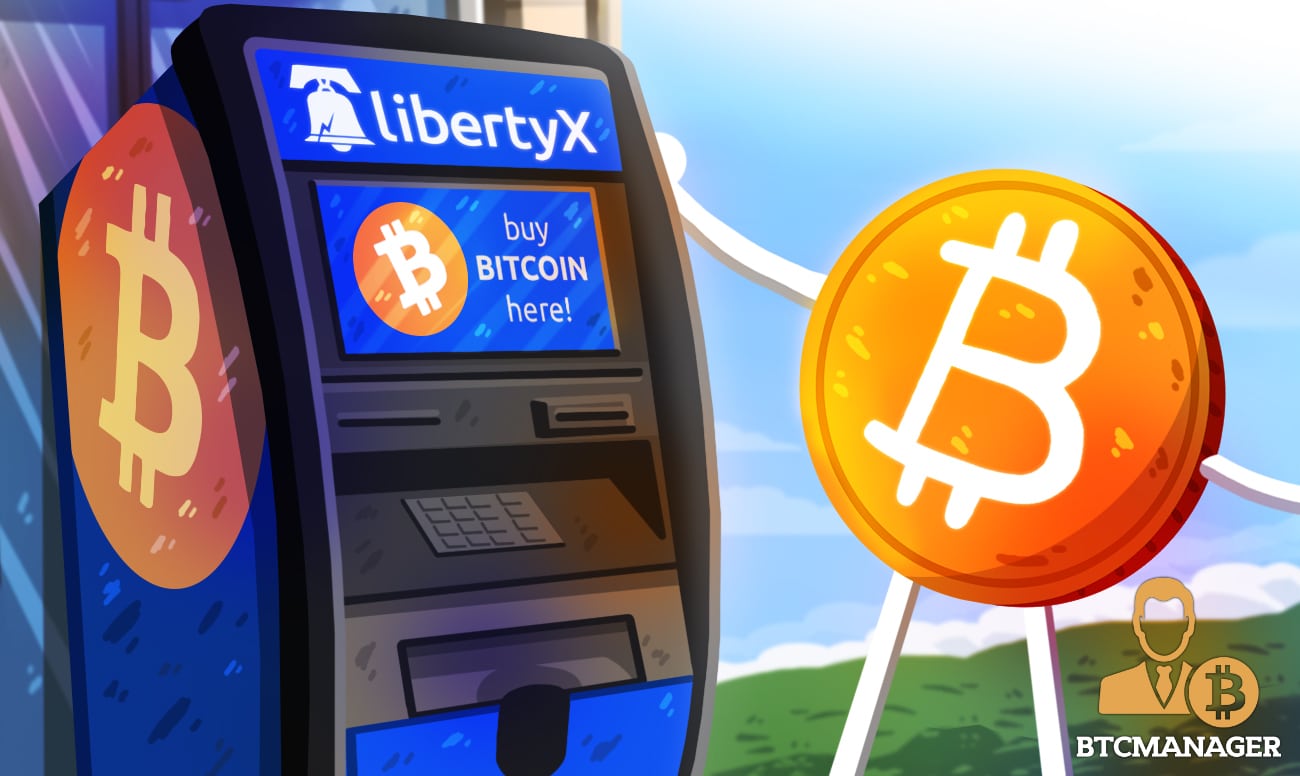 LibertyX, America's pioneer Bitcoin (BTC) ATM installer has launched the "Bitcoin on Every Block" initiative which aims to make it possible for U.S. residents to buy Bitcoin (BTC) with cash at 20,000 retail stores and pharmacy chains in the country, including 7-Eleven, CVS Pharmacy, and Rite Aid, according to a press release on June 22, 2020.
Buy Bitcoin the Easy Way with LibertyX
Building upon its legacy as a Bitcoin ATM pioneer in the United States, LibertyX has announced the launch of the "Bitcoin on Every Block" program, which it says is designed to allow consumers to easily buy Bitcoin with cash at 20k retail locations in the United States, including pharmacies and leading convenience stores like Rite Aid, CVS Pharmacy, and 7-Eleven among others.
To celebrate the launch of the innovative program, LibertyX says it's offering users zero conversion fees when they purchase bitcoin on select retailers from now until July 3, 2020. However, consumers will still have to pay the $4.95 "retailer service fee and customer selected miner fee."
To enjoy the offer, interested users are required to install the LibertyX app on their smartphones, select their preferred retailer and scan the provided barcode to make payment. The firm says users can purchase between $20 and $500 worth of bitcoin (BTC) and get it credited to their wallets within 10 minutes.
Fostering Bitcoin Adoption 
Established in 2013, LibertyX prides itself as the installer of America's first bitcoin ATM. At present, there are over 1,000 LibertyX bitcoin ATMs spread across various locations in the United States.
As reported by BTCManager, LibertyX was granted the much elusive BitLicense in January 2019, by the New York Department of Financial Services (NYDFS).
Commenting on the launch of the Bitcoin on all Block program, Chris Yim, Co-Founder and CEO of LibertyX reiterated that while Bitcoin is undoubtedly one of the most exciting inventions of the last decade, many people still find it difficult to buy bitcoin and LibertyX is dedicated to helping the masses overcome this challenge.
In his words:
"We wanted to expand our footprint so anyone can buy bitcoin at familiar locations they drive or walk by daily. Now, everyone is only a few miles away from owning bitcoin and becoming part of its global community. Buying bitcoin is now  as easy as scanning a barcode while shopping for groceries."
At press time, the price of bitcoin (BTC) is up by $1.92 percent on the 24-hour timeframe, trading at $9,620, with a market capitalization of $177.14 billion, as seen on CoinMarketCap.