Libra Association will gain more Members, Says Facebook's David Marcus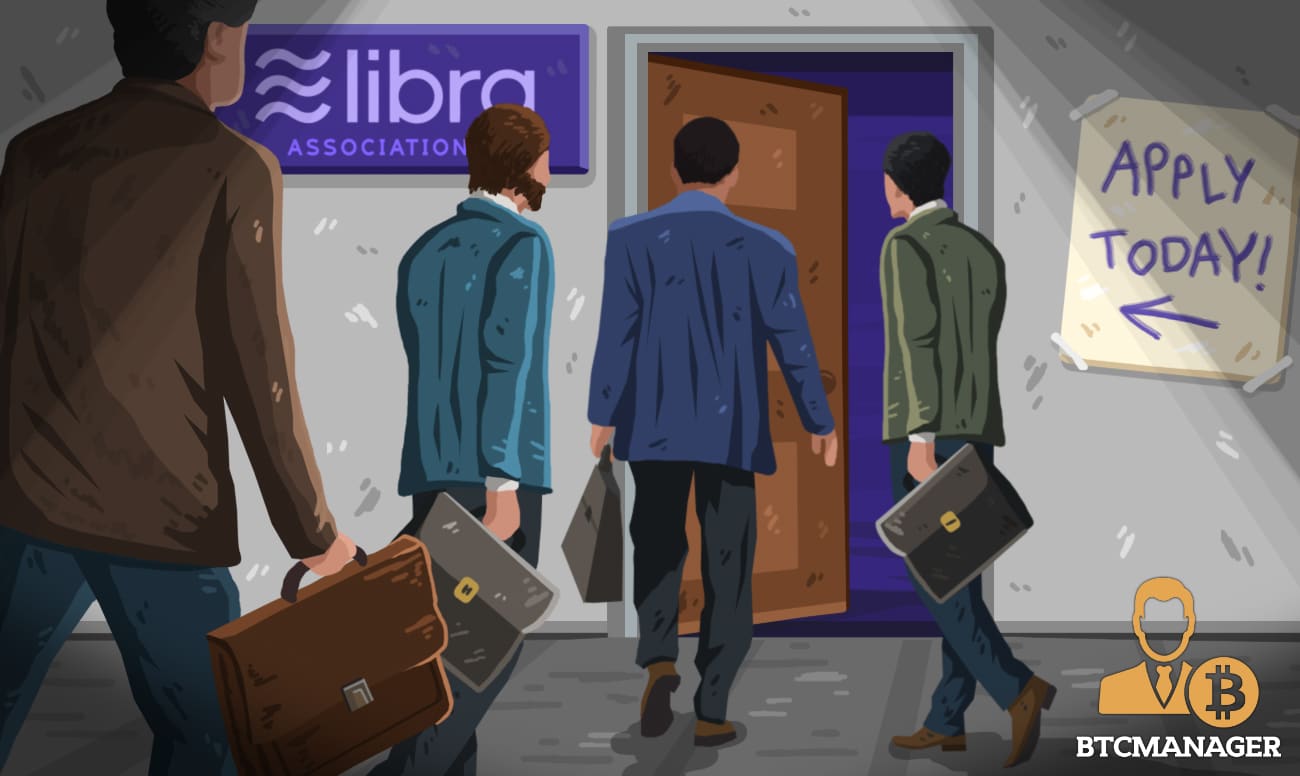 David Marcus, the Facebook Inc. representative spearheading the Libra cryptocurrency project is hopeful that despite the recent jolts to the Libra Association, the ambitious digital currency initiative will attract more firms as regulatory uncertainties get clearer. This, according to a report by Bloomberg, October 15, 2019.
Facebook Not Fizzled with the Recent Exodus
Facebook's digital currency project Libra has suffered multiple hiccups since its inception in June 2019. Although the high-profile cryptocurrency project has garnered plenty of interest from newsrooms and financial institutions across the globe, regulators predominantly view the project as a genie that once out of the lamp, it would be impossible to put back in.
For Libra, this equates to the transfer of power from the world's top financial institutions to Facebook Inc.
Commenting on the recent departure of some of the most high-profile firms from the Libra Association – including Mastercard Inc., Visa Inc., and Stripe – Marcus said that he completely understands why the companies might have wanted to exit the initiative. He said:
"I totally respect the fact that those businesses and those leaders have a responsibility to their shareholders. Facebook's David Marcus said in a Tuesday interview with Bloomberg Television. "We are going to move forward. We are going to add more members."
Reportedly, Mastercard, Visa, and Stripe received official letters from Democratic U.S. Senators Sherrod Brown and Brian Schatz that asked the companies to reconsider their participation in Libra. Marcus opined that such letters from people with legitimate power and authority can have a "chilling effect" on the functioning of an industry or a market. Marcus added:
"For these types of letters to be circulated for a thing that is an idea — a project — and telling people you should not explore innovation. The core of our financial system has not evolved much. Consumers all around the world are paying the price for it."
Although Marcus exhibited confidence in the potential of Libra to attract more backers in the near future, things are a long way away from realization. As reported by BTCManager October 10, 2019, Facebook CEO, Mark Zuckerberg is set to testify before the Congressional Committee on October 23.