Libra Cryptocurrency Backers Officially Sign Charter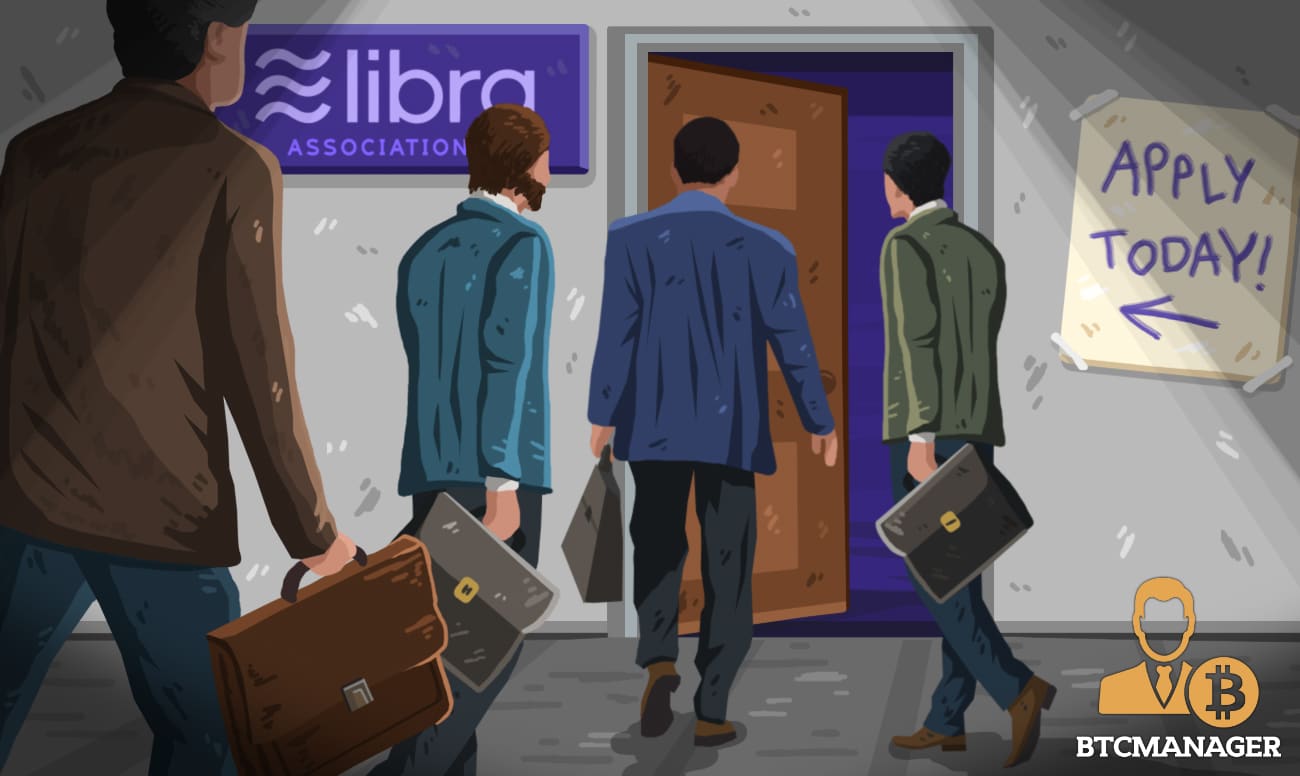 Following the departure of some early backers from the Libra Association, a slew of organizations have indicated interest in becoming a part of the Libra crypto project. Apart from new companies showing interest in Facebook's virtual currency project, the Libra Association made new appointments according to a report from TechCrunch. 
Project Continues to Attract Backers
At a meeting held in Geneva, Switzerland, October 14, 2019, 21 companies out of the 28 companies who originally joined the Libra Association, signed the Libra Association Charter. Also, the body appointed its board of directors and the members of the executive team for the Libra Consortium. 
The board of directors, which consists of five people, which include David Marcus, Head of Calibra; Wences Casares, Xapo CEO; Katie Haun and General Partner with Andreessen Horowitz. 
Other executives include Bertrand Perez, as Chief Operating Officer (COO) of Libra Association and interim managing director, who also functions as the chairperson of the five-member board of directors and Dante Disparte, is the Head of Communications and Policy at Libra. 
BTCManager earlier reported the departure of some original backers of the Libra Association, possibly due to the regulatory pressure on the Libra cryptocurrency. Big names like eBay, Stripe, Visa, and Mastercard, pulled out of the Libra project. 
Furthermore, companies like PayPal, Bookings Holding, and Mercado Pago, reportedly left the Libra project, bringing the number of early backers from 28 to 21. 
However, with the departure of the seven companies comes the entrance of over 100 firms. In addition to the appointments made, the Libra association also stated that about 1500 organizations wanted to be on the Libra wagon, but only about 12 percent met the requirements. 
"Since the Libra project was announced on June 18, 2019, it has generated excitement around the world. The Libra Association confirmed that over 1,500 entities have indicated interest in joining the Libra project effort, and approximately 180 entities have met the preliminary membership criteria shared at libra.org."
Back in September 2019, multinational technology company IBM stated that it was open to working with the Libra Association. 
Pressing Onward

Facebook's Libra cryptocurrency continues to face scrutiny from regulators and governments globally. From the U.S. to Japan, and the U.K., there have been talks about Facebook providing more information about the Libra project and fears that about the Libra cryptocurrency threatening sovereign currencies.
The French Finance Minister, Bruno Le Maire, stated that he would prevent the digital currency to develop in Europe. 
However, with the regulatory backlash coming from all sides, the Libra team is willing to comply with regulators' demands and has stated that there are no plans to threaten or displace any sovereign currency. 
Following David Marcus' testimony before the House Committee for Financial Services led by Congresswoman Maxine Waters, Mark Zuckerberg is expected to testify before the same committee on October 23.