Liquid Crypto Exchange Suffers Hack Worth $74 Million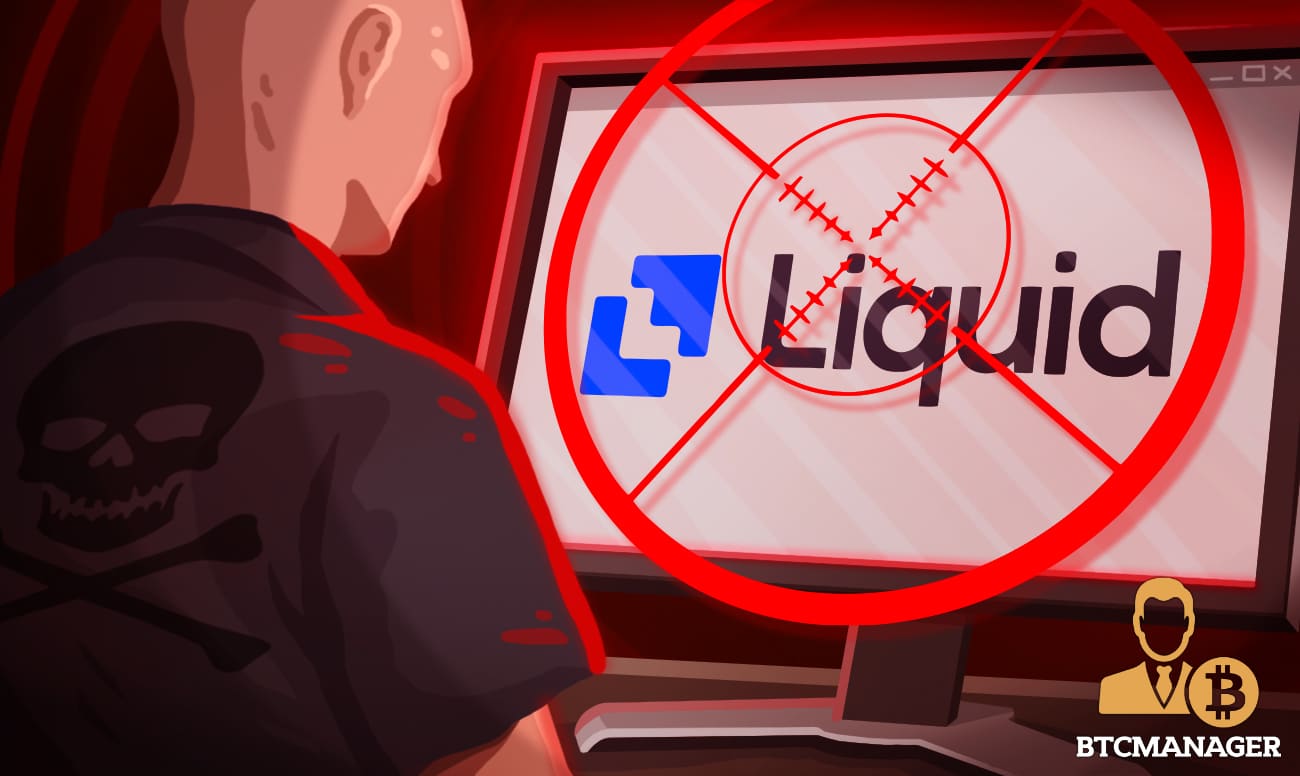 Liquid cryptocurrency exchange has suffered a fresh attack, losing various cryptoassets in its hot wallets to hackers. The exchange claims it's still investigating the incident, however, it's confirmed that the stolen assets include bitcoin (BTC), ether (ETH), and tron (TRX), according to a tweet on August 19, 2021.
Liquid Exchange Attacked Again
For the second time in less than two years, Liquid, a Japan-based bitcoin trading venue and crypto exchange that claims to be the most comprehensive and secure trading venue for professionals and newbies alike,  has suffered another attack from hackers.
In a tweet on its official Twitter handle, the exchange made it clear that the bad actors had managed to gain access to funds in its hot wallets, including bitcoin, ether, and tron. 
Though the exchange is yet to make known the exact amount of digital assets siphoned by the attackers, observers have hinted that it could be over $74 million.
"We are sorry to announce that #LiquidGlobal warm wallets were compromised, we are moving assets into the cold wallet. We are currently investigating and will provide regular updates," Liquid tweeted, adding that deposit and withdrawal operations have been temporarily suspended, in a bid to take back full control of the platform.
Throwback Thursday?
Despite claiming to be one of the world's most secure trading venues, using the most innovative technologies alongside a team of security experts to keep users' funds safe on a 24/7 basis, it's worthy of note that this is not the first time Liquid exchange is falling victim to hackers. 
In November 2020, Liquid exchange CEO, Mike Kayamori announced that hackers had gained access to its system via its domain hosting provider, GoDaddy. Though the exchange claimed that users' funds were "accounted for" at the time, it, however, urged them to change their passwords as the attacker may have laid hands on their personal information.
"We believe the malicious actor was able to obtain personal information from our user database. This may include data such as your email, name, address, and encrypted password," declared Kayamori at the time.
Hacks and heists remain one of the biggest challenges plaguing both centralized exchanges and decentralized finance (DeFi) protocols. In 2020 alone, the blockchain industry suffered a total of 122 hacks, losing billions of dollars to hackers.
As reported by BTCManager on August 10, 2021, Poly Network lost $611 million to hackers, however, the bad actors have since returned some of the stolen cryptoassets to the exchange.