Litecoin Foundation to Launch Crypto Debit Card in Three-Way Partnership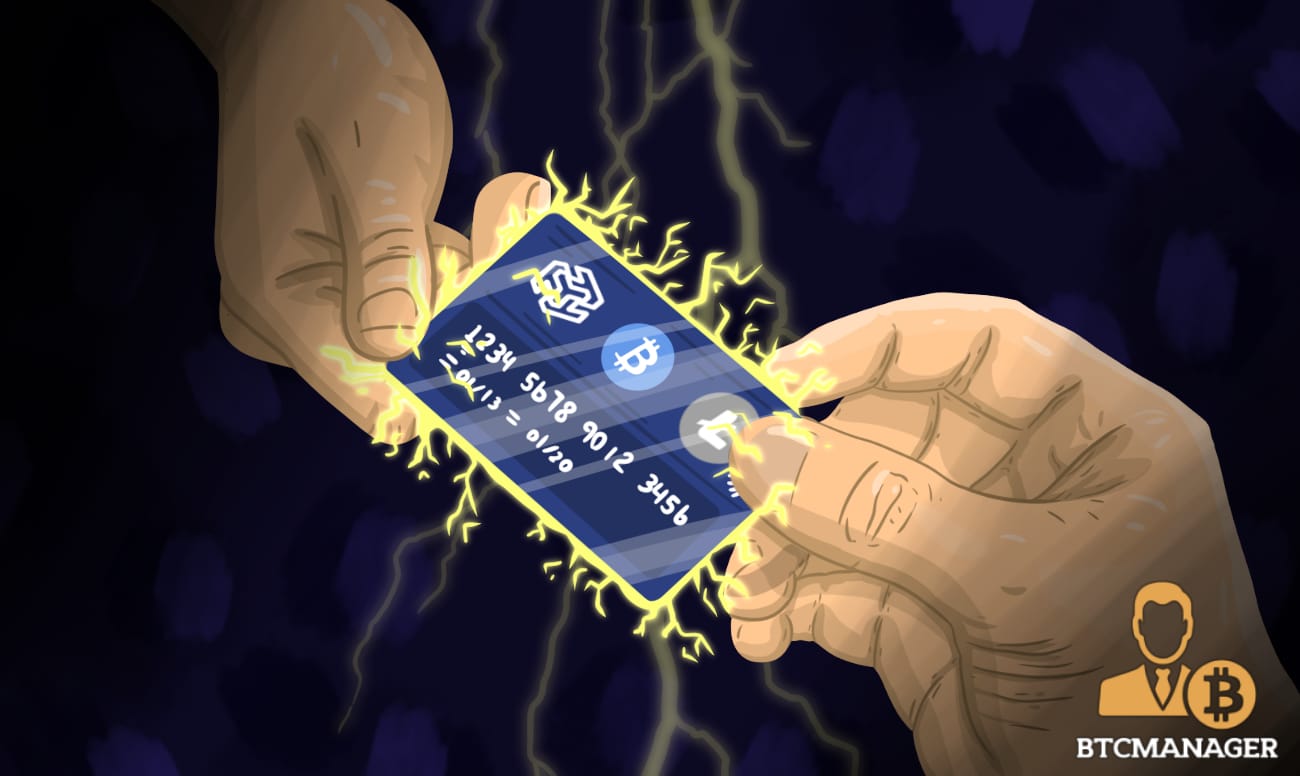 In a blog post published on June 18, 2019, the Litecoin Foundation announced that it had partnered with cryptocurrency exchange Bibox and blockchain startup Ternio to release a special edition crypto-enabled debit card called Litecoin BlockCard.
Aim to Ease Spending of Digital Currencies
One of the major obstacles that have kept cryptocurrencies from becoming a mainstream phenomenon is their lack of acceptance among merchants and retailers.
This hurdle, however, could soon be a thing of past as the Litecoin Foundation – in collaboration with Bibox Exchange and Ternio – is set to roll out a limited edition cryptocurrency debit card called "BlockCard" that will allow users to spend their crypto holdings both online and physical stores across the globe. Cardholders will be able to spend their digital currencies anywhere in the world where major credit cards are accepted, the blog post reads.
Per the blog post, customers will have the option to load their BlockCards with three cryptocurrencies – litecoin (LTC), bibox token (BIX), and ternio (TERN).
Aries Wang, the co-founder of Bibox Exchange hailed the partnership with the Litecoin Foundation and Ternio saying that the three company's collective effort will help bring consumers "more options to spend cryptocurrencies with unprecedented ease."
Crypto Going Mainstream
Reportedly, Bibox Exchange will function as the custodian of user funds and use its existing crypto exchange infrastructure to keep track of deposits and expenditures made by users while blockchain firm Ternio will help with the development of the BlockCard.
The BlockCard will directly be integrated into the Bibox Exchange and Litecoin's official wallet – LoafWallet. Further, the blog post states that the debit card will first be made available to users in the U.S. which will soon be followed by the launch in the non-U.S. markets.
Commenting on the development, Litecoin creator Charlie Lee said:
"This is an exciting partnership for us as it furthers the Litecoin Foundation's mission to create more use cases for spending Litecoin in everyday life."
Adding:
"Leveraging Ternio's BlockCard platform with Bibox's exchange engine gives Litecoin holders unparalleled access to use their LTC at merchants around the world."
In related news, BTCManager reported on April 29, 2019, how famous computer programmer John McAfee gave a sneak-peek into his crypto-enabled debit card.
On a more recent note, BTCManager informed on June 12 how cryptocurrency exchange Coinbase had launched its own version of a crypto debit card in European countries such as Spain, Germany, France, Italy, Ireland, and the Netherlands.