London Bitcoin Forum Scams Attendees, Sponsors and Hosts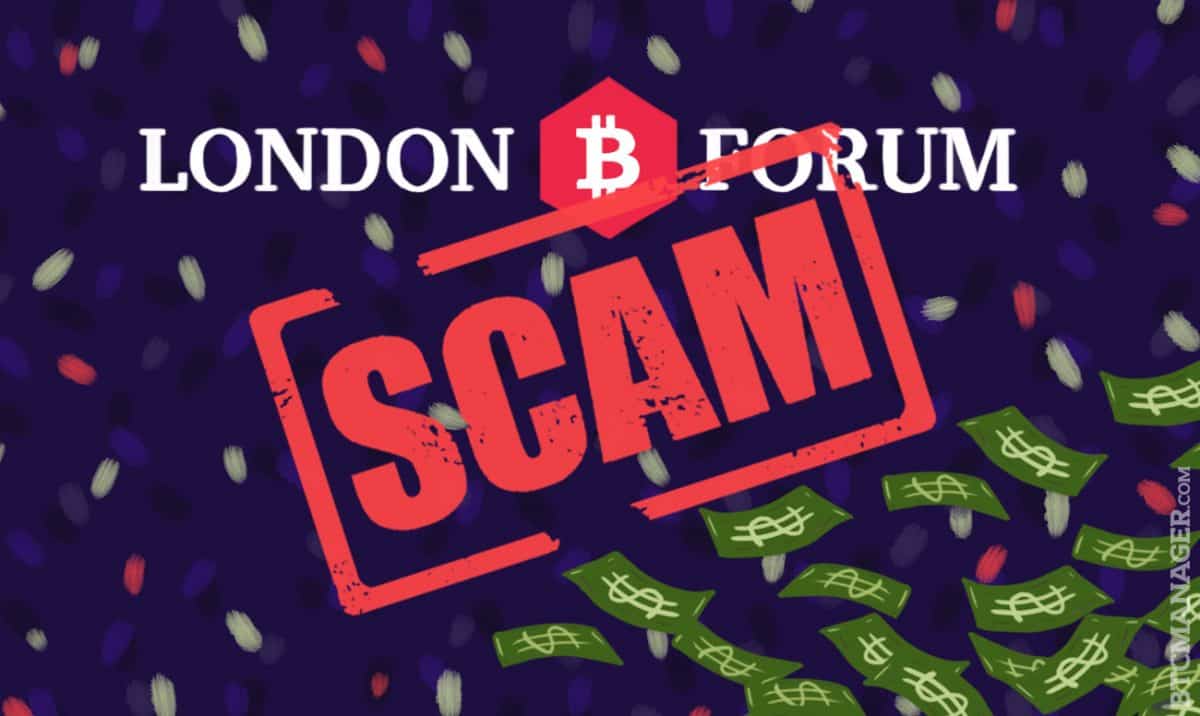 Conferences are money makers in just about any trade organization. Occasionally, however, they can nothing but great deal of smoke and mirrors, duping both participants and sponsors. In what has been revealed to be a scam, the London Bitcoin Forum seems to have swindled a fair number of people in what was originally billed as "Bringing together 900 attendees, more than 60 expert speakers and 20+ media partners for a prestigious two-day event at the QEII Centre in London."
In their handsomely designed website, the London Bitcoin Forum appeared to have an exciting lineup of speakers and a hefty number of attendees who were slated to attend. The list of sponsors and media partners was also impressive, including Cisco, Barclays and Wired.com. However upon further inspection of the web layout, many of the links to more information about logistics and actual benefits of the conference were dead, while others just re-directed to the conference homepage.
While the event's Google+ page is no longer available, currently the Twitter, Facebook, Linkedin and Pinterest accounts, while likely flagged, are still activated, without any posting activity since March 5th. The QEII Centre in London denies any knowledge of The London Bitcoin Forum having ever been scheduled.
@jrmoreau @QEIICentre I bought a ticket with every intention to yes! #scammed #gutted #btc @londonbitcoinforum

— Masonator (@Masonator) March 9, 2016
It is currently unclear how many hosts, sponsors, speakers and attendees were conned into paying for and booking travel to he London Bitcoin Forum. The payment page on the website had a live Bitcoin address which was actively accepting payments. As of 4:19PM GMT on March 9th, the website https://londonbitcoinforum.co.uk/ appears to have been taken down.
There has been no comment thus far from anyone who's paid money to the conference about whether they've been issued a refund. However, according to posts on Twitter and Reddit, many disappointed sponsors, attendees and hosts did in fact pay sizable amounts of money to participate through the payment processor Coinkite and haven't been offered or notified about refunds or courses of action as of yet.
BTCMANAGER reached out to chief organizer of the event, Olivia F. Edwards, for comment but has not received a reply.