London Block Exchange Insolvent since 2018: Staff, Developers, and Creditors Owed Large Amounts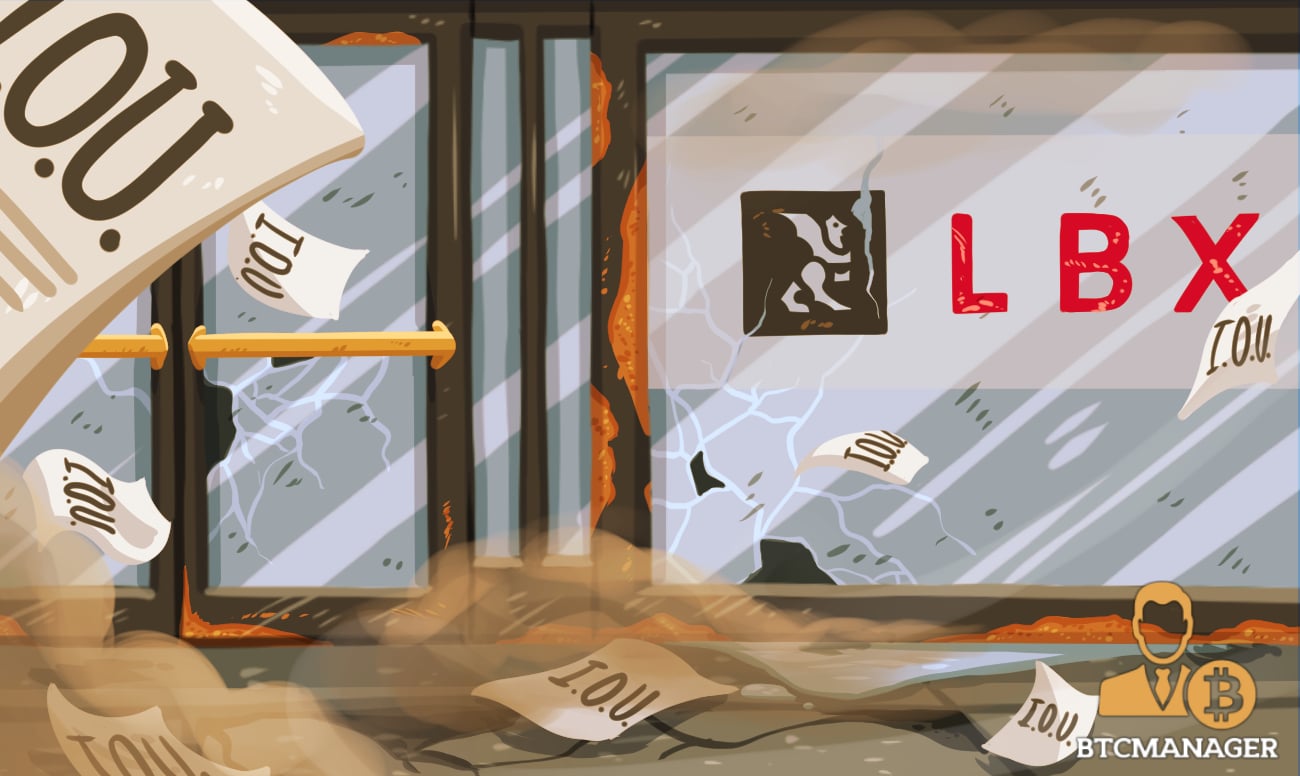 Peter McCormack, the host of the What Bitcoin Did podcast, has alleged that London Block Exchange (LBX) has been insolvent since Autumn 2018.
The staff has not been paid since December 2018, creditors are owed millions of GBP, and the employee pension deductions never reached the pension fund as they were allegedly used to keep the company running.
Onslaught of Mismanaged Crypto Exchanges
After the Quadriga CX and Bitfinex episodes, it shouldn't come as a surprise that many smaller exchanges are being poorly run. While a lot of this can be blamed on the bear market, the latest incidents represent the mismanagement dimension of failing exchanges.
The exchange announced a partnership with INDX Masternode Fund a month ago, but McCormack alleges that the company is running without paying their staff. He further claims that the company had paid dues for Q4 2018 in January 2019, but the team has only been given partial payments in bitcoin and ether for 2019.
In late 2018, app development was halted due to backlogged payments worth over £100,000 (~$129,000). This is evident from the responses to their tweet about the app going live and the lack of diligent response to ailing customers.
*LBX APP IS LIVE*

We are now back online. App is displaying markets fee free. If you have any issues please email [email protected]

— LBX (@LBXSocial) February 4, 2019
The link on the website that leads users to the app on the Google Play Store opens to an empty page bearing a message of "item not found."
Given the number of issues users reported on Twitter and Reddit, it comes as no surprise that it was swiftly deleted from the App Store and Play Store. Their blog, which was regularly updated until September 2018, has seen no posts or announcements since.
Customers are facing tough times as they are unable to withdraw their assets from the exchange. Though the exchange claims withdrawals are live, user feedback suggests otherwise. The nail in the coffin is their constant denial of anything being wrong with the platform.
This is perfectly summed up with their official Reddit handle constantly claiming the exchange is undergoing a period of maintenance, which has supposedly been going on for two months now. The only thing worse than a mismanaged platform is one that also has a team in constant denial of any misfiring.
Director Attrition and Censuring Employees
Users of the platform dug a little deeper and found that two out of three directors for the company resigned on January 21, 2019.
The sole director left on the company's board is Benjamin Dives, the person who McCormack alleges has been silently paying operational expenses with employee pension contributions. While there are no employee testimonies to substantiate this, given the culture of fear the company has created through alleged defamation and slander of ex-employees, there is evidence to substantiate the claims of a poorly run platform and malfunctioning applications.
This is not a case of an exchange being plagued by accusations through its life (like Bitfinex) or not being able to capture any business. This is instead a perfect example of an exchange that got in over their heads and allowed their execution to suffer the consequences.
It is difficult to ascertain precisely what is going on as Peter McCormack has not provided a source for his information. But from the evidence gathered off social media, it is clear something is wrong, and LBX is trying to suppress this to keep themselves far from the spotlight.