London Web3 Week aims to drive crypto and blockchain adoption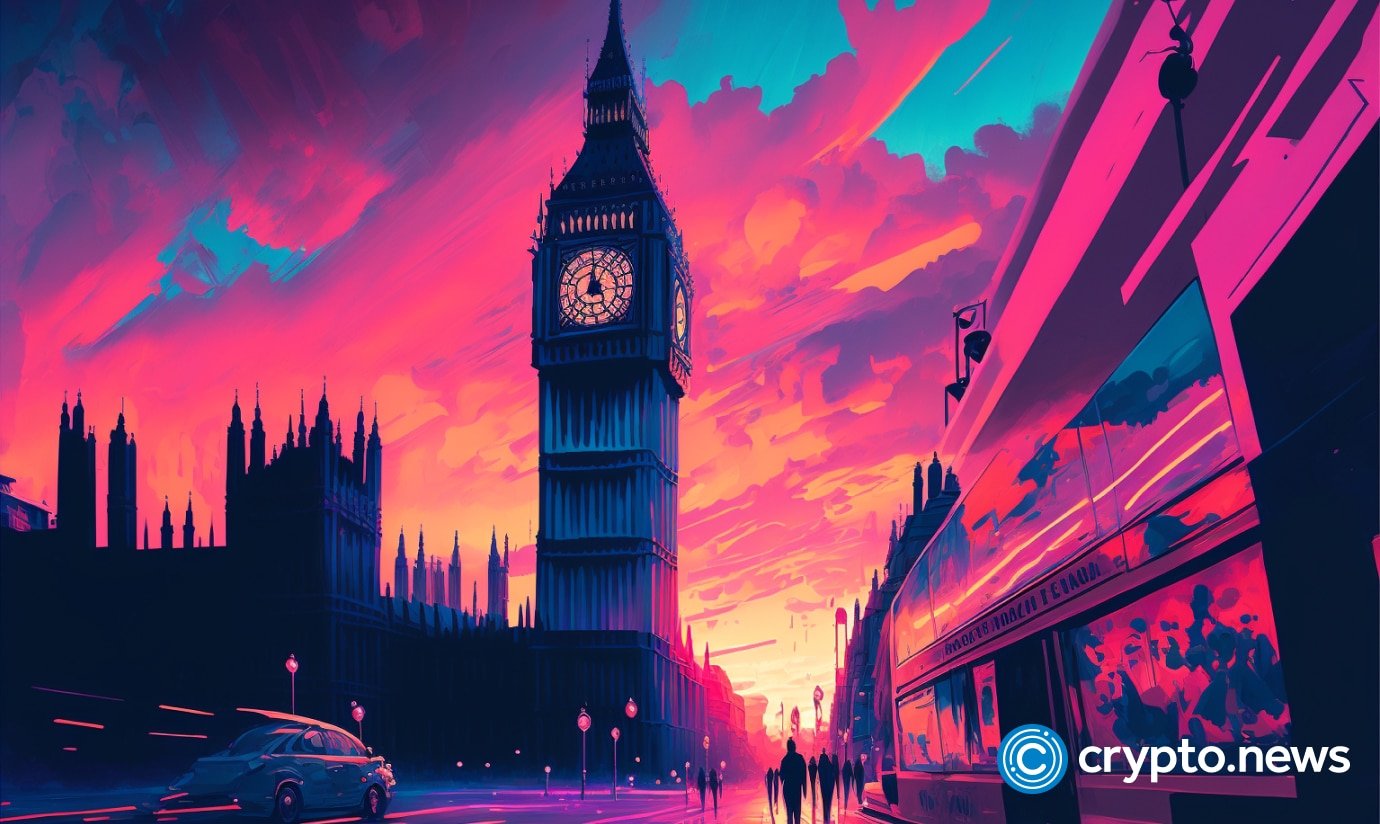 From Oct. 5 to 6, industry experts will gather at London's Zebu Live 2023.
Mo Gawdat, artificial intelligence (A.I.) expert and author, and Coinbase's U.K. Country Director, Elke Karskens, will join zkSync, Blockchain.com, and Diary of a CEO podcast host and BBC Dragon's Den member Steven Bartlett at the London's Web3 week. 
The event aims to unite the web3 community in defining the requirements for making London the global hub for crypto and blockchain. It also seeks to address how the industry can become a mainstream choice for transactions and interactions.
Since Matt Hancock's call at Zebu Live in 2022 for the U.K. to become a crypto hub with progressive legislation, there has been increasing demand worldwide for clarity in governing the crypto industry. The U.S., despite its dominant role in infrastructure, has faced criticism for not clearly distinguishing regulations for traditional finance and crypto, leading to legal actions against firms for alleged violations.
Coinbase, an exchange calling for the classification of crypto assets, will send its U.K. Country Director, Elke Karskens, to take to the Zebu Live mainstage. Elke will expand on how the company is set to create an industry precedent, having declined the Securities and Exchange Commission's (SEC) request to delist all assets except Bitcoin (BTC). In their view, this move would have caused the crypto industry's end.
Elsewhere, the European Union's Markets in Crypto Assets (MiCA) has been criticized for enforcing a clearly defined ownership structure that risks the industry's guiding principle that no one entity is in charge.
The U.K.'s growing web3 startup scene, coupled with government support, positions it as a global hub for crypto asset technology and investment.
Earlier this year, Rishi Sunak publicly supported Andreessen Horowitz's ("a16z") new U.K. office, steadfastly ensuring the country should support "the business of tomorrow and the jobs it creates' during his premiership." The American firm said its decision to move was the U.K.'s "deep pools of talent" and "world-class regulators."
Answering the appeal for crypto users and leaders to engage the government and assist in creating the ideal environment for web3 success, Zebu Live will be welcoming Dr Lisa Cameron, MP, who, in June 2023, published a report jointly involving Members of Parliament and the House of Lords on the need for urgent regulation of the crypto and digital asset industry.
Alongside regulation discussions, crypto innovators continue to evolve the systems and infrastructure within the crypto ecosystem to make mainstream decentralization a reality and place the industry in front of the masses.
Zebu Live will unpack the following:
The future of trading
A key focus of the conference will be discussing tools needed to make the user experience of blockchain-based applications more straightforward. Some of the largest exchanges in the world and attendees of Zebu Live – Coinbase, Bitget, Blockchain.com, and Archax – are all investing in innovation and new products to make trading more accessible and secure for retail users and enable institutional adoption of crypto.
One of the means to achieve this is through the development of more sophisticated derivative products. Coinbase will soon launch a derivatives platform in the U.K., giving traders more options for managing their risk and exposure. 
Bitget supports derivative trading, including perpetual contracts and options.
Blockchain.com prioritizes security and compliance, which can boost institutional investor confidence. They also have plans to launch a derivatives platform soon.
Also dominating the conversation of making trading more accessible is the move to layer-2.
At Zebu Live, zkSync, Lightlink–a new layer-2 that provides a scalable blockchain at the enterprise level– and Holochain–enhancing developer's digital agency, will discuss the merits of layer-2, with Orbs leading on the topic of layer-3s, as it explores the technology it sees as forging the road to mainstream adoption.
The link between web2 and web3 banking
MELD, the decentralized finance (defi) and web3 banking stack joining the Zebu Live speaker roster, allows users to hold traditional currency and crypto in one place, and move between the two. 
Before launching, it attracted over 50,000 users on its waitlist in a shorter timeframe than Revolut.
Significant strides continue to be made to accelerate institutional adoption with Zodia Custody, an FCA-registered custodian underpinned by Standard Chartered Bank, SBI, and Northern Trust, offering a suite of custody services, including staking and off-exchange settlement service, Interchange.
What does an on-chain future look like for gaming and the metaverse?
The gaming industry is anticipated to be valued at $65 billion by 2027 as it continues adopting on-chain technology and getting funding.
Animoca, Playember, and The Cryptoverse will seek to answer why an on-chain future could enhance user experience.
Harry Horsfall, CEO and co-founder of Zebu Live, said:
"It's clear that the U.K. is in a prime position to lead a global example for setting the roadmap on how web3 can deliver on its promises of self-sovereignty in finance and data ownership."
Adding,
"The biggest brands in web3, thousands of users and artists, investors, and even members of parliament will descend upon London during web3 week, answering the PM's call for collaboration to drive project and infrastructure development. We will also combine forces to set the government and regulatory bodies to task in clarifying the regulations needed to cement our seat at the head of the global web3 table. Slowly, then suddenly."
Zebu Live tickets are available from £199 and can be secured via Eventbrite.
Visit the Zebu Live website for more information and follow Zebu Live's social channels for event updates and exclusive content:
Twitter: @Zebu_live
Telegram: Zebu Live
LinkedIn: Zebu Live – London Web3 Conference
Disclosure: This content is provided by a third party. crypto.news does not endorse any product mentioned on this page. Users must do their own research before taking any actions related to the company.