Louis Vuitton Founder to Track Luxury Goods with Blockchain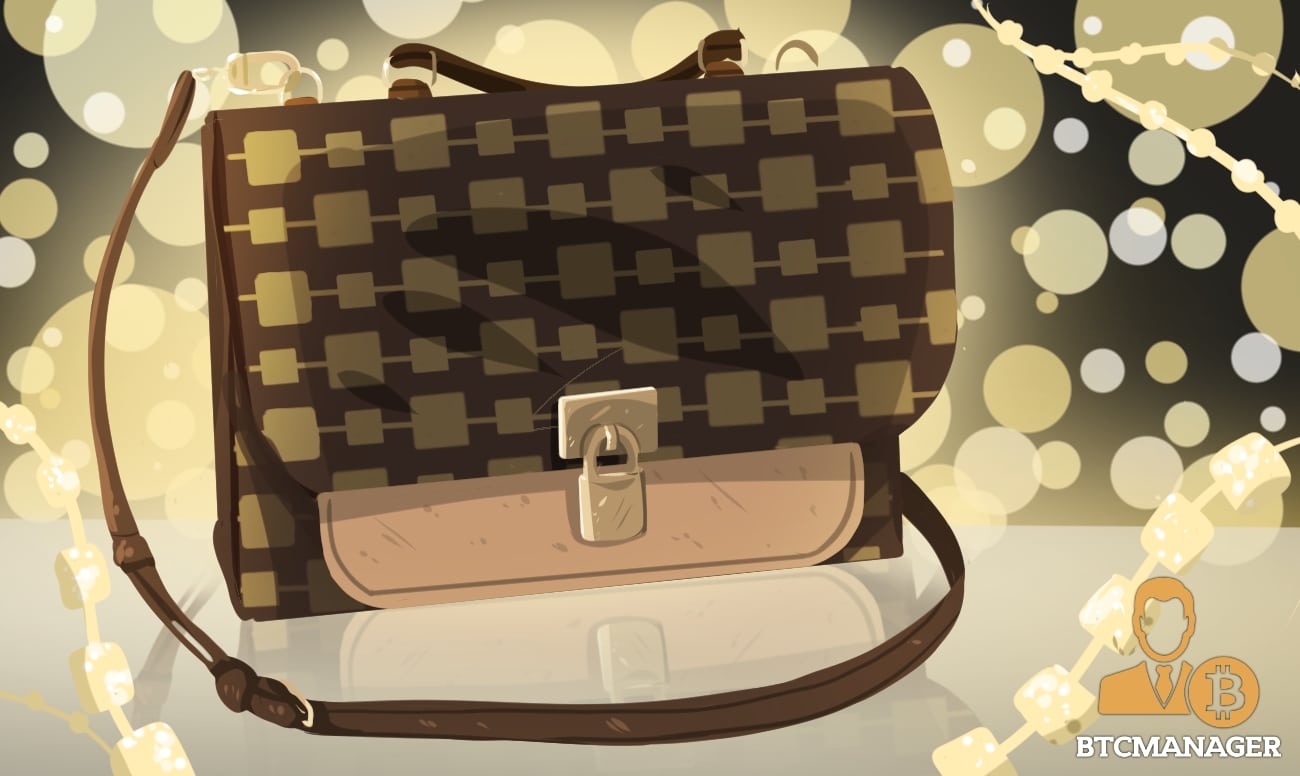 Louis Vuitton SE (also known as LVMH Group), a French multinational luxury goods conglomerate in charge of highly reputed subsidiaries like Christian Dior SE, Fendi, and Givenchy, has joined forces with ConsenSys and Microsoft to launch AURA, a distributed ledger technology (DLT) based platform for tracking luxury and verifying the authenticity of luxury goods, according to a press release on May 16, 2019.
AURA to Transform the Luxury Goods Industry
Powered by Ethereum smart contracts blockchain and Microsoft Azure, the team claims that AURA will enable users of luxury goods to access the history of the purchased product and verify the authenticity of luxury goods from the farm (raw materials) to the point of sale, down to second-hand markets.
Reportedly, several brands of the LVMH Group, including luxury fashion house, Louis Vuitton and Parfums Christian Dior, will integrate AURA into their processes, with other top brands to join the project shortly.
Importantly, the team has made it clear that the AURA project is based on a consortium model, to make it easier for interested luxury brands across the globe to join the movement seamlessly, while also being able to tailor the solution to meet their specific needs.
"AURA has been created specially by luxury brands, for luxury brands, offering a vast array of services specific to this industry," declared the team, adding:
"Brands, have flexibility in designing the capabilities of AURA; some may choose to focus on the sourcing of raw materials, while others may choose to implement it for the sourcing of raw materials."
That's not all, AURA can also be used to formulate special services aimed at strengthening customer loyalty.
How it Works
During the production phase, each manufacturer will be able to record the entire information concerning each product on an immutable distributed ledger. At the time of purchase, an end user can use the brand's app to access the AURA certificate containing the entire information about the product.
Though nascent, some of the intricate properties of distributed ledger technology are its ability to foster transparency and immutability, making it a fail-proof solution for verifying the authenticity of products as well as storing important information and the launch of AURA will enable all participating firms to improve their processes with blockchain technology.