Luxury Automobile Dealership Bernie Moreno Announces it now Accepts Bitcoin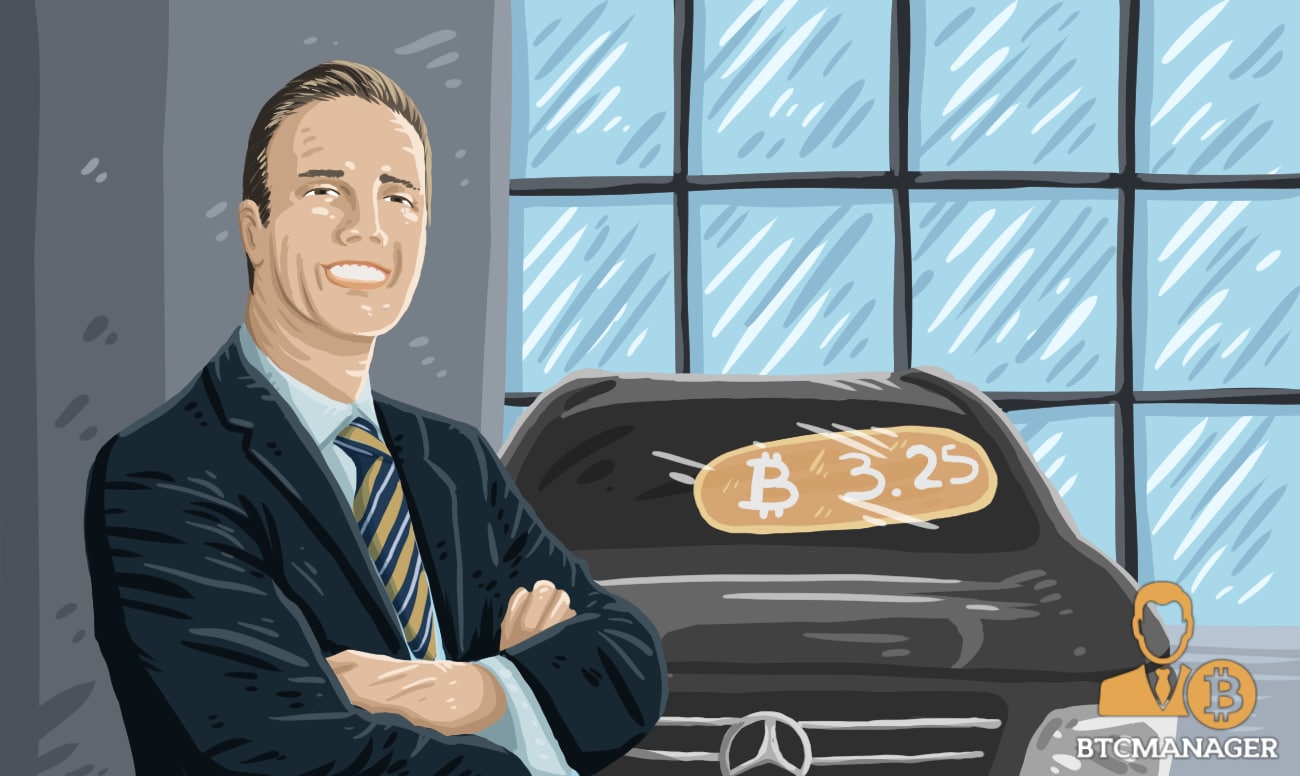 Bernie Moreno Companies(BMC), one of the largest Auto dealership groups in America has announced in a press release on September 10, 2018, that it now allows customers to pay for new cars and servicing with bitcoin and other cryptocurrencies.  
Effective immediately, this announcement is emblematic of a massive change taking place across America and the rest of the world as bitcoin transitions from being a purely speculative asset to a bona fide type of money.
"Full Leap Into the Future"
BMC founder and president Bernie Moreno believes that giving customers a choice to make bitcoin payments is a logical follow-on from his company's desire to offer them flexibility. Speaking in the press release, he expressed excitement at being a part of what he described as "a full leap into the future."

He said:
"Giving clients more options is essential to great customer service. We are thrilled to be able to expand that flexibility to how our clients make payments. This is a full leap into the future. Bitcoin has shown the world the power of blockchain technology. It's now Cleveland's turn to show the world how blockchain can be used to revolutionize the world."

Following the announcement, BMC becomes the first ever Mercedes-Benz and Porsche dealership in North America to accept bitcoin, ethereum, litecoin, and other cryptocurrencies.
Effective immediately, every BMC dealership will offer crypto-savvy customers the opportunity to make easy and secure payments when purchasing a car or making service payments.

Cleveland's Blockland Initiative

The city of Cleveland, Ohio is the location for an ambitious collaborative project called the 'Blockland Initiative' between Brian Moreno and several other local business and tech leaders to turn to turn Cleveland into a global hub for blockchain technology.

According to Moreno, the ability to purchase a car using bitcoin is a logical extension of the Blockland Initiative as he seeks to play a part in the ambitious plan.
In his words:
"A car buyer using Bitcoin to purchase a vehicle – where else but in Blockland? The nation is soon going to expect this kind of technical leadership and innovation from our reborn city."

Customers using the new crypto payments service at BMC dealerships will be able to carry out fast and secure transactions using their smartphone crypto wallets to transfer cryptocurrency to BMC at current, up-to-the-minute exchange rates. BMC has stated that it will charge no fees for using this service.
BTCManager reported that it is now possible to buy a house or rent an apartment with cryptocurrency, as bitcoin and its counterparts continue on a relentless march toward mass recognition and adoption.