Machi Big Brother purchases $587K worth of APE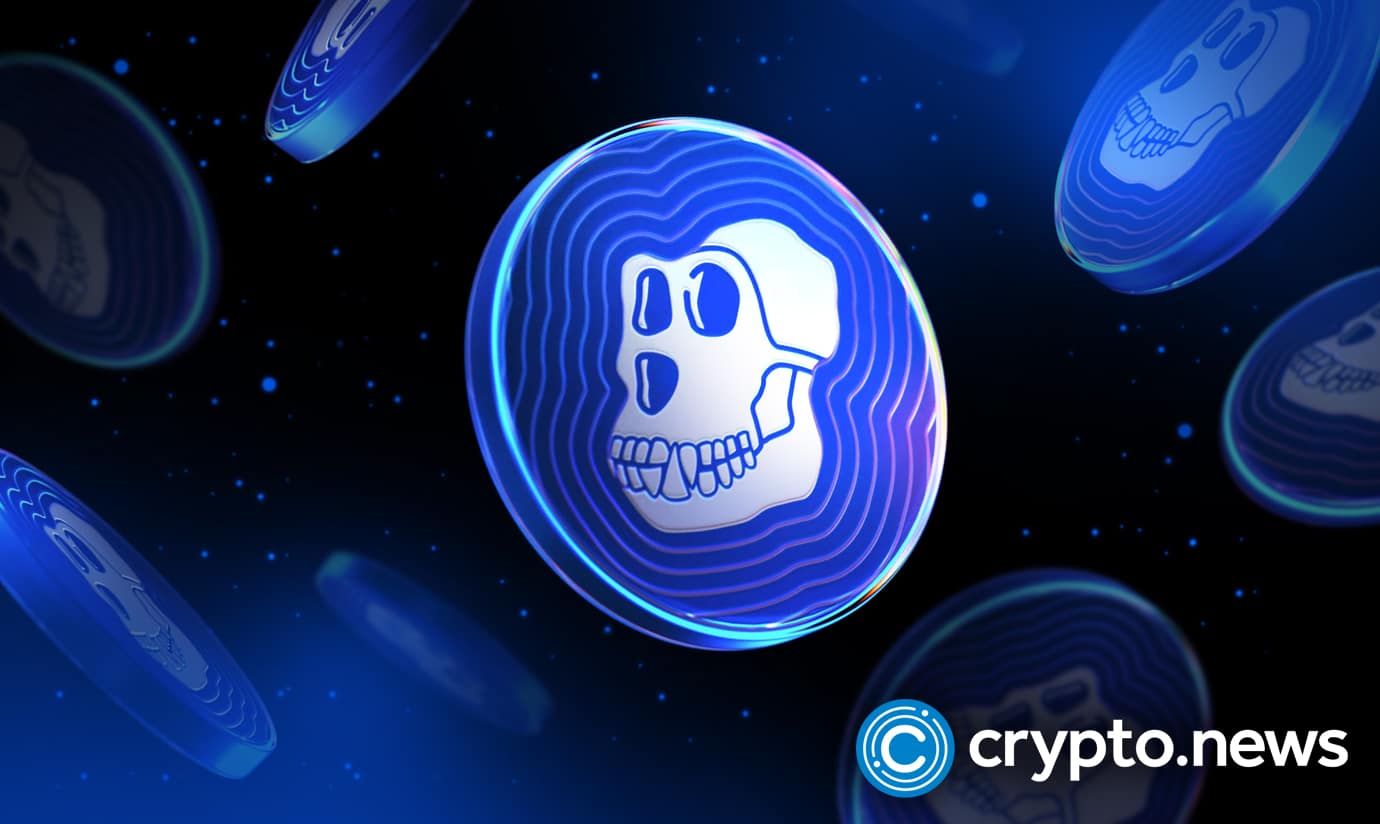 The well-known cryptocurrency influencer Machi Big Brother has bought APE from Uniswap every day during the week, with the total amount climbing to $587K.
According to blockchain analysis company Lookonchain, Machi Big Brother has purchased Apecoin (APE) from the decentralized exchange Uniswap daily for the past seven days. He acquired 148,612 APE for $3.95. The amount comes to around $587,000, including the cost of APE at the time. Per the tweet, he also staked every APE item bought the previous week. 
ApeCoin price history
According to CoinMarketCap, a service that tracks the cryptocurrency market, the price of APE has increased by 0.22% at the time of writing. One APE coin is now valued at around 0.0002116 BTC and 0.002938 ETH.
The price of APE, whose community recently launched its BAYC marketplace, is currently being challenged by the 9-day EMA line, which bearishly crossed below the 20-day EMA line on Dec. 16. At the time, Apecoin was trading at $3.53, 13.73% short of its 7-day all-time-high of $4.41.
APE, which has increased 16.83% over the past 30 days, changed course and lost some of its recent gains. APE's market capitalization has increased by 0.5% lately. Despite the crisis, the precise cause of the increase in market cap is now unknown. APE's daily trading volume has decreased by 13.21%.